Tyson Fury has expressed his thoughts on the collapsed negotiations for his fight with Oleksandr Usyk, and just as expected – his remarks are filled with expletives and insults.
The highly-anticipated bout between Fury and Usyk couldn't materialize, as Usyk's team called off talks. Feeling disrespected by what they considered to be unreasonable demands from Fury's camp.
😡 "YOU'RE NEVER MAN ENOUGH TO TANGLE WITH THE GYPSY KING"@Tyson_Fury had gone on an X-RATED rant about @Usykaa 🫣

📽️ @Tyson_Fury

GET 10% OFF at @empireFS_ with the code 'BOXINGSOCIAL10' on: https://t.co/MkY3cTxgGs#FuryUsyk #Boxing pic.twitter.com/XDTaMSGbRC

— Boxing Social (@boxing_social) March 23, 2023
Despite Frank Warren's initial optimism, the promoter has now confirmed that the fight is off. Fury has taken to Instagram to address the situation, and it's clear from his message that he holds little respect for his fellow champion.
"Usyk you little s**thouse. You proper little s**t bag, bog-eyed, gappy-teethed, ugly little rat b***ard. You little slimy f***er. Tried all week to get out of it, begging for a rematch like a little girl. You got your rematch then didn't even want to fight at that. You little s**thouse."
"Always know, that you was never man enough to tangle with The Gypsy King, ever in your life. You little 14-stone cowar and your full team know it as well. And all the lawyers have got the full information, you little ugly b***ard."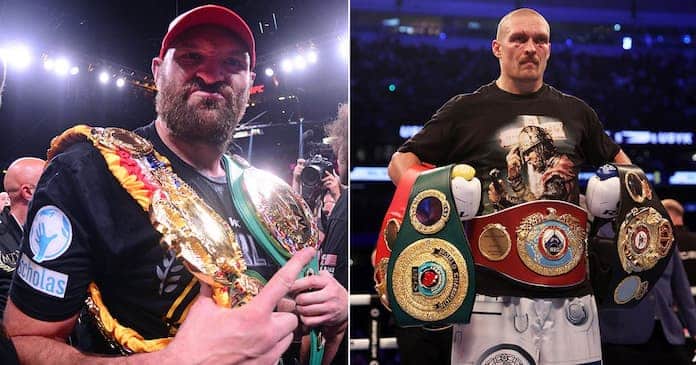 Tyson Fury brings boxing credibility to a new low
It wasn't expected for Tyson and Oleksandr to part ways amicably, but their relationship has hit a new low. Fury ended their interaction by mapping out Usyk's next steps for him.
Oleksandr's team has announced that they will fulfill their mandatory fights that were on hold due to the possibility of the four-belt showdown. Starting with Daniel Dubois, who holds the WBA title.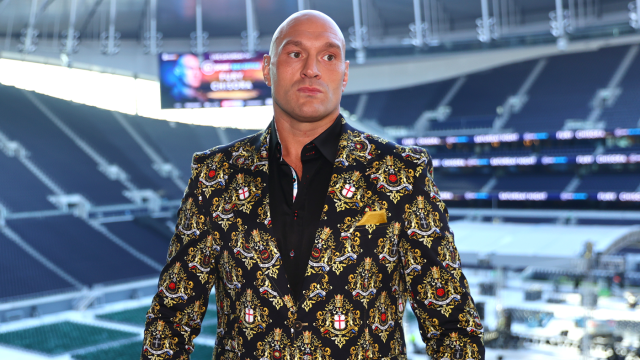 Ironically, it is Frank Warren who will be negotiating with the WBA, IBF, and WBO champion, but this time for a different fighter.
Fury's next opponent and fight date remain uncertain. It's likely that the booking at Wembley Stadium on April 29 will be canceled due to the limited time frame to secure and promote an opponent.
As of writing, he doesn't have any mandatory challengers, which is an issue the WBC should address. However, his top challenger is his former opponent, Deontay Wilder, whom he has already fought three times. The second-ranked challenger is Andy Ruiz Jr., a former unified champion.
Let us know your thoughts regarding the future potential bouts of both fighters in the comment section below.