Joel Embiid has played sensational basketball throughout the year and is currently a contender to win the MVP title. Not many players in the league could go in front of him and stop him from scoring, not until the 76ers met the Grizzlies on Thursday when power forward Jaren Jackson Jr. produced a blocking beauty!
NBA fans could not believe their eyes and were not buzzing their way on platforms like Twitter. After Jaren's performance, Fans wanted the NBA to give the power forward a title that Joel Embiid was considered a contender for a long time. No, I'm not talking about the MVP award; Jackson might need a miracle to get that prize.
However, fans believe the Grizzlies F Jaren Jackson Jr. deserves the Defensive Player of the Year award after he stopped 76ers star Joel Embiid.
JAREN JACKSON JR. ERASES EMBIID

GIVE HIM THE TROPHY @NBA

DPOY😤😤😤

— GrizzMuse (@GrizzlyMuse) February 24, 2023
What did fans say about Jaren Jackson Jr.?
On Twitter, fans are going nuts after witnessing the incredible block of Jackson. Even though Jaren has made many blocks throughout the season, fans believe this block is enough for him t win the Defensive Player of the Year award.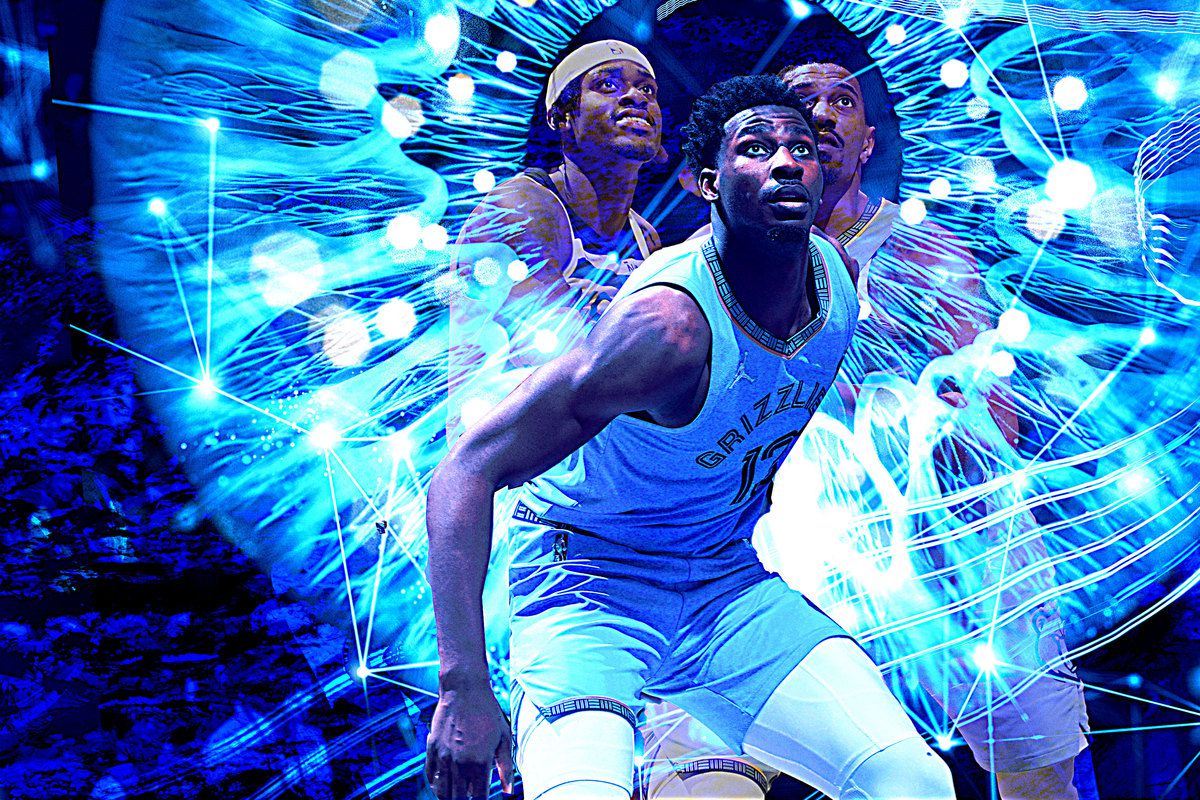 Thus a fan, including many others, wrote, "Jaren Jackson Jr might have locked up Defensive Player of the Year just from that block on Embiid."
Another added, "Gotta give credit where it's due, that Jaren Jackson Jr. block on Joel Embiid was pretty impressive. Not a lot of people get up on Embiid like that."
A fan certain of the Jaren's new achievement wrote, "Go ahead and print "Jaren Jackson Jr" on the trophy. The DPOY race is over."
Jaren Jackson Jr. this season has improved his defensive skills as well as his offensive ones, and it is quite evident when looking at his career stats. While the power forward averaged 16.3 points last year, he is improving on it and now sits with 17.0 points along with 6.7 rebounds and 0.9 assists. However, that is just his offense.
Looking into his defensive game, Jaren blocked four scoring attempts playing against the 76ers, which helped him to improve his average and make it 3.3. Last season he averaged 2.3 blocks, so he made a remarkable rise.
The Grizzlies lost the game by five points at the end of the day, as the scoreboard showed 110-105. Yet the Grizzlies will be delighted with the efforts of Jaren as they comfortably are seeded at the number two position in the NBA Western Conference.
What are your reactions to Jackson Jr.'s performance? You can share your thoughts in the comments.