Quarterback is the most important position in football and the players in this position run the NFL. Patrick Mahomes and Josh Allen have been widely regarded as two of the current best QB in football with Mahomes being at the top of most of the fans' lists after legendary footballer and arugably the best QB of the league Tom Brady announced to bid adieu to the NFL world.
However, many fans and players listed down the Cincinnati Bengals' young quarterback Joe Burrow as the best QB in the NFL, with the latest claim coming from a former football player.
Former Pro Bowler tabs Joe Burrow over Patrick Mahomes
Ex-Bengals veteran quarterback Carson Palmer gushed about current Cincinnati quarterback Joe Burrow during "The QB Room" podcast with his brother and former Bengals backup QB Jordan Palmer in the first week of February.
"I think Joe[Burrow] is the best quarterback in the league", he said.
Carson drew comparisons between Joe and the Chiefs' promising QB Patrick Mahomes citing the Cinci QB is more consistent in the field than Mahomes.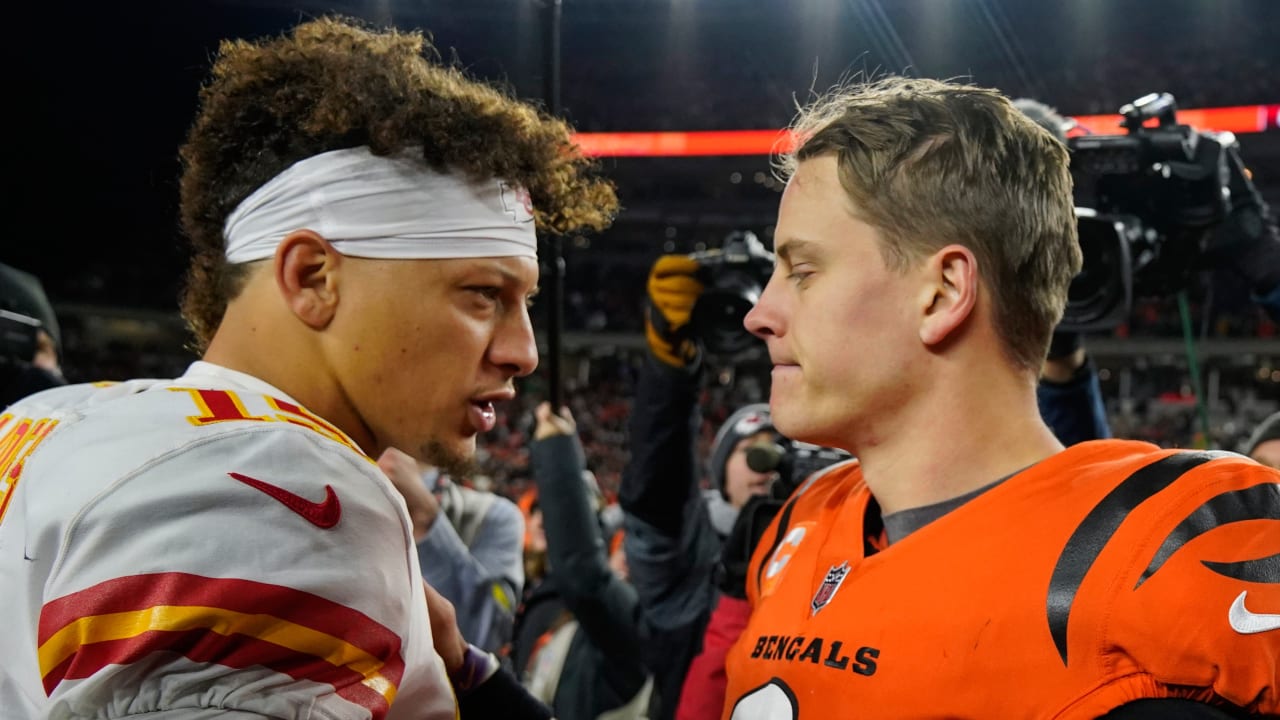 "I know Patrick [Mahomes] is phenomenal, but I just think Joe's more consistent. He's more consistent. He's more accountable to run the system and the play that's called and not feel like, "Well, he didn't win last time and get open for me, so I'm gonna do it with my feet," and then before you know it, you're sacked for a four-yard loss because you tried to make two or three guys miss", he added.
The former Pro Bowler had high praises for Burrow's strong mentality alongside his incredible athleticism on the field, making him stand out as the best quarterback in the league.
"Joe is just… talk about not having a weakness. Mentally strong, physically tough, accurate, can throw it far enough, fast enough, gets the ball out quick, and then he can actually do a lot with his legs", the QB cited.
Carson Palmer compares Brady's build with Joe Burrow
Former Bengals QB would go on to say that Burrow's build is not as impressive as Cam Newton or Justin Herbert, however, it is similar to NFL GOAT Tom Brady and cited Brady isn't as confident with the ball in his hand running as Joe is.
"You know who else looks like that and has that same exact build is Tom Brady. But Tom doesn't have the wheels and isn't as confident with the ball in his hand running as Joe is. Joe doesn't want to take off and run, he wants to work through his progressions and sometimes he just doesn't have the option to do that because of the pressure and he finds a way to move up in the pocket."
https://youtu.be/TXRUIJymO0M
Burrow earlier set franchise records for most passing yards in a game (525) and most consecutive completions (18), and led the Cincy to a 9-6 record.
Although Carson's opinion may have met with some debate, there is no denying Burrow's impressive rookie season and the potential he has shown as a young quarterback in the NFL. As the 2023 NFL season approaches, all eyes will be on Joe Burrow as he looks to build on his impressive performance and solidify his status as one of the league's premier quarterbacks.
Who is the best quarterback according to you? You can share your opinion with us in the comments.