D. K. Metcalf, a wide receiver for the Seattle Seahawks, joins Colin Cowherd to discuss Seahawks football. During their discussion of the franchise, Metcalf made a humorous comment regarding Aaron Rodgers' trade with the Jets.
The four-time MVP's trade to the Jets has become the topic of conversation in every trade discussion as his NFL career is still in limbo. While the Jets are still undecided about their choice, he wanted to play for them. Given the quarterback's age and impending retirement, they will need to consider other options. Although the Packers had officially requested a trade for Arod to the Jets, the 39-year-old is still a Packers player.
How did D. K. Metcalf respond to Rodgers' trade with the Jets?
On April 14, Colin Cowherd, Jason McIntyre, and Metcalf appeared on The Herd to talk about the ongoing free agency period and related topics. During their conversation, McIntyre abruptly asks Metcalf a witty question about the trade of Rodgers to the New York Jets.
"How much of a difference do you think Aaron Rodgers will make… you've seen him a lot, you think he can get the Jets to the playoffs?"
J-Mac: "How much of a difference will Aaron Rodgers make on the Jets?"

DK: "My name is DK Metcalf and I focus on the Seattle Seahawks." 😂 pic.twitter.com/xpXiPNpro3

— Kobe ✞ (@615Kobe) April 14, 2023
The other participants in the show may have anticipated that the WR would make a prediction and share his thoughts on the trade after the question. But when he finally responded, Colin and Jason started laughing seeing as he purposefully skipped the question, seemingly making fun of the trade of Aaron Rodgers.
DKM replied, "I mean, my name is DK Metcalf and I focus on the Seattle Seahawks."
The Seahawks star did, however, respond to another query on that program intelligently when he was asked if he had ever raced Tyreek Hill before being asked if he was the league's fastest player.
He boldly replied with a smile, " 'Yes, I am. On the record, I am.'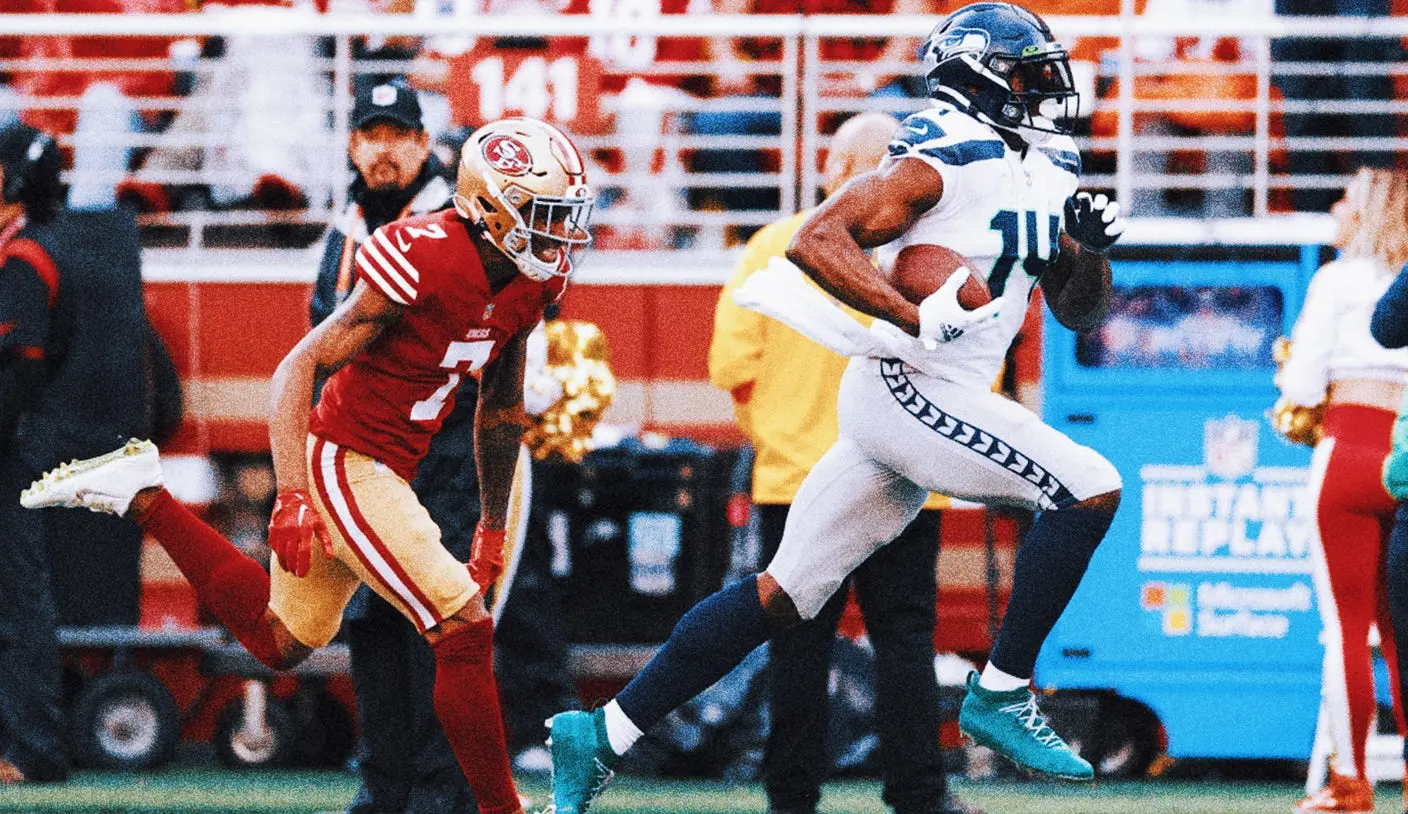 The wide reciever was selected by the Seattle Seahawks with the 64th overall pick in the 2019 NFL Draft. Metcalf has 306 receptions, 4,218 career receiving yards, and 35 touchdowns in his four seasons with the team. The 25-year-olds' assertion of admitting himself as the fastest player is unavoidable as the Seahawks receiver's top speed is 22.64 miles per hour.