Hulkenberg to hit the tracks after Perez tests COVID positive again
Well, not everyone gets a second chance. Nico Hulkenberg sure does! With a retest for the virus check, Sergio Perez still tested positive. It would mean Hulkenberg will get his hands on the RP20 again at the Silverstone Grand Prix for the race, commemorating the 70th Anniversary of Formula One.
The 30 years old Mexican driver had got a head start by Public Health England to feel the sun again, though there was some skepticism about his present health scenario and his tenure of quarantine. Nonetheless, it was caught at the rear end of all procedures when he had to go through a COVID retest on Thursday, under the FIA CODE OF CONDUCT.
It was declared today that Sergio in his COVID re-examination had a positive result which would again lead him to his quarantined life under the safety health regulation stratagems of Public Health England. Though there is no such physical sickness and he is in a constant term of recovering for better, the association in collision with the team stated that there is no such expectation for Checo to return for the weekend race in Spain. Hence, Hulk would stand in for Perez, clutching the RP20 steering wheel of Racing Point until Perez recovers fully to hit the tracks again. A second chance for the lucky German indeed, to start racing as a replacement for Perez; even at the 70th Formula One Anniversary. Hulk stated, "I'm excited to get going again with the team at Silverstone, last weekend, it was a real step into the unknown having been away from the team for a few years- and driving a car I've never driven before."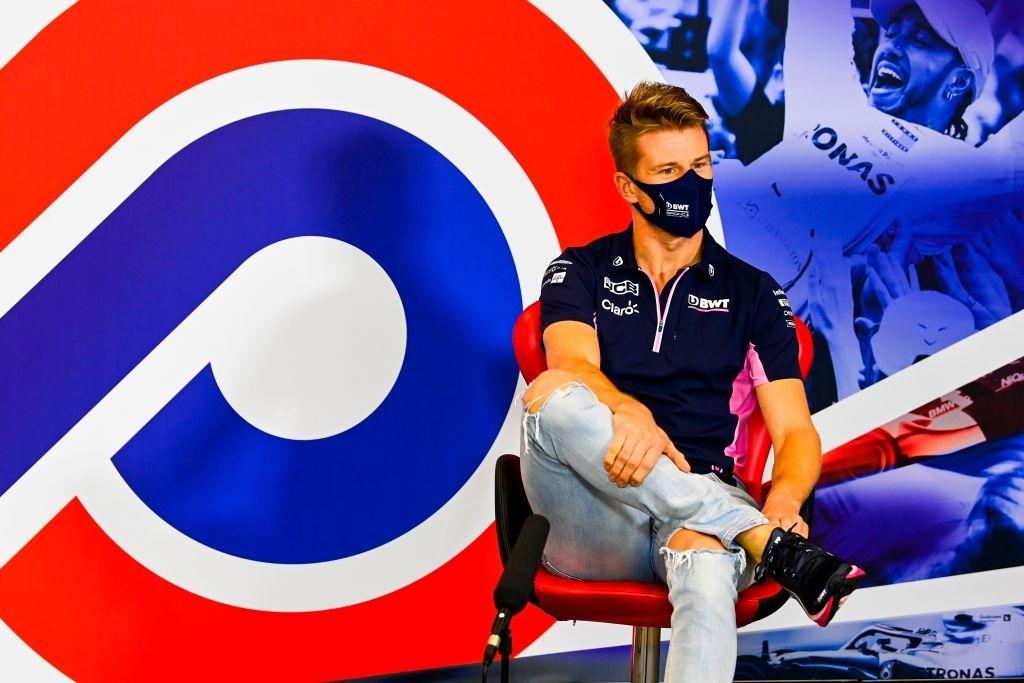 Last weekend, at British Grand Prix in Silverstone it was his sheer misfortune that even after being selected to race his car could not start for the chassis issues and he had to spend gawking the race as a spectator. Otmar Szafnauer, the chief of the team exclaimed that Hulk had been a great sport spirited, and a great willed hard working person, who after being called at the last moment to race for Racing Point at Silverstone Grand Prix as a replacement of Perez got in with his full positive spirit. This made the entire team and association have faith on him and choose him as Sergio's replacement. He further added, "It was a big shame he couldn't actually take the start of the race last Sunday, but all that hard work will prove very useful for this weekend. We miss having Checo with us, but we wish him well and look forward to welcoming him back into the team in the near future."
Hulkenberg at a press conference on Thursday let out his voice saying that he's grateful to have the second chance with Racing Point since, after the blunder that occurred at the last weekend it would be very disappointing for him to not get on the wheels again knowing the fact that he's here just as a stand by for Perez and would only remain until the return of him to the tracks. Thus he stated, "Yeah, obviously that would be of course somewhat disappointing, after having been back in the car and getting a taste of it and then this. But obviously it was always clear that I come in as a temporary replacement for Checo, not knowing if it's one race, two races or what, so obviously he's the main driver and whenever he's good to race again, he'll be back."