"I didn't expect him to be that good" WWE legend Ric Flair has nothing but praise for Logan Paul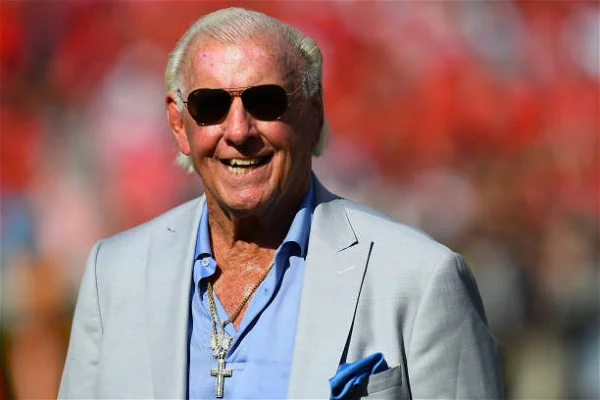 Logan Paul began his wrestling career with WWE in quest of respect and recognition. All of his hard work has now gained the attention of a special someone. In a recent interview, legendary WWE great Ric Flair praised the new sensation. Paul's ability in the ring, according to Flair, shocked him.
The YouTuber-turned-wrestler started his wrestling career at WWE in 2021. It was an episode of WWE SmackDown, and Paul made his WWE debut as a guest of Sami Zayn for the red carpet premiere of his documentary. Later, Paul made some noise in WWE, and then his efforts landed him a championship challenger. With that development, Paul is now ready to take on Roman Reigns on Saturday at Crown Jewel.
However, the 27-year-old is currently facing a barrage of criticism from former WWE stars. However, one of the former WWE legends is opposed to this and was taken aback by the social media figure's abilities. "I think he did a hell of a job," says Ric Flair. He performed an excellent job, in my opinion. I mean, I didn't anticipate him to be so good with The Miz." Afterward, he even praised the younger Paul brother, Jake Paul, and his boxing career.
THIS SATURDAY.#WWECrownJewel pic.twitter.com/dUxe6NCJly

— WWE (@WWE) October 30, 2022
The following event the 73-year-old was talking about happened at WrestleMania 38. where the social media personality and The Miz as a tag team were taking on Rey Mysterio and Dominik Mysterio at WrestleMania 38. At the event, Paul and Miz defeated the Mysterios; however, after the match, Miz attacked Paul.
A compliment from one of the greatest professional wrestlers of all time will undoubtedly strengthen Logan Paul's confidence ahead of his impending showdown with The Tribal Chief, as it is a vital match for his professional future.