"I was peeing blood": Chad Mendes finally discloses why Conor McGregor won at UFC 189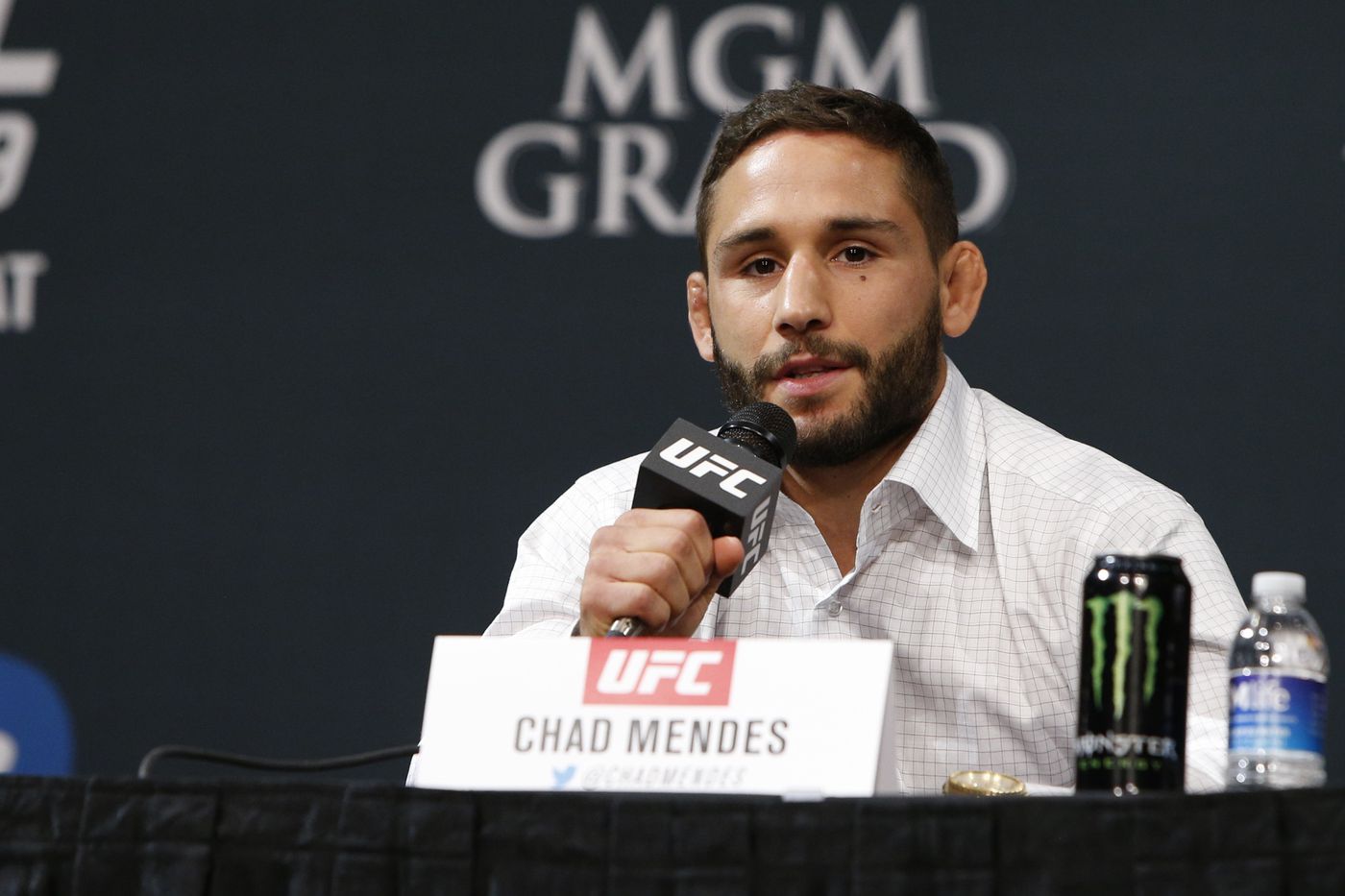 Conor McGregor has had a stellar career so far in the UFC, creating multiple highlight reels and birthing numerous iconic moments. Despite all the stars on a crest, one must remember his first vividly. At UFC 189, McGregor got his hands on the gold for the first time as he got the better of Chad Mendes in front of a staggering sixteen thousand people.
Mendes, after 8 years from that fight, has recalled his memories of fighting Conor. While Connor was showered with all the applause, Mendes should be held in high regard as well. The story he shared makes his appearance even more so special.
How did Conor McGregor Vs Chad Mendes go down?
Mendes was not on the title shot to even begin with. Connor McGregor was supposed to face Jose Aldo junior, who pulled out of the fight later on. Mended responded to the emergency call. He made weight on ten days' notice and showed up to the fight.
While McGregor won the interim featherweight title that day, Mendes truly tested him. Mendes exposed McGregor's vulnerability against good grappling and wrestling.
'Money' was taken down by McGregor in the second round. However, Mendes claimed that he was not in the best of conditions to even fight. He labeled the fight as "brutal." The American former MMA fighter recalled that he had to lose twenty-five pounds within those ten days, to make it to the fight. Mended feels that he could have beaten McGregor if he could properly prepare himself.
Chad Mendes was not physically ready to fight McGregor
However, the grueling part was what led up to this fight. Prior to this fight, Mendes had to fight it out in the octagon with Jose Aldo. The then-featherweight champion truly tested Mendes. He could not properly recover from the wrath that he faced in the octagon.
After that Mendes made a shocking revelation – he was "peeing blood" after the Jose Aldo fight. Mendes said that he could not move his body after he went back to the hotel. He felt so beat up that he could feel the pain from head to toe.
Upon this horrific revelation, Mendes gave this fight due honor labeling it as the only "war" he had ever been in. He later could not train for months. Yet he responded to the invitation on short notice as he had his sights set on the gold. Revealing all of these in an interview with Cameron Hanes, Mendes claimed that the McGregor fight still weighs him down.
While the world may remember that day as Conor McGregor's day as he left the crowd bewildered, Mendes showed true grit. It is truly commendable that he showed up to the fight.
Do you think Chad Mendes would have beaten Connor McGregor at that stage if he was in the best of his shape?