Big Question- Is Hamilton going to end up at Alpha Tauri next season ?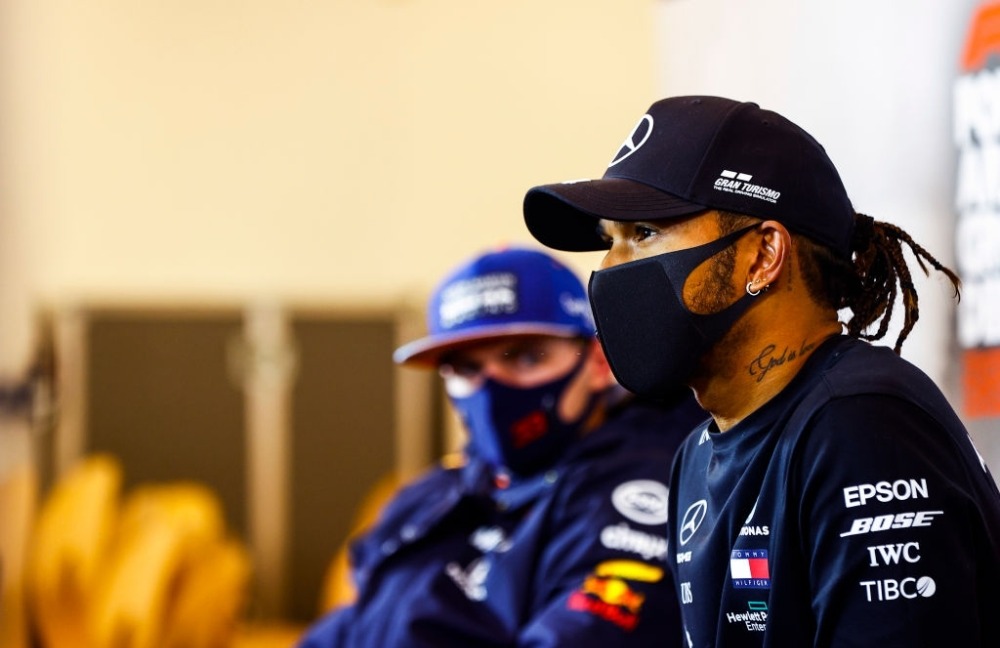 Just like every other sport around, the F1 fraternity too has its share of gossips and rumors. While most of these rumors stay as a mere hoax, others turn around to be a shocking reality at times. Lewis Hamilton, the reigning F1 champion is rumored of parting ways on his prolonged association with Mercedes and end up at Alpha Tauri. While there is no official confirmation on the same from either of the parties, the truth behind the rumor is yet to be unveiled.
What is the rumor all about?
Hamilton's current deal with Mercedes is about to expire at the end of the 2020 season and he is yet to sign a fresh deal in the same respect. On the other side, Alpha Tauri, one of the sister teams of Red bull, is looking for an experienced driver for their next season.
So, is there any possibility for the fans to witness a fresh association between Alpha Tauri and Lewis Hamilton? Or who is going to get Alpha Tauri's next contract?
After their surprising win recently at Monza, Alpha Tauri has emerged as one of the brightest prospects of the 2021 season. Moreover, the owners have now decided to rope in an experienced driver to heighten their chances for the next season.
Does that mean a fresh boost to hamilton's chances to win Alpha Tauri? Well, even though it's too early to make a prediction in the same respect, we cannot really write off the possibility by any means.
On the other side, if we look into the current lot of drivers at Alpha Tauri, Frenchman Pierre Gasly still holds the edge over any other driver in the contention. Even while getting demoted from the senior team, Gasly has surprised everyone with his shocking victory at Monza.
The 24-year-old Frenchman has proved himself to be a sheer epitome of strength and agility after getting kicked out from Red bull's senior team. So, even while we are discussing a real chance for Hamilton to win an Alpha Tauri contract, we must not skip the determination shown by Gasly with his recent win.
Both the team and the management are all praise for this Frenchmen and even the boss has put some big hopes on this 24-year-old for the coming season.
Hamilton, on the other side, is yet to make a decision on his contract with Mercedes. Still, the Englishman is all set to win his record 7th driver's title and we can expect a new contract on cards as a part of the celebration.
Our prediction
There is no big reason for Hamilton to bid adieu to Mercedes. He is going great guns with his career and looking forward to better Schumacher's record at Abu Dhabi in December. Still, it's his recent statement that has made everyone kept guessing about his next move with his current brand.
It was during one of his recent interviews with renowned UK sports daily, where he spilled beans about his uncertain future at Mercedes.
As per him "I'm not one to want to just continue to do the same thing so, of course, always looking at every detail. Making sure every time I do my due diligence, making sure I understand, as we continue to grow together as a team, that our values continue to stay aligned, our goals and ambitions continue to stay aligned."
"So that's what you generally go through and you'll see if you just go through things to see how they could work better, how you could both get more out of it. In the sense of whether it's the performance with sponsors, whether it's performance on track and how we work with engineers, whether it's more time in [the simulator] for example. Lots and lots of different things", he further added.
Final words
Whether or not Hamilton ends up at Alpha Tauri is yet to be seen. Still, given to his recent statement, we can surely quote that everything is not well between him and Mercedes. Keep checking this space as we will bring you all the recent updates and inside information regarding any further development in the same respect.