Thiago Silva: Can this ageing warrior bring on a long-lasting impact at Stamford bridge?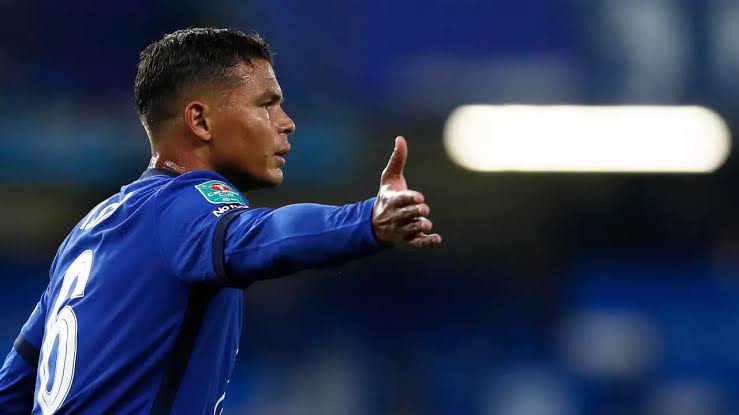 While many hailed the arrival of Thiago Silva at Stamford Bridge as the ' Signing of the season', there are others who are still questioning his abilities and skills as a 36-year-old player. So, is Thiago's age talks going bad on his career? Or, is Thiago being sorted as wheeler? Well, we all have to wait and watch.
Thiago Silva's impact on Chelsea defense
No matter what people and experts are talking about this Brazilian legend, his arrival made an immediate impact on Chelsea's performance on the pitch. Right within his second match for the Blues against Crystal Palace, he made his team achieved the first clean sheet for the season.
This is something that proves Lampard's unconditional backing to this legend and Thiago's perfect response for the kind of support he is receiving from his fellow teammates and the manager.
Lampard's trust & confidence convinced Silva to join the Blues
Now many would wonder why he chose Chelsea and not any other club? Well, Thiago got a lot of air cleared on the same question during his first interview as a Chelsea player.
According to Silva, it was all due to Lampard's trust and belief in his abilities that drove him to Stamford bridge. Being a seasoned player himself a few months back, Lampard has witnessed the 'thicks and thins' of being an aging player.
So, none other than him can understand the emotions and mindset of a player that is combating random challenges on and off the pitch due to his aging issues.
Hence, it was all about Lampard's confidence in him that made him attracted to a new challenge at this renowned club.
Thiago may not have much time to contribute on the pitch, yet he can prove to be a big inspiration for all the young players in Chelsea's squad. This former PSG player proved decisive for the success of every team he has played so far. So, there's every reason for him to become a future mentor for every youngster at Stamford Bridge.
The player is not alone in this mission, and he has got some big support from every fan around along with a list of former Chelsea players. Joe Cole, another Chelsea legend, has clearly identified Thiago Silva as the signing of the season for not in terms of Blues, but every EPL team around.
According to him, Chelsea has already bolstered their striking power with the addition of names like Havertz, Chilwell, Timo Werner, and Ziyech. So, a name like Thiago is only going to add perfect Icing to this cake.
While Chelsea was eagerly looking to fill in the void at their defense after the last season, Silva is certainly going to be the perfect fit for the same role. Rated as one of the best defenders in the world of football, he will be playing as a central midfielder with the blues.
Our verdict
Thiago Silva is surely a key signing for Chelsea in the current season. As they already got some young Turks in their forward line, backing the defense with some experience in the form of Thiago is quite a masterstroke by Lampard and Chelsea management.
Even though it's too early to rate his skills in the competitive setting of English football, his recent performances have rightly justified his arrival at Stamford bridge.