The Lightweight title war between Islam Makhachev and Alexander Volkanovski is considered a battle for the ages by many. While the bout was closely contested by the end, there isn't much doubt about the result amongst the community.
However, there are some sore losers who are seen spreading rumors and misinformation. Reigning Middleweight champ and Volk team member Israel Adesanya has chimed in on such a conspiracy theory.
Israel Adesanya shares a conspiracy theory
Israel "The Last Stylebender" Adesanya saw the UFC lightweight championship match between Alexander Volkanovski and Islam Makhachev earlier this year. Makhachev was very well-handed in the decision of being victorious even though it was somewhat close. As with many others, Israel Adeasanya believed Alexander Volkanovski made sufficient efforts to complete the task.
He recently made a rather contentious conspiracy theory regarding the competition during an interview. "There's a conspiracy that Chance, my boy Chance kind of put me on to," Adesanya said. "Cause Volk – I was in Perth, I was right there…He's a great fighter, you know from that side [the] Dagestanis, they're f***ing awesome at their wrestling and whatnot."
Israel Adesanya and Dan Hooker reacting to the score of Islam Makhachev vs Alexander Volkanovski pic.twitter.com/futzthO1mA

— Bloody Elbow (@BloodyElbow) February 14, 2023
"But this guy has a myth, and Alex f***ed him up…I didn't say this, Chance said this. I'm just paraphrasing…He said like, 'Look at the movement right now with Fight Island, Abu Dhabi, the stake that they have in the UFC, It pays them to have a champ that's from that side of the world" he continued.
The implications here is simple, Adesanya thinks Makhachev was handed the decision just so a huge section of the fan base could be retained. Such remarks are rather insulting considering there isn't any visible concrete evidence behind them.
What happened in the UFC lightweight title bout?
In UFC 284 at the RAC Arena in Melbourne on Saturday, the present lightweight champ Islam Makhachev triumphed over the contemporary featherweight champ Alexander Volkanovski. At the conclusion of all five rounds, Makhachev received scores of 48-47, 49-46, and 48-47 from the three judges to win by unanimous decision.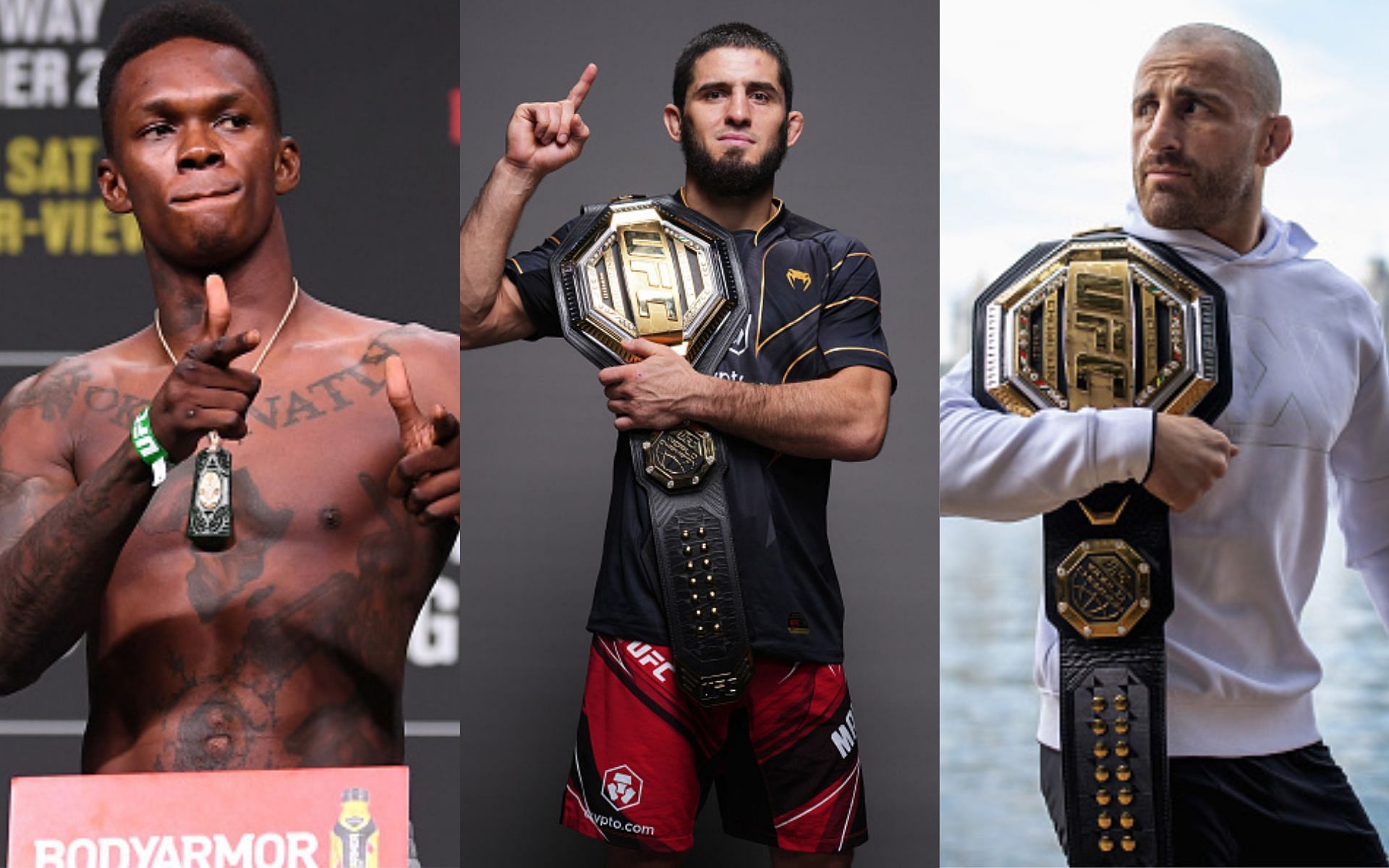 It's tough to imagine Islam Makhacev not being the favorite against any lightweight wishing to challenge for his belt after defeating Volkanovski and Charles Oliveira in his most recent two battles. To sum it up, Makhachev's victory confirms his position as the current lightweight champion and further establishes him as a potent competitor.
The conspiracy idea put up by Israel Adesanya regarding the lightweight title fight adds an intriguing dimension to the conversation. Notwithstanding the fact that Makhachev won the actual fight, Adesanya's remarks raise concerns about possible biases and outside influences in the UFC.
However, until there is solid proof, insulting the efforts of a hard-working athlete like Makhachev is quite unprofessional, especially considering Volkanovski himself hasn't raised such conspiracies.