Is making Jalen Ramsey the first 100 million dollar cornerback the right move for LA Rams?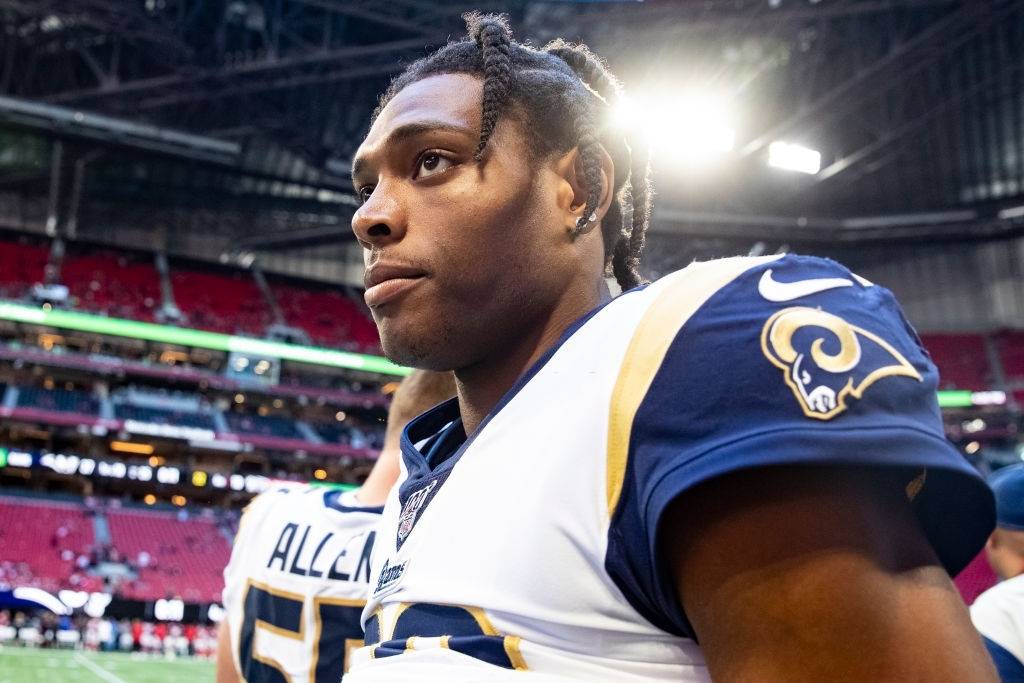 When was the last time you heard a cornerback signing a contract worth 105 million? A hint: NEVER! Yes, never in the history of the NFL has a cornerback being paid such a huge sum. Not every player can just enter the 100 million club in the NFL. For you to be in the 100 million club, you need to be a generational talent like Jalen Ramsey.
Contract Details
Adam Shefter from ESPN, who first broke this news, gave us the contract details on twitter, where we can see Jalen Ramsey is set to earn 105 million for a 5-year contract extension with the Rams, earning him a solid 21 million per year. He has been guaranteed a total of $71.2 million just for signing his name on the contract. This contract not only makes him the highest-paid cornerback but also makes him the first defensive back with a guaranteed fee this big.
Jalen Ramsey and the LA Rams have agreed to terms on a massive extension that totally resets the cornerback market. The 5 year $105M extension averages $21M per year and is the largest contract signed by a cornerback.

Asked about the deal, agent @DavidMulugheta confirmed it.

— Adam Schefter (@AdamSchefter) September 9, 2020
Just a couple of days ago, Tre' Davious signed a 70 million dollar extension with the Buffalo Bills which made him the highest-paid cornerback only to be toppled by Ram's Jalen Ramsey a few days later.
Breaking down Ramsey's performance till now
Every NFL organization signs each player based on what they can give back. In professional sports, you do your talking on the field which is why we ask the question of how Ramsey's performance has been for the past couple of seasons. Is this massive contract extension from the LA Rams justifiable?
Let's go back to 2016, Jalen Ramsey's rookie year when he was drafted fifth overall by the Jackson Ville Jaguars. In his rookie season, 25-year-old CB showed his potential and immediately became one of the best in his position.
He finished his rookie season with 65 combined tackles where 55 of those tackles were solo, he had 14 pass deflections, recorded two interceptions along with a touchdown. He played 16 games and started in all of them.
Fast forward to October 2019, Jalen Ramsey was traded to the LA Rams where he played a total of 9 games and started 8. He was the only hope in the otherwise woeful LA Rams season.
How does Ram's defense shape up with Ramsey?
The Ram's defense revolves around Jalen Ramsey and Aaron Donald. Just because of these two, the Rams defense is not below average. Remove any one of them, especially Ramsey, the defense will suffer. We can only assume how spectacular the Rams defense is going to be if these two superstars are being complemented with the right pieces.
Should other NFL teams also pay their star cornerbacks such a big amount?
The LA Rams are stationed at Los Angeles, which is home to the LA Lakers, LA Clippers and two other MLB giants. There are names like LeBron James, Anthony Davies and Kawhi Leonard who play in the staple center. The Rams as an organization are competing against these sporting giants and they all have superstars. The Rams see their own in the form of Jalen Ramsey.
If we think of other NFL teams, not all of them are in a market where they have such fierce competition. If Jalen Ramsey was playing in a small market team, this deal might not have come in to fruition, but that is not the reality. The reality is Jalen Ramsey is the highest-paid cornerback at present and only time will tell if it will pay off or not.