John Cena posts cryptic message on Insta indicating a return ahead of SummerSlam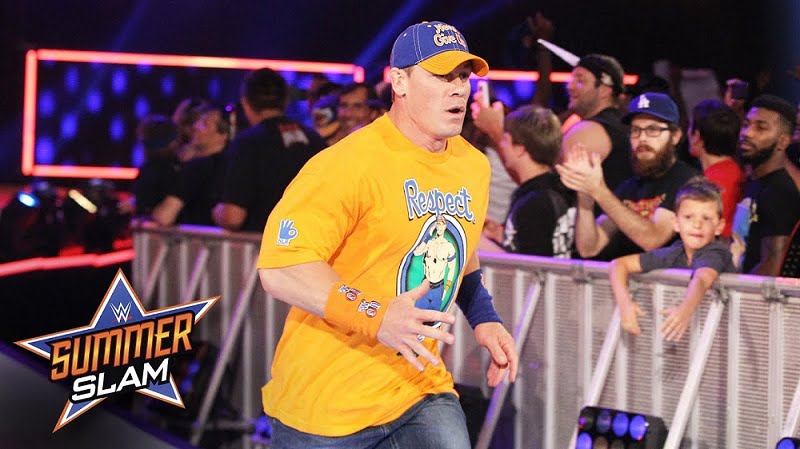 John Cena, the king of cryptic social media posts, again tries to convey a message to his fans just two days prior to SummerSlam, WWE's biggest summer event. This time, he takes help of Instagram to reach out to his 14.3 million followers. 
John Cena is known for his social media antics as he often posts updates from his life on Insta. However, he loves to get in peoples heads with his posts containing hidden messages. 
As we can see in this post, Cena is trying to tell us something about this year's WWE SummerSlam pay-per-view. Is it indicating a possible return of the Cenation Leader? Will Cena's WWE entrance song be played on the Amway Center this Sunday? Only time will tell. 
However, the speculations are high on Cena's WWE appearance on SummerSlam 2020. The Dr of Thuganomics' last venture on WWE was at Wrestlemania 36 when he faced the Fiend in a Firefly Fun House match. This cinematic match was a great success. 
Since then, nearly 5 months have passed and Cena is yet to show his face on WWE Network. During this time-off from WWE, Cena has been busy with voiceovers in the animated series Dallas and Robo on SYFY channel. 
Us, the fans will be hoping to see the 16-time WWE heavyweight champion in the ring anytime soon. Let's see if our wishes come true this weekend or not.