Khabib Nurmagomedov the former UFC double champion, and the arch-rival of Conor McGregor was savagely mocked by the Irishman. By referring to Khabib as a "fat b***h with t**s." McGregor, famed for his wicked choice of words, responded to a UFC buff who claimed he still owed money to Nurmagomedov post their highly publicized bout in 2018.
McGregor's tweet seems to have been triggered by a recent Instagram live where fighters Ryan Garcia and Gervonta Davis bet their fight purses against each other. McGregor strongly advocated against this practice, stating that it rarely happens and is a "hollow bet."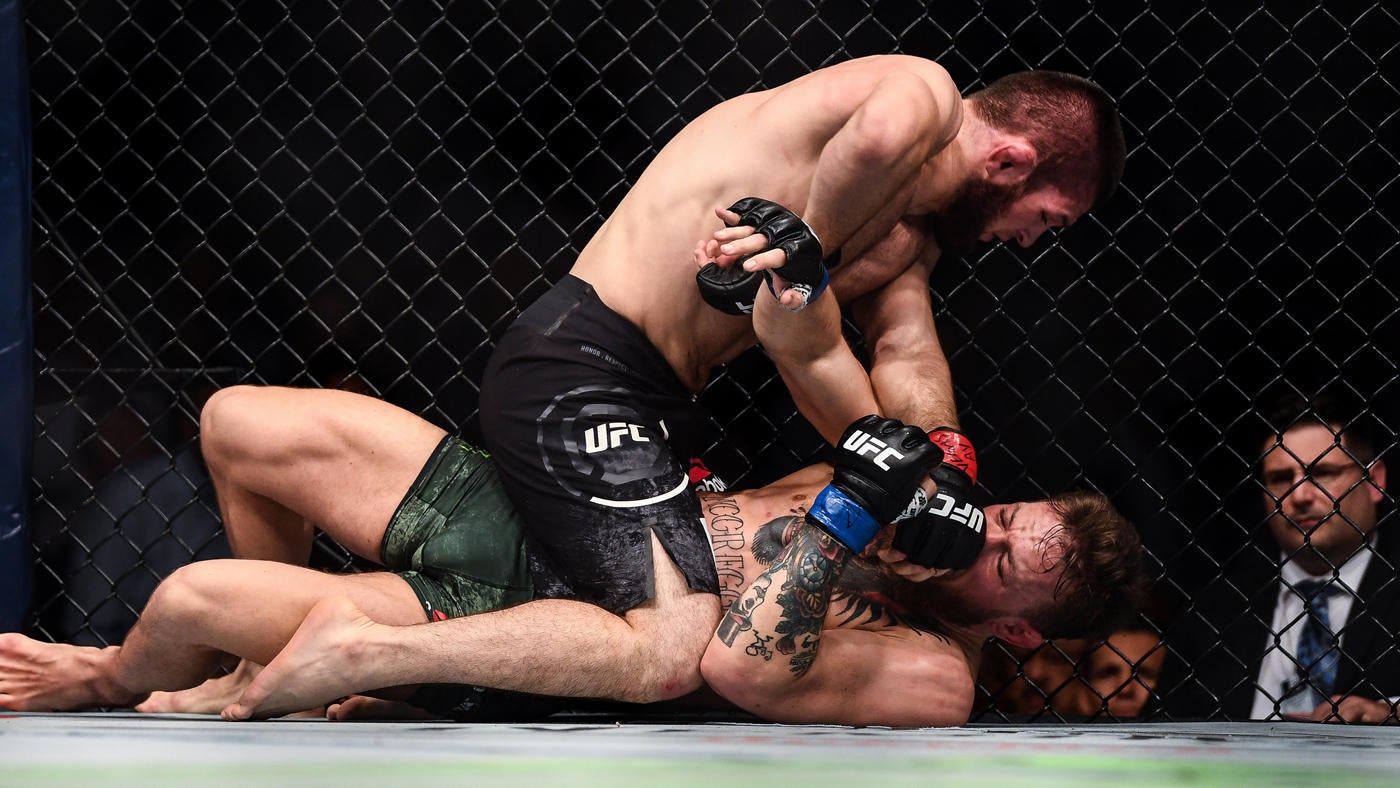 The Never-Ending Rivalry: McGregor and Nurmagomedov's Feud Continues Even After Retirement
According to McGregor, before he submitted to Nurmagomedov in 2018, he was winning their fight. He also accused Nurmagomedov of doing "crypto scams."
In spite of the long-time bad blood and animosity between the pair, McGregor is certainly gearing up for a return to action Whereas, Nurmagomedov has distanced himself from pretty much everything MMA.
McGregor's tweet very much serves as a constant reminder that even though The Eagle has retired, The feud between these stalwarts will always be revered as one of the most intense rivalries in UFC history.
Khabib is a fat bitch with tits now, lad.

— Conor McGregor (@TheNotoriousMMA) April 19, 2023
Their rivalry started before their highly publicized fight at UFC 229 in 2018, which saw Khabib emerge as the winner. Prior to the bout, the two combatants had multiple verbal spats, with McGregor even throwing a dolly at a bus carrying the Dagestani in an attempt to confront him.
This incident caused a lot of chaos and led to McGregor being arrested and charged with several offenses. Nurmagomedov, though, emerged victorious, submitting McGregor in the fourth round when they actually fought.
Out of the Octagon: The Intense Rivalry of Conor McGregor and Nurmagomedov
The bout was overshadowed by a scuffle between the two combatants and their respective squads, which culminated in the UFC issuing multiple bans and penalties. McGregor and Khabib have had multiple social media spats since then, with McGregor even leaving the sport at one point.
While 'The Eagle' has hung up his gloves from MMA, McGregor, on the flip side, wants to cement his legacy with a win against Chandler and a chance at the lightweight belt.