Kimi Raikkonen: A Rookie driver who went on to become the most cherished racer in F1 history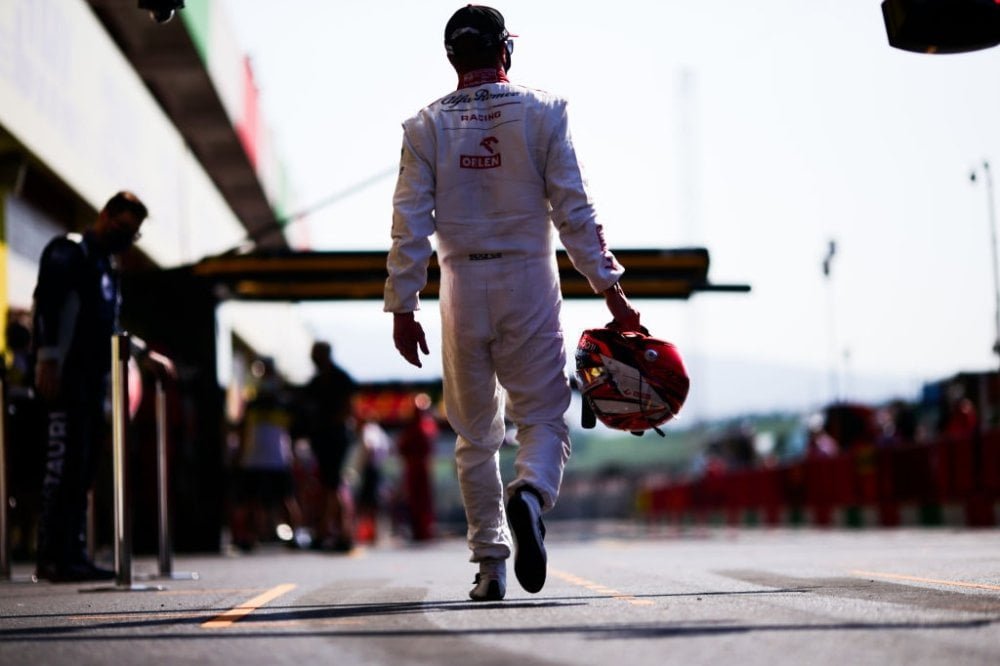 After making his record 323rd start at the Eifel Grand Prix, the egp career of Kimi Raikkonen has touched a new horizon. With this, he has now overcome the previous record set by another F1 legend, Rubens Barrichello. But yes, there's more to this legend than creating records on the F1 track.
How it all started for the Iceman Kimi?
In the year 2000, after getting highly impressed with Kimi's go-carting performances, Peter Sauber ( owner of the Sauber team) invited this 20-year-old rookie driver to appear for a 3-day test.
The move didn't go well with lots of experts and officials, and everyone questioned Peter for bringing an inexperienced youngster to a sport that requires some high-level driving skills.
Still, backed with the combined support of Peter and Pedro Diniz( former Sauber driver), Kimi has come up with some great numbers right on his first day on the circuit test. But yes, the second day left everyone amazed as Kimi went on to overcome Diniz's best time by a huge margin.
It was a perfect display of controlled aggression that left even the race engineers awe-struck. Kimi was more than just a rookie turned professional F1 racer. He was always there to suggest upgrades while also pointing out specific improvements when and wherever necessary.
Right within no time, he caught the attention of fans and experts around who started comparing him to some of the best drivers on the circuit. Putting his perspective through, Sergio rinland, former chief designer of Sauber ( Now Alfa Romeo), said, ' This kid reminded me of late Ayrton senna. He got that passion, that look, and aggression in his eyes that isn't usual with a driver of his age'.
Kimi Raikkonen was all straight and to the point with his words. Even when he isn't racing, he was all about finding better ways to enhance his performance and speed. Quite often, one can see him watching his Idol Micheal Schumacher to pick all the required motivation for his upcoming races.
Eventually, he was announced for the following season by Peter Sauber and what came next is quite a history. Kimi won 21 races and a world championship with Scuderia Ferrari during his career. He is currently driving for a team( Alfa Romeo), where it all began, and making the most of his opportunities as a veteran.
Despite achieving all the big success in his F1 career, you can still find that straightforwardness in the 'Iceman'.
Conclusion
Kimi Räikkönen is one of those few racers with no haters. He is highly loved, cherished, and followed by millions of F1 fans across the globe. Even at the age of 40, you can still see that 'hunger for more' in his blue and shiny eyes.