Kobe Bryant death anniversary: Mavericks' star Luka Doncic recalls receiving jersey from his idol after loss vs Wizards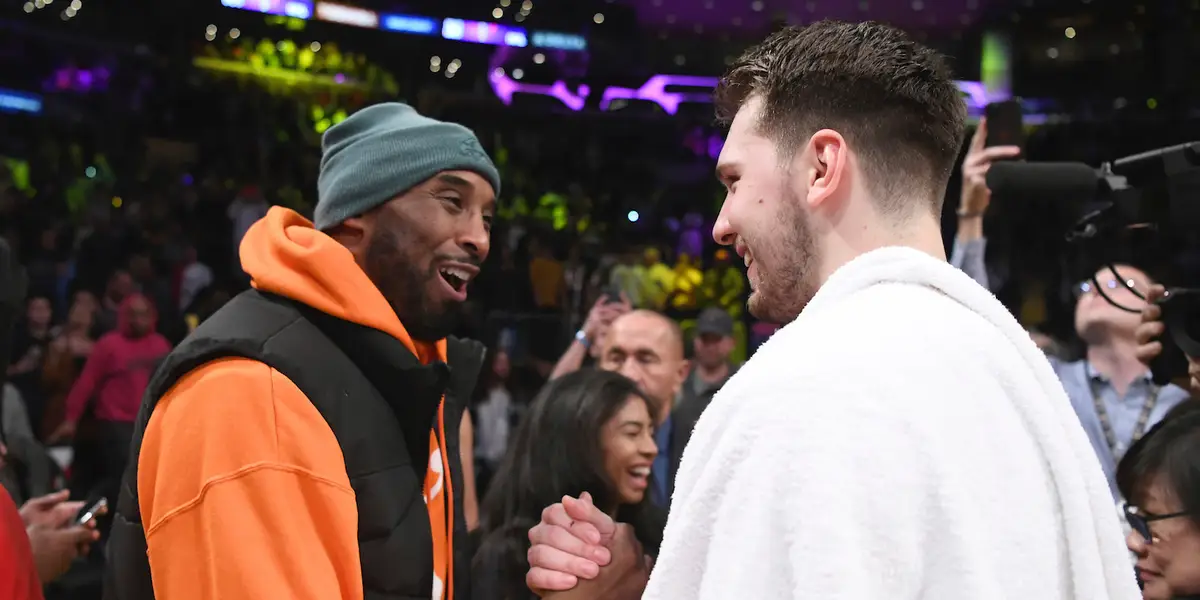 The Dallas Mavericks lost their last game at American Airlines Center against the Washington Wizards despite another Luka Doncic masterclass performance of 41 points. This loss saddened the youngster even more ahead of NBA legend Kobe Bryant's death anniversary.
The Mavericks lost the game in a one-point thriller against the Wizard, which sends them to the sixth seed in the Western Conference. The entire game was a nail-biting thriller produced at the stadium, which was fueled further by the 23-year-old's ferocious performance, who scored 41 points with 15 rebounds and six assists.
After the heartbreaking game, Luka realized the next day would mark three years since his idol's tragic death in a helicopter crash with his daughter.
What was Luka Doncic's feeling after the loss prior to Kobe Bryant's death anniversary?
In a postgame interview, Luka revisited his memory lane when he met NBA legend Kobe back in 2018 while the Maverick star was still a rookie. Against the Los Angeles Lakers, Doncic was surprised to notice Kobe on the sideline observing his play.
The three-time NBA all-star was overwhelmed when he got to shake hands with the black mamba during the play. Another Lakers star, Lebron James, was on the court and witnessed this moment, and it seemed he recognized the star in the making too.
Previously, the five-time NBA champion sent the Euro league champion his signed jersey as a welcome present to the NBA. The Slovene became emotional, recalling his moment with his idol after such a closely contested loss. He even missed the chance to level the score in the dying moments of the game, which would have given them a chance to win the game.
🐍 #mambamentality pic.twitter.com/iKlKEjHv3Q

— Luka Doncic (@luka7doncic) August 30, 2018
Doncic is having a superb season, scoring on average 33.8 points with 9.1 rebounds and 8.6 assists per game. He is expected to compete for the season MVP award. It appears the 2008 NBA MVP might have recognized the potential in that rookie.
We at SportsZion are remembering the great Kobe Bryant on his third death anniversary today.