Memphis Grizzlies star Ja Morant has recently faced public scrutiny after displaying a gun during an IG Live session at a club. Several NBA figures have condemned his actions, and the star has also been involved in other incidents- including a violent dispute with a 17-year-old and an alleged altercation with a mall security head. The NBA authority suspended Morant for nine games, prompting Dallas Mavericks star Kyrie Irving to comment on the controversy.
Irving stated that, "I don't want to assume anything by every media member, but that's just the way it seems for me and my perspective, which is there was an overload of judgment on Ja. There was an overload of judgment on what I had going on, and there's usually an overload of judgment from the public court of opinion."
However, his comments did not sit well with FS1 host Skip Bayless, who disagreed with Irving and brought up the number of incidents Morant had been involved in. Bayless concluded that "Ja did that! Ja did all of it. He brought all of it on himself."
https://youtu.be/fKHv5CmPZJs
In the past, Irving has also faced controversy after making controversial comments with antisemitic undertones, which resulted in a loss of reputation and his Nike contract. When asked about the Morant controversy, Irving commented on the perceived "overload of judgment" in the media and public court of opinion.
Overall, the controversy surrounding Morant highlights the importance of responsible behavior and decision-making for public figures. While Irving and Bayless may disagree on the extent of the judgment, it is clear that Morant's actions have consequences and affect not only his own reputation but also his team and the NBA as a whole.
Kyrie Irving Supports Ja Morant after coming from Suspension
The Memphis Grizzlies staged a comeback victory over the Dallas Mavericks in front of Ja Morant, who made his return to the sidelines following a suspension. The 23-year-old was greeted with a standing ovation from the home crowd and shared a long embrace with Mavericks guard Kyrie Irving after the game. Irving had previously expressed his support for Morant, stating that athletes should not be held to a higher standard and that everyone makes mistakes.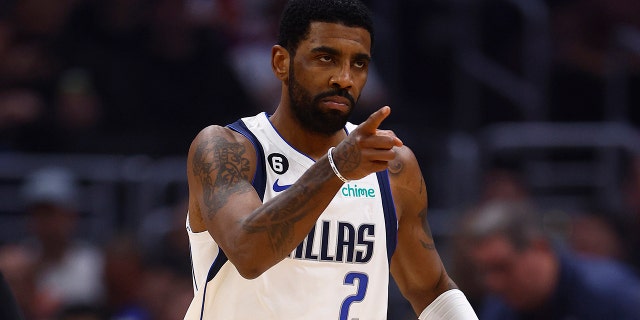 He also criticized the way celebrities and famous people are treated differently when it comes to dealing with real-life circumstances. Irving's words of encouragement and support for Morant were well received by fans and fellow players alike, and serve as a reminder that everyone is human and prone to making mistakes.