La Liga president Javier Tebas reveals his verdict on Barcelona and Frenkie de Jong's unsettled complications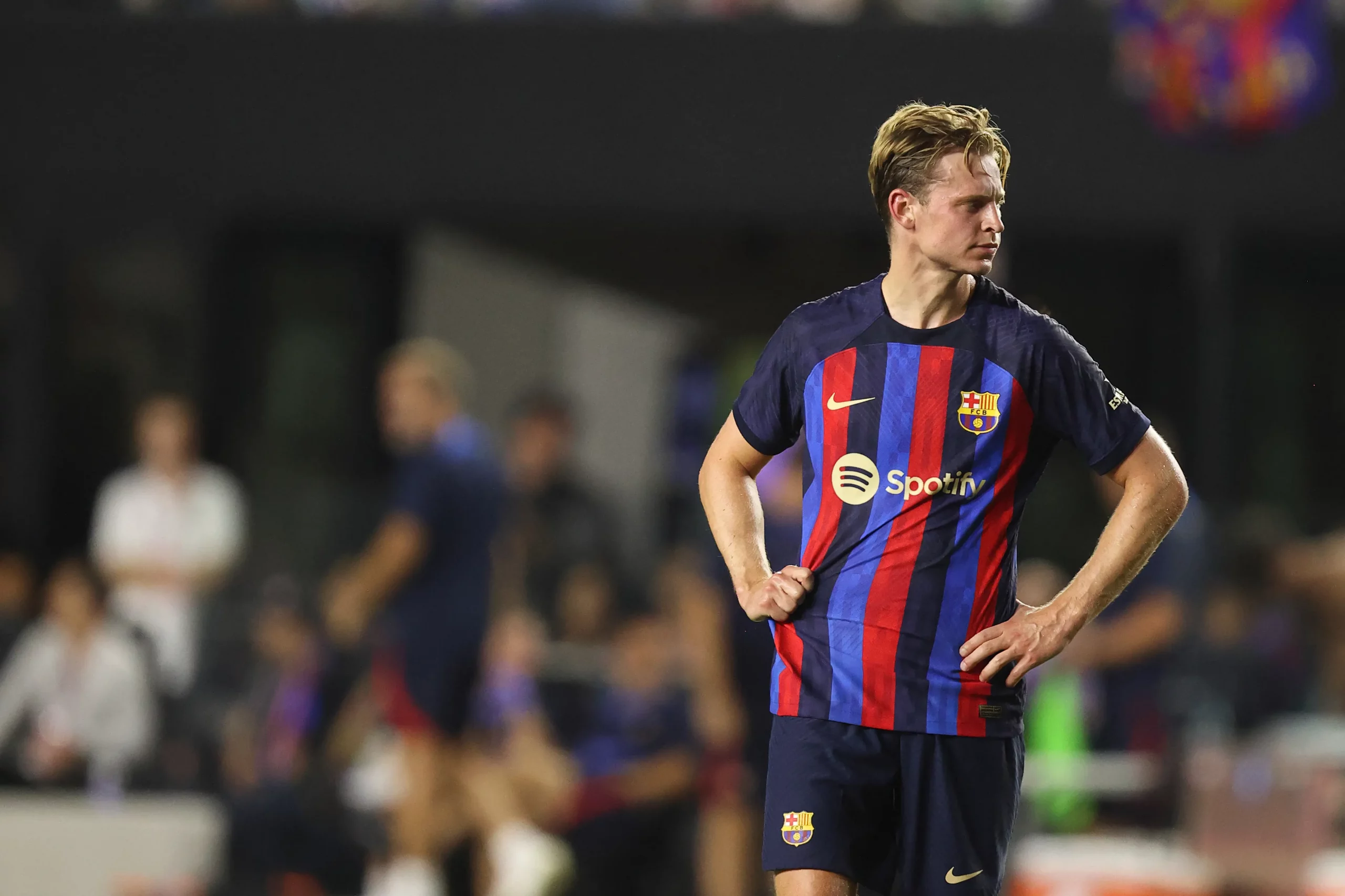 FC Barcelona's most talented young midfielder, Frenkie de Jong, 25, has been facing a range of awkward situations since last season due to the club's severe financial instabilities, and therefore, the Dutchman is trying hard to come up with a solution with the club.
The La Liga President also interfered in this critical situation by suggesting that FC Barcelona should act logically to solve any kind of financial issue within the course of time.
Why does the La Liga President get involved in the issue of Frenkie de Jong?
FC Barcelona's economic mismanagement was the outcome of previous corruption and embezzlements by former President Josep Bartomeu during his spell, and therefore the club is currently facing this issue, which is hampering the regular payments amongst the squad members.
The Dutch midfielder Frenkie de Jong is the current victim of this situation as he always claimed his salary from the club but the authorities refused to pay him official payments as of today.
Even La Liga President, Mr. Javier Tebas, is now involving himself in this issue with a view to convincing the Catalan club to resolve these matters for the sake of maintaining a better image of the Spanish league in front of UEFA.
Renowned soccer correspondent Fabrizio Romano also mentioned Mr. Javier Tebas in his twitter post where the President said, "The players cannot be split from the team or pressured-it's what collective agreement, the law, reason, and ethics mark".
La Liga president Javier Tebas on Barça asking Frenkie de Jong to reduce his salary: "The players cannot be split from the team or pressured – it's what collective agreement, the Law, reason, ethics mark". ⚠️ #FCB

"From there, Barcelona knows the rules and the responsibilities".

— Fabrizio Romano (@FabrizioRomano) July 27, 2022
Through this official statement, it is now true that La Liga authorities are not in favor of FC Barcelona anymore and they would welcome any kind of future legal steps against the Catalan club taken by UEFA or deprived Barca players.
This Frenkie de Jong situation is now making Barcelona more cynical regarding their handling of the current monetary affairs.