LeBron James excited to watch Cleveland Browns perform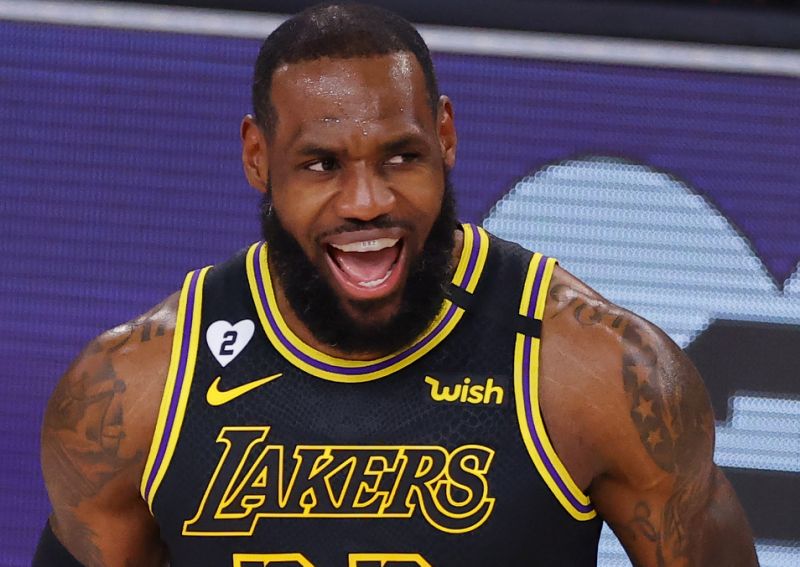 While the novel Coronavirus is still raging in the USA, the NFL-NFLPA authority decided to take a big leap of courage by opening up the 2020 season. The fans and the audience are too excited to hold themselves till Sunday. But saying we already got our biggest enthusiast, may not look any exaggeration. It's none other than the NBA star LeBron James for Cleveland Browns this time!
The megastar LeBron James got his favorite team too on the list. His beloved Cleveland Browns and Dallas Cowboys are both in action today. The Browns took on Baltimore Ravens this afternoon, while the Cowboys will play the Rams on Sunday Night Football. 
James also left a Goodluck message for his favorite team through his twitter account saying, "Waking up excited as hell for NFL Football Sunday Week 1!!! All-day long I'll be watching. Let's go @Browns!! #DoggPound"
Waking up excited as hell for NFL Football Sunday Week 1!!! All day long I'll be watching. Let's go @Browns!! #DoggPound ?

— LeBron James (@KingJames) September 13, 2020
C
leveland Browns and their previous records
Being a brown fan, he might have to go through a lot but this time, it seems to be a bit different. During the pre-game and practice sessions, they have shown some really good improvement and moves. Not to be surprised, but this change can lead them to even a winning situation. 
Last year they responded by making wholesale changes to the front office and coaching staff. But unfortunately, the team has not made the playoffs during LeBron's NBA career. And facing the Baltimore Ravens team that laid claim to the best regular-season record in the NFL a season ago at 14-2 has added to some more pressure on the Browns too. 
But Cleveland, however, possesses plenty of offensive talent of its own, including running back Nick Chubb and wide receivers Odell Beckham Jr. and so on. 
This time, the NFL draft will be a lot different from the regular season. Extra safety protocols, health tests, Covid-19 issues all will be taken care of to kick off the season perfectly. 
"Our planning, our expectation, is fully directed at playing a full season starting on schedule and having a full regular season and a full set of playoffs," NFL executive vice president Jeff Pash told reporters on Tuesday. "Am I certain? I'm not certain that I'll be here tomorrow, but I'm planning on it, and the same thing, we are planning on having a full season."
Hope this season be a mood-lifter for fans like LeBron James!