LeBron James, Giannis Antetokounmpo named captains as NBA reveals All-Star Game starters returning to Salt Lake City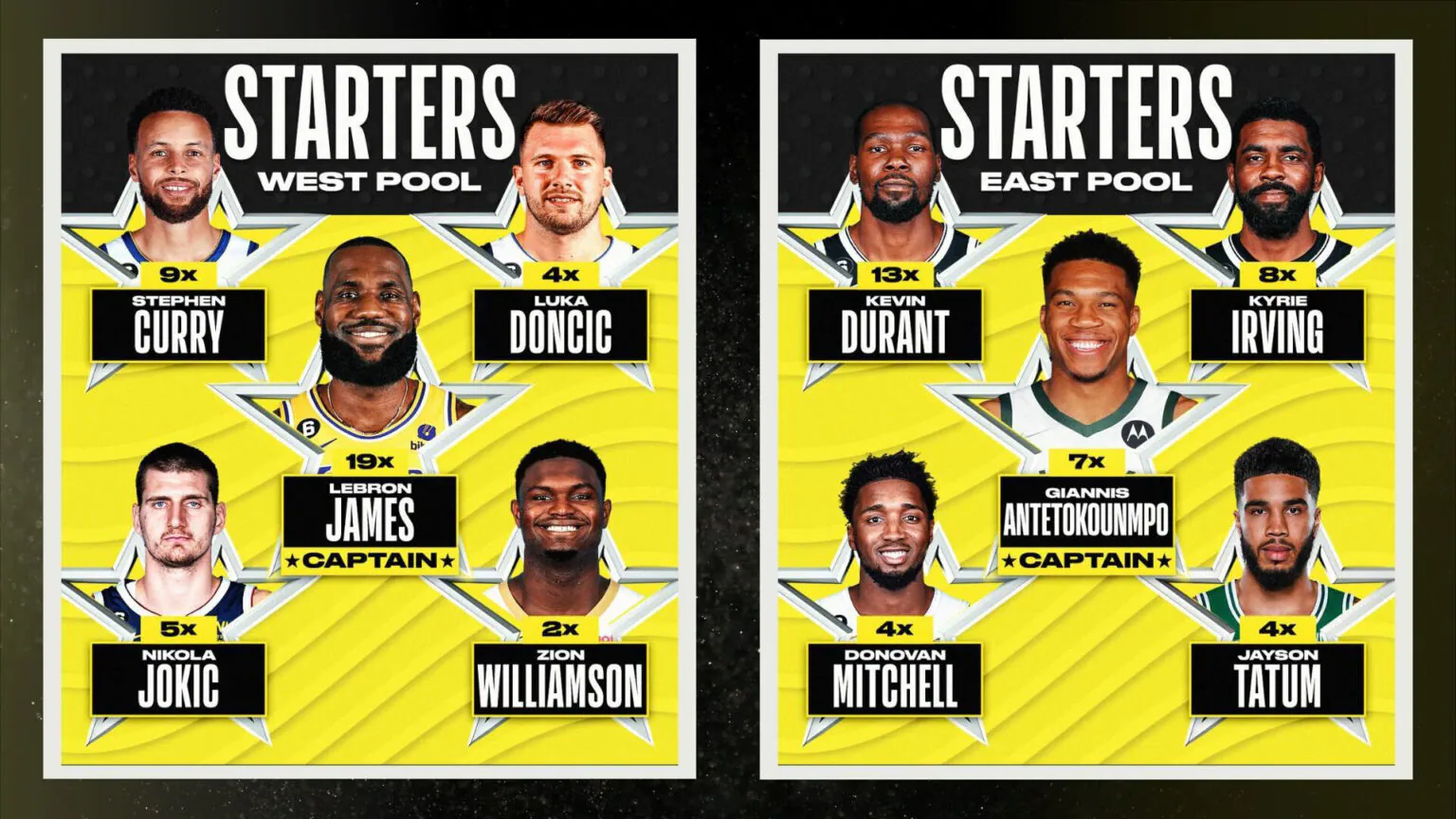 The 72nd NBA All-Star game is on its way, and it will be held in Salt Lake City, Utah, on the 19th of February. This will be a memorable day for the Salt Lake City people as they will witness an All-Star game after thirty years!
The NBA All-Star starters have already been announced, with LeBron James and Giannis Antetokounmpo serving as standing captains of the respected West and East Conference teams.
Moreover, from the time Captaincy was brought into the game, LeBron James has been there. It is King James' fifth appearance as captain, most by any player- since he is the only West conference captain up till now.
On the other hand, Giannis is the East's standing captain for the third consecutive year.
Who else will feature in the starter teams?
This year many players have shown what they can do on the field, so selecting the starters' team was quite difficult. So, the NBA's starting lineup -three frontcourt and two guards from each conference- was determined through a trifecta of fan votes (50%), media votes (25%), and player votes (25%).
The players who have made the West Conference Starters team are-
LeBron James (Los Angeles Lakers)
Nikola Jokic (Denver Nuggets)
Zion Williamson (New Orleans Pelicans)
Stephen Curry (Golden State Warriors)
Luka Doncic (Dallas Mavericks)
The #NBAAllStar Western Conference Starters:

⭐️ LeBron James
⭐️ Nikola Jokic
⭐️ Luka Doncic
⭐️ Zion Williamson
⭐️ Steph Curry pic.twitter.com/3m6IER1Og1

— NBA on TNT (@NBAonTNT) January 27, 2023
On the other hand, The East Conference Starters team contains the following players-
Giannis Antetokounmpo (Milwaukee Bucks)
Kevin Durant (Brooklyn Nets)
Jayson Tatum (Boston Celtics)
Donovan Mitchell (Cleveland Cavaliers)
Kyrie Irving (Brooklyn Nets)
The #NBAAllStar Eastern Conference Starters:

⭐️ Giannis Antetokounmpo
⭐️ Kevin Durant
⭐️ Donovan Mitchell
⭐️ Jayson Tatum
⭐️ Kyrie Irving pic.twitter.com/B2UDisxSv2

— NBA on TNT (@NBAonTNT) January 27, 2023
Furthermore, if the teams were not exciting enough LeBron James will once again create history in the All-Star game.
What records is James breaking in the All-Star game?
In the All-Star game, LeBron will break two records if he eventually participates in the game. Firstly, he is now tied up with Kareem Abdul-Jabbar and Kobe Bryant for the most features in All-Star games having played 18 games each. Abdul-Jabbar would have been top of the tree if he did not deny playing in the 1973 game.
Nonetheless, James will break the record with 19 games under his belt.
Then, there is the most starters record, LeBron is already up there with eighteen starts leaving Kobe in second place. Bryant was featured in 15 starters teams.
Are you excited about the NBA All-Star game? Who else should feature in the team? Share your thoughts in the comments.