LeBron James reveals shocking insider of why he will never take pictures with 'reporters and their kids' in All Star Weekend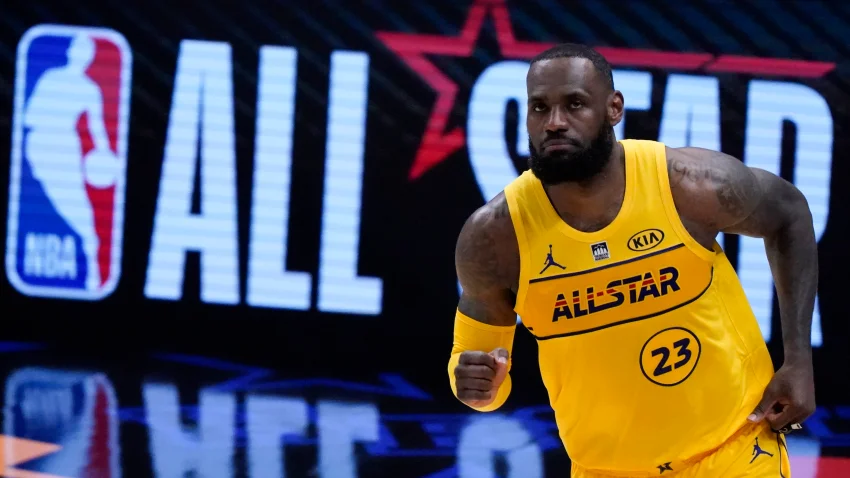 If you are the greatest player in the history of the NBA, the praises and criticisms are bound to come. However, LA Lakers' superstar LeBron James has received more criticisms than compliments throughout his career. Whether it is for a groundbreaking performance or a false rumor, King James is always on the paparazzi's radar.
Why wouldn't he be? anything the reporters write about him even if it is unfair or false, people will read it. It is evident, that many of these reporters' bread and butter comes from writing about LeBron. Skip Bayless, host of "Undisputed" has made a career out of criticizing LeBron!.
In a discussion with Don Lemon, The four-time NBA MVP, LeBron said, "I've had reporters and people be on TV talk shit about me, and then at All-Star weekend they think it's, like, the greatest time in the weekend, everybody's funny-funny. Can you take a picture with me and my kids?. NO!"
BetOnline.ag posted a tweet measuring how many negative tweets the well-known NBA stars received in the past month. Apparently, King James is officially the most hated NBA player. Besides, the majority of the hate LeBron receives online is from the reporters and critics.
We scoured the internet over the last days to figure out which NBA player is the most hated.

The answer will *NOT* surprise you. pic.twitter.com/TskOKfXoGR

— BetOnline.ag (@betonline_ag) March 24, 2022
Reporters hate on King James for personal reasons as well. Sometimes the criticisms are baseless and unfair. LeBron James with 9,000 career points has a history of silencing his critics with his on-court performance. Moreover, he replies to his critics on his enormous social media platform frequently.