Leon Edwards vs Colby Covington? UFC working to host a title match in London on July 22
UFC lovers in London are abuzz as talk circulates that Leon Edwards will encounter Colby Covington in July. The welterweight championship defense is arranged to occur in London's O2 Arena on July 22, with the UFC "working really hard" to transpire it.
Initially, this fight wasn't on the cards, but the buzz surrounding Covington's recent appearance ringside during Edwards' victory over Kamaru Usman at UFC 286 was too loud to ignore. With Edwards' impressive record of 21-3 with one no-contest, the fight against Covington promises to be an epic battle.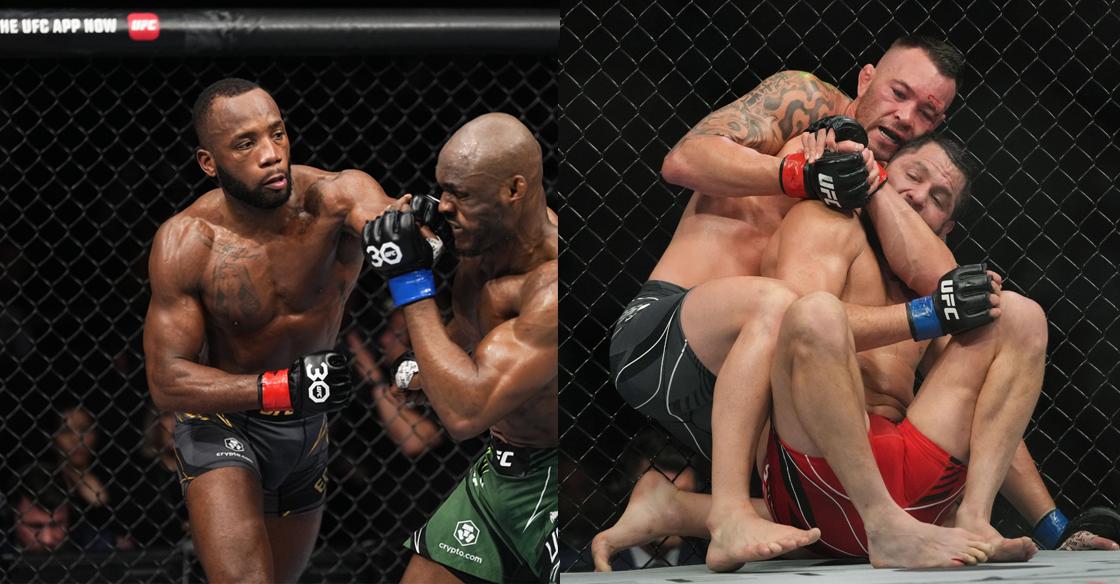 Battle of the Brash vs. the Gritty: Leon Edwards vs. Colby Covington in UFC Welterweight Showdown
Edwards, who belongs to Birmingham, England, has not lost a fight since 2015, and his triumph over Usman in UFC 278 last August placed him in the welterweight title contention. He has exhibited his grit time and time again, most lately in his rematch with Usman, where he emerged victorious.
Conversely, Covington is known for his raunchy outbursts. He may be diametrically opposite of Edwards, but with a 17-3 record and a prior run as the interim UFC welterweight champion, he certainly is no pushover.
Rafael Dos Anjos, Demian Maia, Robbie Lawler, Jorge Masvidal, and Tyron Woodley are among the fighters Covington has defeated. While Covington lost both championship battles to Usman, he stays one of the best opponents Edwards might face.
The London audience will surely support Edwards, who is a well-known boxer in his home city. If the bout does take place on July 22, Edwards would have had only three months between fights at one point in 2021. The fact that he has such a stellar track record suggests that he will be able to succeed.
London Set to Host Epic Clash: Edwards vs. Covington in UFC Welterweight Title Battle
Few things in the world of UFC and combat sports are more exciting than a title battle between two exceptional fighters. The forthcoming fight between Leon Edwards and Colby Covington seems to be precise, with the bonus of taking place on Edwards' home territory in London.
Fans can only wait with bated breath to see who wins while the UFC works to assure that the bout goes place in July. Would it be the calm but lethal Edwards or the boisterous and bombastic Covington? A knockout of epic proportions is inevitable in this bout, but only time will tell.