Michael Chandler last stepped inside the octagon in December 2022 against Dustin Poirier at UFC 281: Adesanya vs Periera. The Diamond got the last laugh in this matchup as he submitted Iron in the third round of the main card bout. Following this defeat, Iron is looking to bounce back and contend for the title yet again. He is expected to face Conor McGregor next as the two fighters have coached for the latest season of The Ultimate Fighter.
However, Chandler seems frustrated as there is no official announcement of the fight and his opponent has not entered the USADA testing pool yet. Moreover, there were even rumors floating around that McGregor does not want to fight Chandler and will not return this year.
Michael Chandler posts sly remarks about "puffy" Conor McGregor
For the past few days, Conor McGregor and Michael Chandler are exchanging words on social media. The Irishman confirmed that he will fight the former title contender and took a sly dig at his rival in the process. Chandler didn't seem to take McGregor's words kindly as he also mocked the UFC superstar in his recent Twitter post.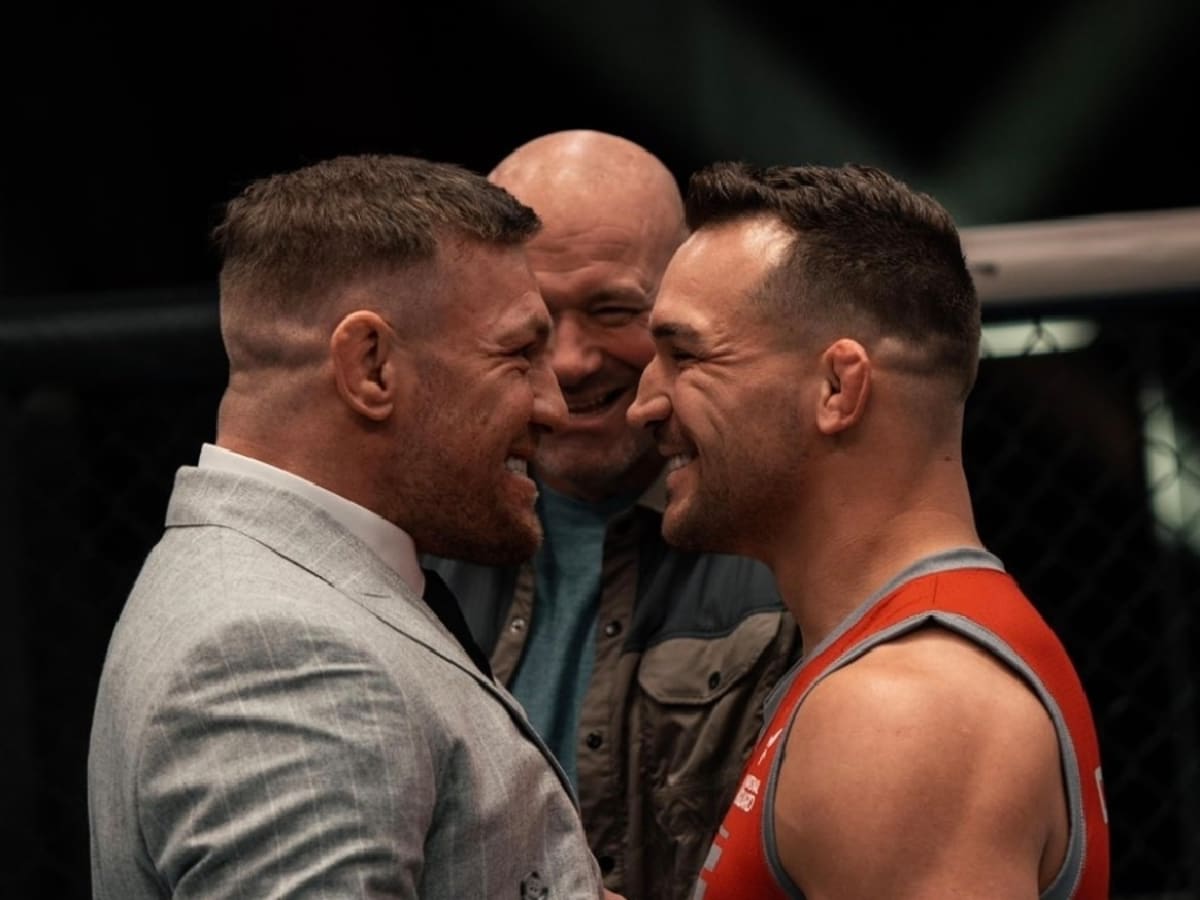 Last week, the promotion released an episode of TUF 31 which displayed the physical altercation between McGregor and Chandler inside the octagon. Describing the incident, Michael Chandler claimed that Conor has soft hands and compared them to a newborn child's.
Like the rest of his body, lots of inflammation and puffiness…but even with the puffiness…very small hands, like a newborn baby's hands.

— Michael Chandler (@MikeChandlerMMA) July 9, 2023
One of McGregor's biggest selling factors has been his high level of trash talk. Many would argue that viewers tune in to see his antics on and off the octagon. Michael on the other hand is a relatively reserved individual but now seems to be getting in on the action as well.
Conor McGregor fans seize the opportunity to mock Michael Chandler
After Michael Chandler made a remark about Conor McGregor's hands, the Irishman's fans were quick to pounce on the former lightweight title contender. Fight enthusiasts have called out Chandler for his comments and even recalled a story where Welterweight Stephen Thompson described Conor's hands as huge like a bear.
Lol those bricks put you out cold if u two ever fight

— DDP P4P🏆 (@GaethjesLegKick) July 9, 2023
All cap. Even wonderboy said Conor is huge and has bear like paws

— TheNotoriousBigE (@SeanPolus) July 9, 2023
He can make u rich..So do what you told.#FutureAdvice

— فهد الشوّيب (@FahadAlshwib) July 9, 2023
As mentioned earlier many fans are waiting for the official fight announcement as both fighters have not stepped inside the UFC octagon for a very long time. Do let us know in the comments section your thoughts on the matchup between Conor and Chandler.