Chelsea boss Mauricio Pochettino is eager to help his former player at his previous club Tottenham Dele Alli to regain his form back.
Dele Alli, once a promising talent for both England and Tottenham, has been going through a tough time ever since Pochettino left the club in 2019. He lost his starting place at Tottenham under Jose Mourinho and since then has not been able to impress on the field.
This led to him leaving the club for free to Everton in January of 2022. But that also led to further failure. He failed to grab a starting spot in the relegation-battling team. This time Dele left on a loan deal to the Turkish club Besiktas.
Even at Besiktas, Dele was brandished as a bad player and left out of the squad by the manager. He has now returned to Everton, where he is training in the pre-season.
Chelsea Boss' plan to help ex-Tottenham star Dele Alli?
New Chelsea boss Mauricio Pochettino was asked about Dele in his first press conference. He admitted that he wanted to talk with Dele soon and try to help him.
According to the Mirror, he said, "I hope to have some time to call and see because he is a great guy and I want to talk a little bit with him and hear. I want to help him and see what is going on with him. He is still young."
Mauricio Pochettino wants to help Dele Alli revive his career 📈 pic.twitter.com/vhRGxIcOuf

— ESPN UK (@ESPNUK) July 9, 2023
"And for sure he has the mentality. Now it's a long time since I spoke to him but I want to contact him again and see what is going on."
It's rather apparent that the Argentine still has a soft spot for the player. The two had a great relationship during their time at Tottenham. Dele established himself as a top talent under the tutelage of Pochettino.
Dele had 55 goals and 52 assists in 194 games for Pochettino, even winning the PFA Young Player of the Season once. If anyone can revive Dele's career, it's probably Mauricio Pochettino.
Dele Alli, to join Tottenham's rival Chelsea?
Now Pochettino's comments don't come with any transfer rumors. Fans are now thinking that Chelsea could make a move for the player.
Everton manager Sean Dyche was asked if he wanted to keep the player this season to which he said, "I've met him but I haven't seen him train, I haven't seen him play for Everton, I haven't seen him train with us every day." This could mean the club will let him leave for a small fee if Chelsea do come in.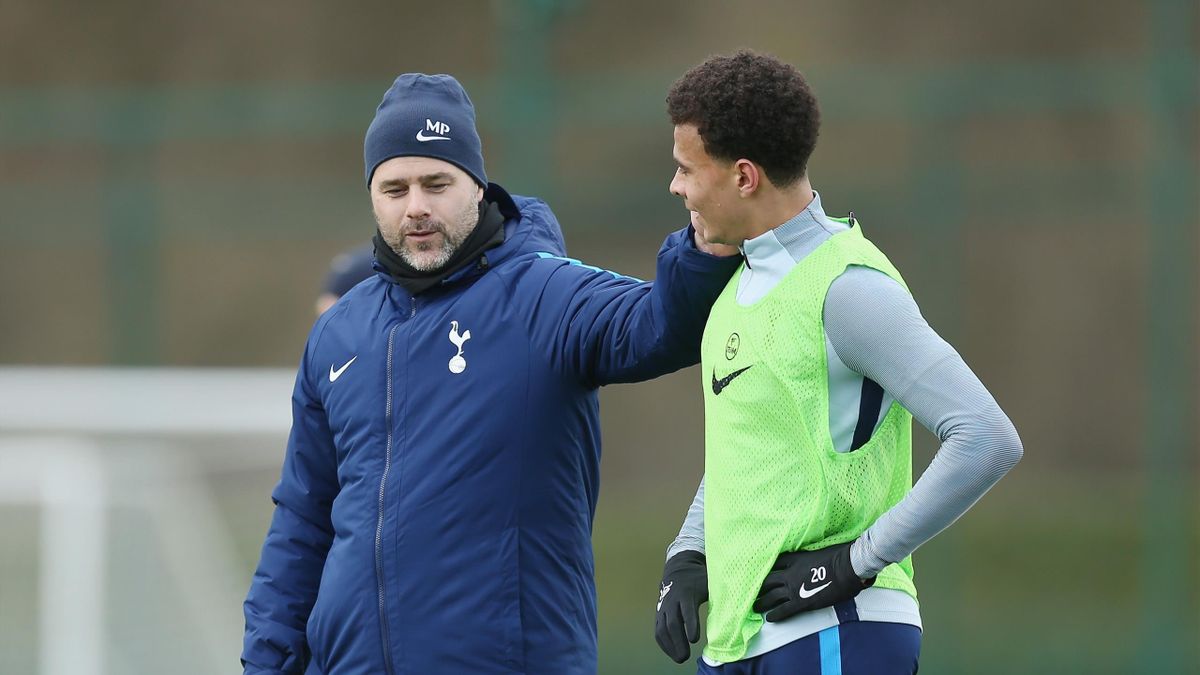 But upon closer inspection, it could be far from the truth. Pochettino didn't say he will bring Alli to the club, just that he will have a chat with him. Chelsea is already full of attacking players and Pochettino still has exits to arrange. Furthermore, Alli's form and off-the-pitch issues may dissuade the scouting department to allow his signing.
But if Pochettino does believe in the player, then maybe we could see the manager-player duo back in London this summer.