Colby Covington, a former interim welterweight champion, has made a bold statement, suggesting that both fans and judges will be against him in his upcoming title clash against Leon Edwards. Covington predicts that he will secure a decisive victory over the current UFC titleholder.
Colby, who last headlined UFC 272 in March of the previous year, emerged victorious with a unanimous decision against Jorge Masvidal, propelling him back to the winner's circle after a period of inactivity.
Colby Covington: plan to break Leon Edwards
As Covington previews his game plan for the anticipated showdown with Edwards, he emphasizes the importance of volume in his pursuit of the championship.
He aims to finish Edwards convincingly and avoid leaving the result in the hands of the judges, suggesting that a biased outcome might occur otherwise. Colby is determined to secure the victory and decisively claim the gold.
"I know where I'm good: volume," Colby Covington said during a recent interview with MSCS Media. "Leon (Edward) – how to prepare for it, I was already preparing.
Hey, I know the judges are going to be against me, the crowd's probably gonna be against me. I gotta go finish this guy, this cannot go to the judges' decision. So, I was training like, literally throwing 500 punches a round in training – volume, volume, and just push myself to a level I've never got to before."
When is Colby Covington's bout vs Edwards?
Edwards, a native of Birmingham, headlined UFC 286 in March and secured a close majority decision win against Kamaru Usman, a former pound-for-pound king, in their championship trilogy rubber match on home soil.
Despite this impressive victory, Edwards has yet to receive an official fight offer from the UFC for his second welterweight title defense, although he has expressed his interest in returning at UFC 294 in October in Abu Dhabi, UAE.
Colby elaborated on his preparation strategy, stating, "The key aspect of preparing for him is to focus on maintaining an intense, relentless pace with heavy volume and constant pressure."
Covington emphasized that his opponents typically do not want to engage in a grueling battle where he stays in their faces from the opening seconds to the final minute of the fight.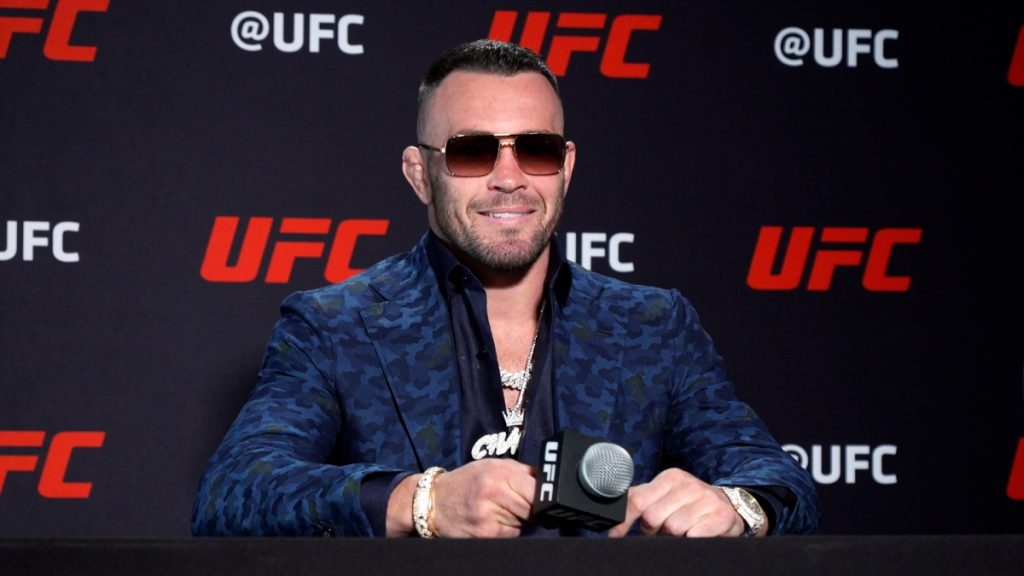 Colby's primary focus is to overwhelm his opponent with an unyielding output of strikes, combinations, and non-stop aggression. He firmly believes that this approach will lead to him breaking his opponent mentally, physically, and in all aspects of the fight.
Covington is confident that his relentless pressure and overwhelming volume will ultimately pave the way for his victory.
What are your thoughts regarding this? Let us know in the comment section below.