Lee Murray, a former MMA fighter, has set his sights on making history by becoming the oldest UFC champion after his scheduled release from jail in 2035.
Despite his notorious past, Murray's passion for martial arts has remained undiminished. And he plans to use his time in prison to train and prepare for his comeback in the octagon.
During his brief career in MMA, Murray made a name for himself by facing off against some of the sport's biggest names. He famously went three rounds with the legendary Anderson Silva, proving himself to be a worthy opponent.
He also defeated Jorge Rivera, who later fought and lost to Michael Bisping in a high-profile bout. Additionally, Lee is rumored to have knocked out former UFC champion Tito Ortiz in a street fight.
However, it was his involvement in the infamous Securitas heist of 2006 that cemented his place in the annals of British crime history. Along with a group of accomplices, Murray masterminded the theft of £53 million.
The largest heist in the country's history and the second-largest worldwide. The brazen robbery sent shockwaves through the country, and Lee was eventually caught and sentenced to prison.
In the past, the individual who is currently 45 years old received a 25-year sentence for his part in the crime. However, some of his partners in crime are yet to be caught, and £32 million of the stolen money remains missing.
In a new four-part documentary series titled 'Catching Lightning' on Showtime. Murray has finally opened up about his role in the bank heist after a period of seventeen years.
Lee Murray Has Big Plans For His Future
In addition to reminiscing about the notorious robbery. The individual from England disclosed his intentions of pursuing his MMA career after his release from prison in 2035.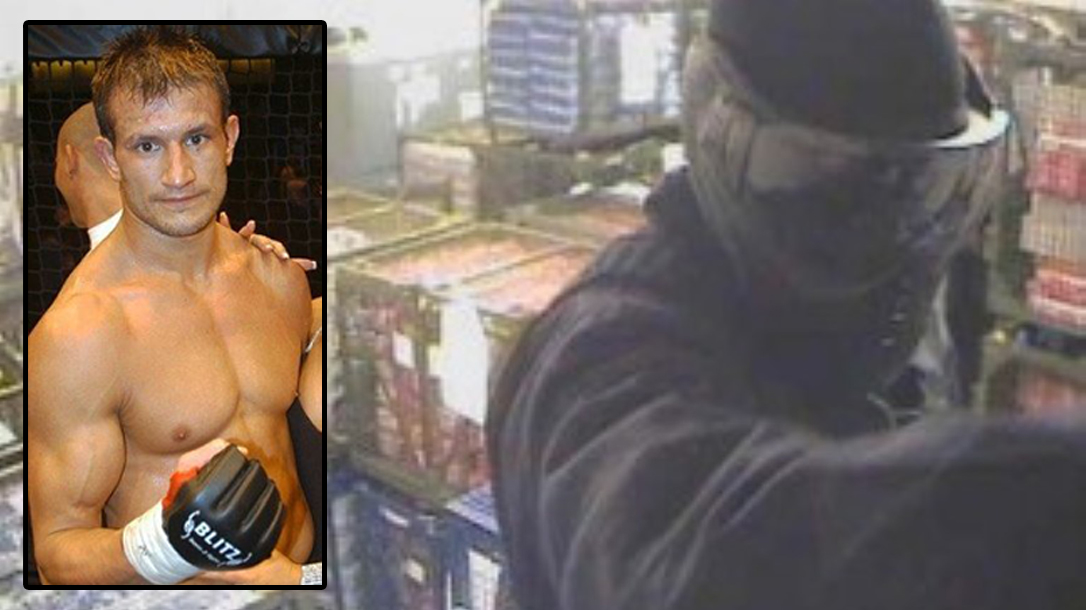 Despite being 57 years old at that time, he maintains that age will not hinder his goal of becoming a UFC champion. Having previously participated in the top-tier MMA organization in 2004.
Murray said: "My plan is to open up my own gym.
"It depends obviously when I get out of here. If I can't fight, then I'm obviously going to still be involved in MMA. There is no way I could live outside and not be involved in MMA.
"Fighting's my life. Fighting's in my blood. If I'm not in there fighting myself, I'm going to be taking people in there. One way or another I need to win that UFC title. My story isn't finished. This isn't the end."
In 2007, at the age of 43, Randy Couture became the oldest UFC champion after winning the heavyweight title from Tim Sylvia. As a result, Murray's aspiration to become a UFC champion at 57 seems highly improbable.
It is more realistic for him to attain MMA success by coaching and training upcoming fighters in the gym he intends to establish upon his release.
Do you think Murray can pull-off a championship run in such an old age? Let us know your thoughts in the comment section below!