ESPN's Stephen A. Smith has come under fire for his recent comments regarding Kawhi Leonard's injury status. The LA Clippers star suffered a torn meniscus during Game 4 against the Phoenix Suns, causing him to miss the rest of the playoffs.
Smith, on "First Take," called Leonard one of the worst superstars in NBA history due to his injury history and suggested that the Clippers organization should try to get him to retire.
Former NBA player and current analyst JJ Redick fired back at Smith's comments, saying, "It is pretty obvious that you have played zero high-level basketball." Redick understands the rehabilitation process that comes with injuries and found Smith's comments about forcing Leonard into retirement to be outrageous.
.@jj_redick responds to @stephenasmith saying Kawhi Leonard needs to be forced into retirement: pic.twitter.com/OrkcQRMclc

— First Take (@FirstTake) April 26, 2023
"Especially in the postseason, where he is called upon to lead the charge for the LA Clippers," Redick said. "With how much the game has evolved over the years, playing through injuries has become harder for players. As someone who has thrived in big moments, Leonard would certainly be out there if he was physically able."
Smith's comments about Leonard have caused quite a stir, as the NBA community has come to the defense of the two-time Finals MVP. Many believe that Smith's criticism is unwarranted and insensitive, given the nature of Leonard's injury.
Leonard has a history of dealing with injuries, including missing all of last season due to an ACL tear. His current injury will likely keep him out for an extended period next season as well. However, many feel that Smith's comments about Leonard's injury history are disrespectful and show a lack of understanding of the physical toll that comes with playing in the NBA.
It remains to be seen how Smith will approach commenting on Leonard moving forward, but Redick's rebuttal shows that there are people in the NBA community who are willing to speak out against insensitive and unwarranted criticism.
From Championship Glory to Injury Woes: A Reflection on Kawhi Leonard NBA Career
Kawhi Leonard's injury history is becoming concerning for fans and analysts alike. The latest news that he suffered a torn meniscus during the NBA playoffs has added to the list of injuries that the LA Clippers star has endured.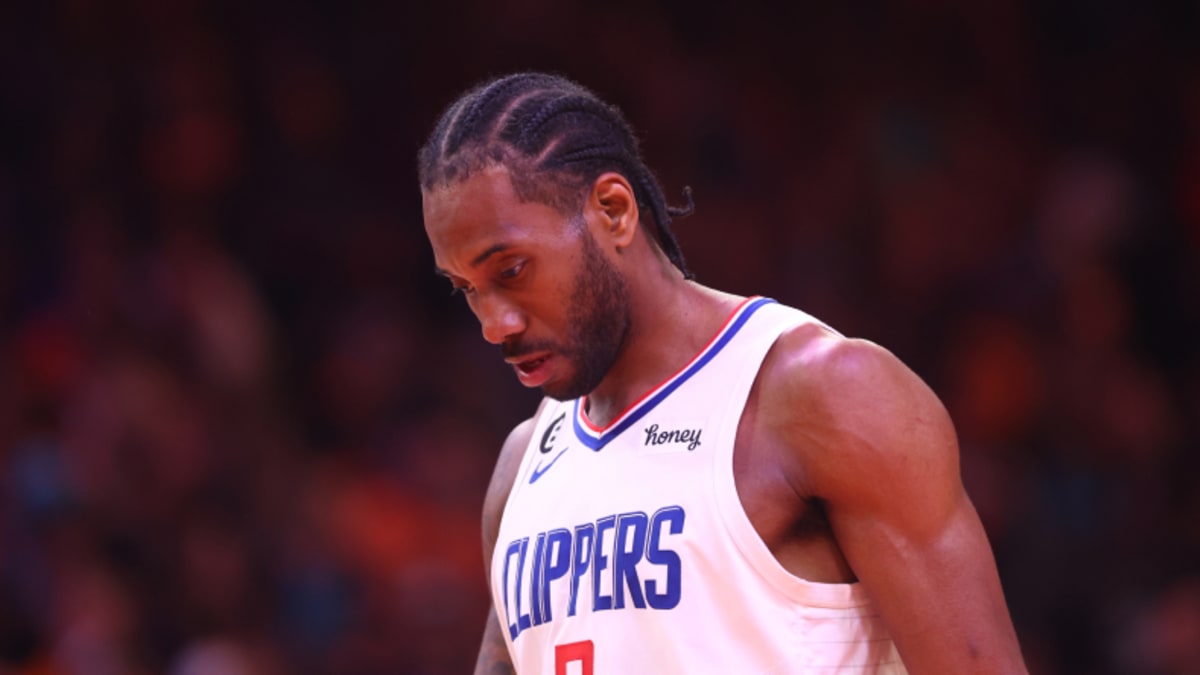 Leonard's injury struggles started during the 2017-18 season when he missed 27 games due to a quadriceps injury. Although he returned briefly, he was eventually ruled out indefinitely in January of that season. This led to a fallout with the San Antonio Spurs that ultimately resulted in him being traded to the Toronto Raptors.
After winning a championship with the Raptors, Leonard returned home to Los Angeles to play for the Clippers. However, his injury woes continued as he suffered a season-ending ACL injury during the 2020-21 playoffs, causing him to miss the entirety of the following season.
This season, Leonard played 52 regular-season games, but his knee injury forced him to miss the remainder of the playoffs. There is currently no timetable for his return as he considers his options for treatment.
Leonard's injuries have caused concern about his future in the league and whether he will be able to continue playing at such a high level. Fans and analysts will have to wait and see what the future holds for 'The Claw' and whether he can bounce back from his latest injury setback.