A professional tennis player from Australia, Nick Kyrgios made headlines in 2014 when he upset Rafael Nadal and advanced to the Wimbledon quarterfinals, being the first male newcomer to accomplish so since Florian Mayer in 2004.
Tennis star Nick Kyrgios is once again making headlines for his ferocious and aggressive brand of play as another Wimbledon tournament gets underway on which he is dominating the court-play by defeating stronger opponents like Paul Jubb, B. Nakashima and many others.
In addition to winning the 2022 Australian Open Men's Doubles Championship with doubles partner Thanasi Kokkinakis, Kyrgios has maintained a solid professional career.
An Outline of Nick Kyrgios's wealth:
Even if Nick is beginning to approach the age when he should start breaking out, it is possible that he may eventually put it all together and his playing style remained very aggressive when he serves strongly.
Besides making awkward headlines, he can overpower anyone in the hard courts and in terms of wealth, he has amassed an envious amount until today.
what is Nick Kyrgios net worth 2022?
Like other professional tennis players around the world, Nick Kyrgios net worth is also increasing over the years for his improved performance in Grand Slams and ATP tours.
As of today, Nick Kyrgios' projected net worth, as reported by The Tennis Time and the official ATP website, is $12 million US or £9,901,800.
Nick Kyrgios income through salary
All the adjectives used to define Nick Kyrgios' career never included the word dull and despite his evident talent, the Australian is frequently marred by indiscipline and heated arguments.
The tennis star, however, earned £50,000 in this year's Australian Open and let's have a look at his incomes over the years.
Nick Kyrgios career earnings
Kyrgios has amassed $9,905,710 in total prize money as a result of his triumphs in singles and doubles competitions until 2022.
In addition, Nick's year by year 'Prize Money Earnings' are described below:
It is speculated that, Nick's individual prize money earnings in 2020, 2021 and 2022 is much higher than previous years but the exact amount is still undisclosed as of today due to his strict concerns.
Nick Kyrgios endorsements
Nick's appealing facial characteristics makes it easier for the business organizations to choose him to represent their brands and appear in their advertisements.
At present, Kyrgios now holds a number of endorsement contracts with Yonex, famous apparel brand Nike, and also Beats, a leading brand of headphones.
Nick Kyrgios investments
As of today, Kyrgios not only invests in the online platform but also founded the sports athlete media firm called 'PlayersVoice'.
In addition, he co-hosts the No Boundaries podcast with another ATP player Alexander Babanine on regular basis.
Nick Kyrgios house & cars
House: Apart from living in Canberra, Kyrgios also has a home there and another one in the Bahamas, but 'The Canberra home' features more amenities like four bedrooms, a suite, three bathrooms, and a gaming room and also has a sizable backyard with a covered deck.
Nick's Bahamas residence is not well recognized because it is mostly his holiday location as he loves to spend most of his time in Australia since the epidemic.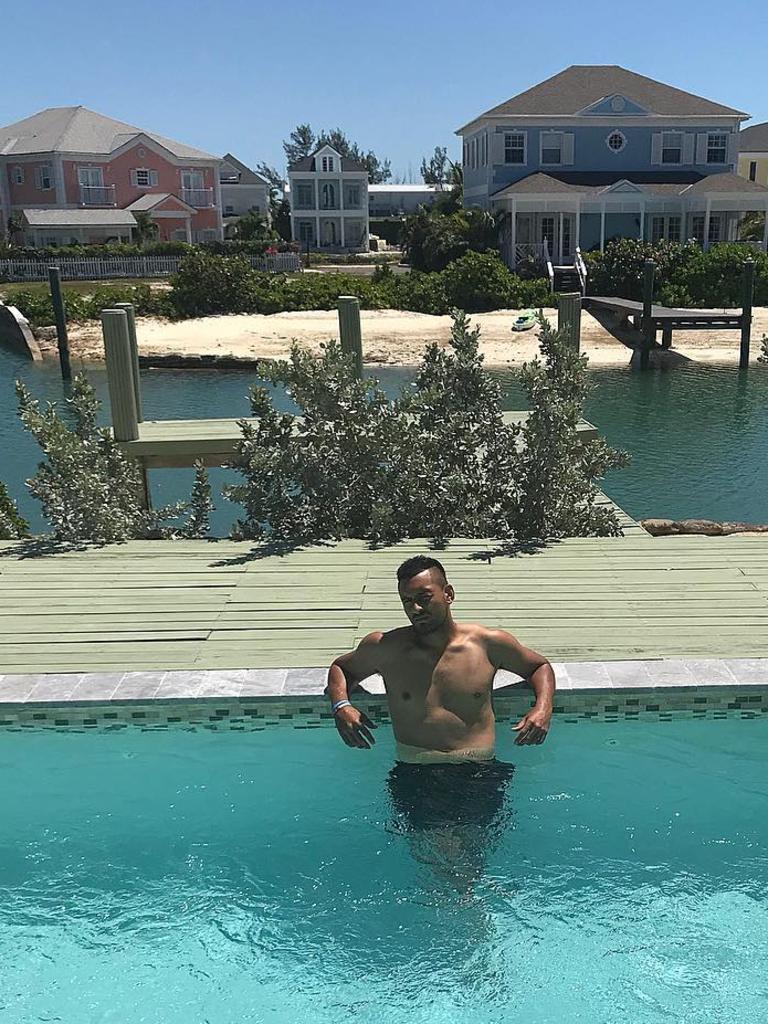 Cars: Kyrgios owns a lot of modern cars but most of those are conventional sedans, however, he also owns a Nissan R35 GTR, which has a value of more than $50,000 and is the most expensive super car at his garage.
Nick Kyrgios charity
Despite Kyrgios' brilliance, fans and some players still view him as an incomplete product who does not want to improve himself to reach the pinnacle of sports yet he still catches the headlines by involving at different charitable works.
Following the 2020 bushfire catastrophe in Australia, Nick Kyrgios was in charge of the fundraising effort and he even suggested holding an exhibition match before the Australian Open and donated the winnings to those who had lost everything as a result of the disaster.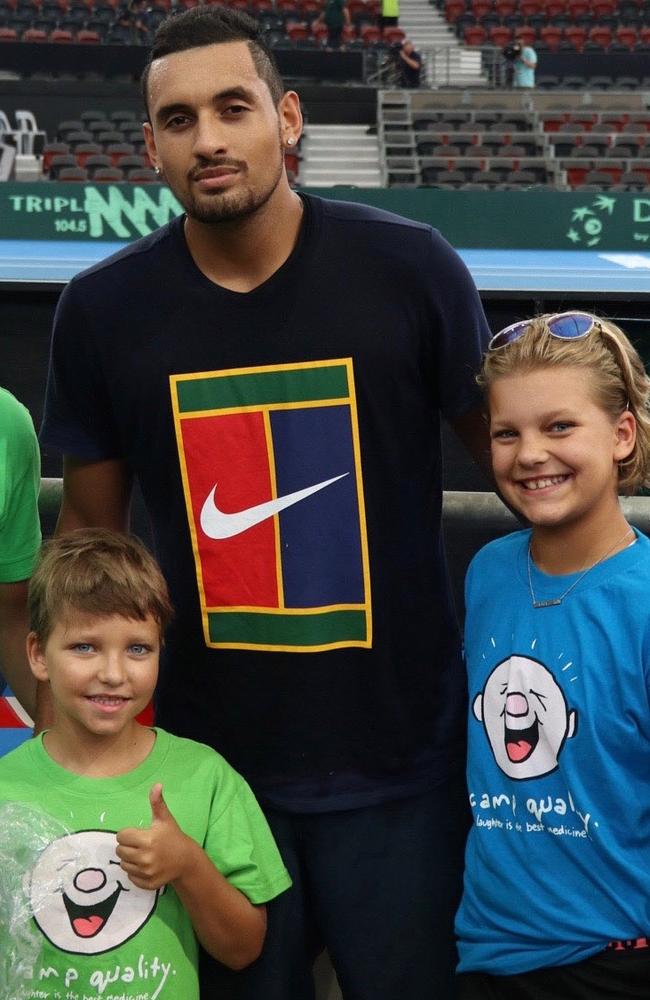 In addition, the tennis star promised to make a donation of $200 for each ace he hits this summer and over AUD 5,000,000 was raised; thanks to the participation of other tennis players.