The Ozil vs Arsenal conundrum has reached irreversible damage, here we shall be taking a look at the gradual breakdown of what was once the Premier League's greatest love story.
When Arsene Wenger sanctioned the purchase of Mesut Ozil from Real Madrid for the sum of £42.5m in 2013, it marked a major deviation from the former manager's modus operandi and it also made Ozil the most expensive player in the club's history at that point.
His arrival was widely celebrated by fans of the club, as it brought to an end over a decade of penny-pinching in the market and showed the Gunners' willingness to get back to the big-time.
It was a match made in heaven, as Ozil's sleek style of play and technique blended in perfectly with the aesthetic playing pattern of Wenger and results immediately improved, with Arsenal ending an eight-year trophy drought by winning the FA Cup that season.
His second season at the Emirates was even better and for most of the campaign, Mesut Ozil was almost unplayable and was one of the major contributors as Arsenal achieved a second-place finish in the league, while he almost broke Thierry Henry's record for most assists in a season.
Things progressed personally and collectively and Arsenal fans took to the former Germany international as one of their own but the first signs of a crack in the relationship began to appear when he entered the final year of his initial contract.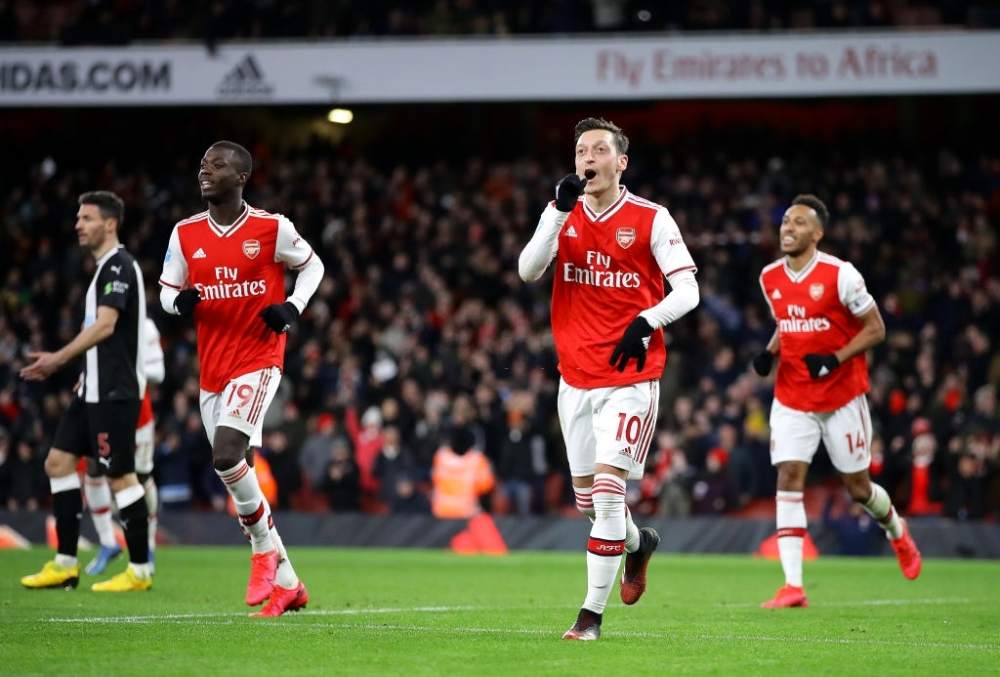 With just few months to go until his contract ran out, the Arsenal board gave in to his demands and made Ozil the highest paid player in the club's history on weekly wages of £350,000 rather than lose him for nothing that summer.
There was widespread celebration among the Gunners faithful that their star midfielder was staying put but many were similarly disappointed at how events unfolded.
Arsene Wenger departed the club the season after and the new manager Unai Emery did not regard Mesut Ozil as crucial to his plans and the former Real Madrid man played a limited role under the new coach, amidst reports that he could be on his way out of the club.
Injuries and a loss of form contributed to Ozil's exclusions from the team but he also faced accusations of stealing a living and not giving his all to the Arsenal cause on the occasions that he did get to play.
When Mikel Arteta was appointed Arsenal manager in January 2020, things improved for Mesut Ozil and for a brief period, it seemed like he would play a key role in the revolution being led by his former teammate.
However, the coronavirus enforced lockdown dispelled that claim and Ozil did not feature for Arsenal in any of the post-lockdown games, with the club claiming he was suffering from a back injury, despite the player himself suggesting otherwise.
Things got to a head when he was left off the club's 24-man squad to prosecute the Europa League and at this point, it seems like the Ozil vs Arsenal situation has degenerated beyond repair.
It is no hidden secret Arsenal would like to see the former Schalke 04 man leave the club but he and his agent have made it explicitly clear that they have no intention of leaving and this means that the Gunners are stuck with paying Ozil huge sums weekly for doing absolutely nothing.
To put that in context, his last game in an Arsenal shirt came in March and since then, the club have paid him over £10m to sit back in his house and watch proceedings from afar.
Mesut Ozil 🤜🤛 Mikel Arteta

Could the midfielder turn things around at #AFC? 🔁 pic.twitter.com/zbXIXZUH1W

— Sky Sports Premier League (@SkySportsPL) October 7, 2020
In fairness to the World Cup winner, he continues to exude the highest levels of professionalism and turns up for training as normal, but for how much he is paid, he should be contributing to the club's cause on a weekly basis.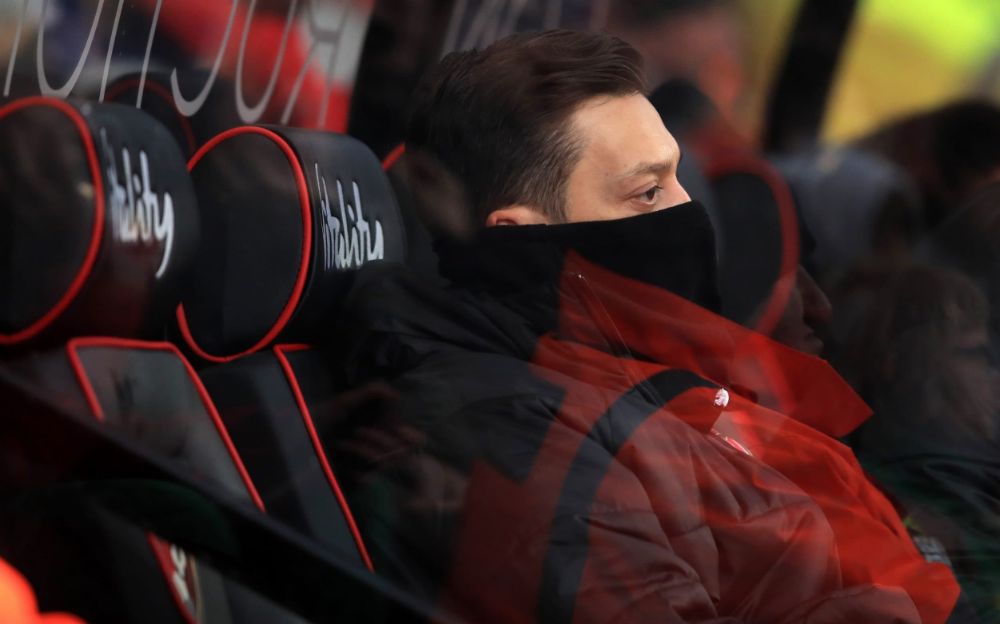 Ozil vs Arsenal: How is it likely to end?
Barring a dramatic U-turn, it is very likely that we have already witnessed Mesut Ozil in an Arsenal shirt for the last time and unless he or his agent decide to change their stand on leaving the club, the north London side would have to pay his hefty wages for another seven months.
The general consensus is that his exclusion from the squad is the club board's way of sending a message, as it defies all logical and tactical explanations as to why a player as talented as he is would be left off the team.
They continuously try to paint the 31-year-old in a bad light, bringing to public information like that he refused to take a pay-cut, while he is also portrayed as a money monger only interested in his own selfish means.
Nothing could, however, be further from the truth, as Mesut Ozil is undeniably one of the most charitable sportsmen in the world. His track record vindicates him, while he also recently offered to cover the costs of footing the salary of Arsenal's laid-off mascot the Gunersauraus.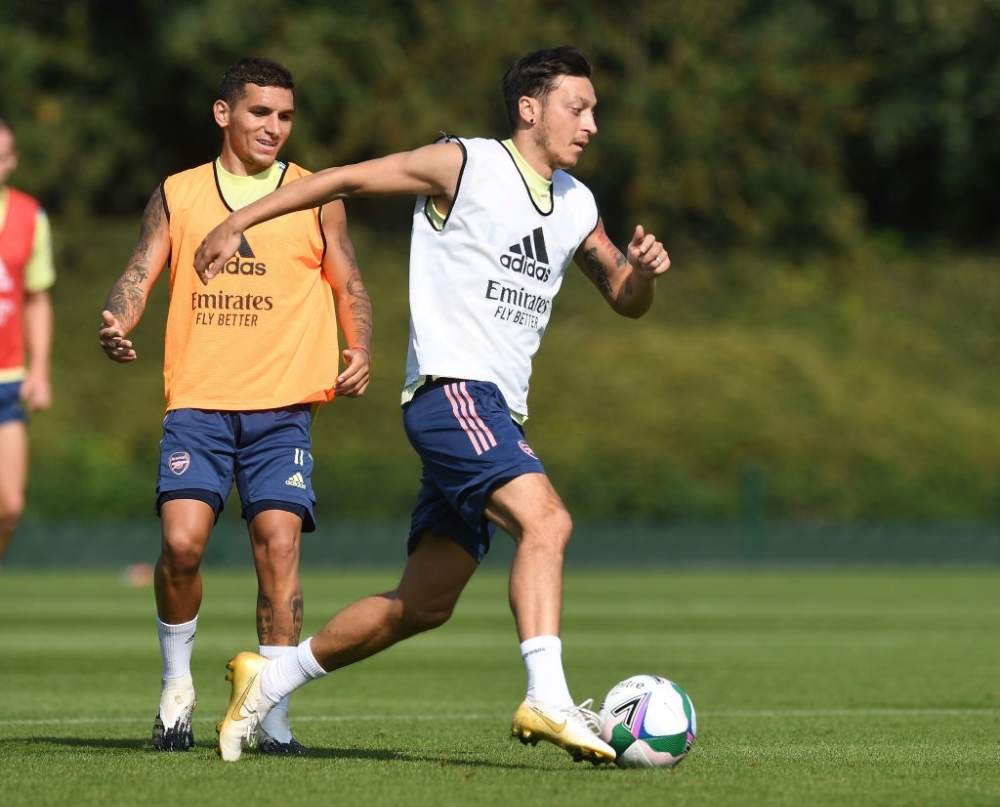 This is of course not the first time that he will be facing such adversity and his unfair portrayal in the media led to the decision to quit international football after the 2018 World Cup.
Ozil also has an activist streak in him and boldly took a stand against the persecution against Muslim Uyghur in China when the rest of the football world was quiet and protecting interests.
Regardless of how the Ozil vs Arsenal situation ends, ultimately, his stay in London should be judged on the first few years of his Arsenal career, rather than the last one year and fans should do well to remember all the good times they shared with him.
Mesut Ozil and Arsenal had the potential to be a love story that ended with him departing the club as a bonafide legend but sadly, his story looks likely to end on a note of broken dreams and 'what ifs' and this is a major travesty.