Bobby Wagner is once again set to make his appearance with the Seattle Seahawks, dispelling reports that he might sign with the Los Angeles Rams. Undoubtedly, by having one of the greatest defenses on the team, Seahawks put themselves forward in the free-agent period, began just two weeks before.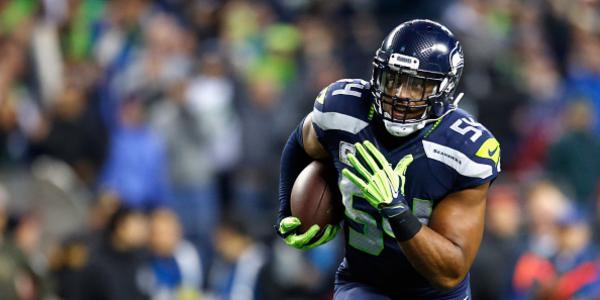 Early last month, there were whispers that the legendary LB, who had just been released by the Seahawks in march, may tie the knot with the LA Rams. In April of last year, the Rams signed Wagner to a five-year, $50 million contract and started every game for the Rams and recorded a career-high six sacks in addition to 140 tackles, two interceptions, and five passes defended.
Bobby Wagner is returning to his old home "Seattle Seahawks"
Wagner played with the Seattle Seahawks for 10 years before joining the Rams, as a result, the team's general manager and coach are aware of how terrific a find the 32-year-old would be for the squad that acquires him.
"Everybody knows how much respect we have for Bobby … He had a great season this last year. We'll continue to speak with him and stay in touch and see how this goes"John Schneider, general manager of the Seahawks, said.
Having started his NFL career with the Seahawks in 2012, the former Rams player is officially returning home to where he spent 10 seasons and was named first-team All-Pro honors six times in that span, additionally, led the Seahawks to a victory in Super Bowl XLVIII in the 2013 season.
Back where he belongs.#GoHawks x @Toyota pic.twitter.com/9P8VxduPSK

— Seattle Seahawks (@Seahawks) March 26, 2023
The Seahawks and the No.54 have reached an agreement on a one-year, $7 million contract, the team's official website reported on Saturday. Afterward, the team released a picture of Wagner signing his deal, and Wagz shared an Instagram post expressing his excitement.
View this post on Instagram
"Maaaan! Glad to be back in Seattle! It means a lot to be able to come back ! Let's get to work", the LB on Instagram.
Time will tell what Wagner has in store for a comeback and how he can support the team in attaining their stated aims. Despite his advancing years, all Seahawks supporters hope to once again witness the 6-footer's supremacy on the court.