Ranking top 5 best running backs of 2020
The running back of NFL is an ever evolving position in football, which is often considered as more physically demanding job in professional sports than any other. Although in today's football, all the rage is about quarterbacks, a fast and furious rush to the touchdown is all the difference that a team can make between winning and losing within seconds. To some, running back is the most important position in football after quarterbacks. It's an ideal mix of grit, speed, power and agility that makes a perfect running back. As mentioned earlier, this position evolved over time to a great extent that players of this position are no longer just downhill runners,  rather they are now the agile one, cunningly cutting through defense with explosive aggression and energy. Some might argue that the greatness of the legendary Sanders or Smith can't be matched anymore, but that doesn't necessarily mean that there aren't much talent in running back position these days, in fact, there are plenty. With that being said, let's look at Sportszon's top 5 list of best running backs of 2020.
#5.

Le'Veon Bell of Kansas City Chiefs
Although Bell's first season with New York Jets was somewhat disappointing, he broke out in the second one with a total of 2,200 combined yards, as well as making the Pro Bowl. But he missed several games both in 2015 and 2016 seasons, due to some injuries and drug related problems, but still put up some solid figures and got voted for the NFL Top 100 in both years. Le'Veon Bell had a league high of 321 carries for 1,291 yards in 2017, along with 85 catches for 655 yards which led to his career third Pro Bowl. Its yet to see how the new Chiefs running back performs in his new team.
#4.

Adrian Peterson of Detroit Lions
Starting at 2007, Adrian Peterson has had a fabulous career in the NFL. The Lions running back made the pro bowl in six seasons. Adrian, in only the second season of his career, had a 1,700 yard season, while he was 23. With a total of 100 plus touchdowns in his vast career, Adrian Peterson had a total of eight seasons of over 1,000 yards rushing. With a total of seven pro bowl nominations, Peterson is most definitely, one of the best running backs to ever set foot in the history of NFL. One of his best performances came in 2018 season, at the age of 33, when he made a rush for over 1,000 yards. 
#3.

Mark Ingram II of Baltimore Ravens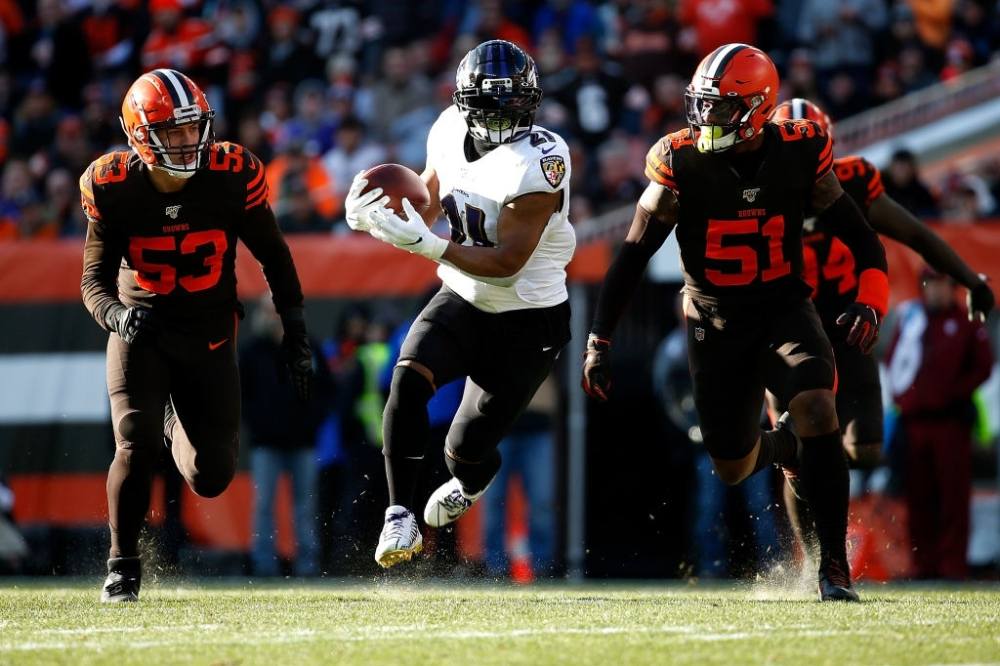 A franchise-record of no less than 15 touchdowns, that is how everybody remembers Mark Ingram II, the Ravens running back's debut season with Baltimore Ravens. Having Lamar Jackson as his quarterback certainly helped him a lot in his first year with the Ravens. But it was his hard work and smooth style that got him the fame.  Entering the NFL in 2011, Mark Ingram has earned a total of three Pro Bowl selections in 2014, 2017 and again in 2019. However, in 2018 he created some controversy when he was tested positive for taking performance enhancing drugs.
#2.

Ezekiel Elliott from Dallas Cowboys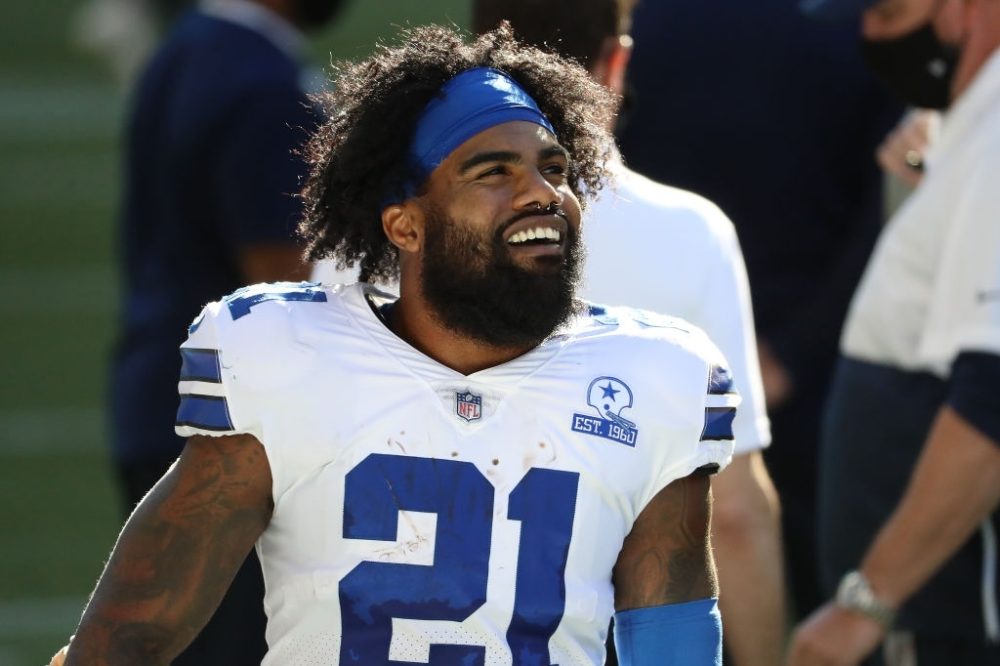 The Cowboys running back was drafted by the Cowboys in 2016, he was labeled as the most complete back entering the NFL since Adrian Peterson, also the most productive young running backs in the league. Just after his ninth game in the 2016 season, he attained the glory of being the second Cowboys rookie to rush 1,000 plus yards in a season.
In 2017, in his second season, he finished with 983 rushing yards as well as 7 rushing touchdowns. With a total of 1,434 rushing yards and six rusing touchdowns, Elliott finished his 2018 season in a fashionable way. To some, he is the best running back in football today, so much so that they consider 1,300 rushing yards a season a bad year for him,
#1.

Christian McCaffrey from Carolina Panthers
The Panthers running back, Christian McCaffrey, is among the very few running backs who has a records of 1,000 rushing as well as 1,000 receiving yards, that too, in the same season. Therefore, he is often considered as one of the best running backs of all time.
The NCCAA record for most all – purpose yards in a season is also under his belt, finishing with 3,864 all – purpose yards. McCaffrey's last season was just amazing. With a 1,387 rushing yards and more thatn 1,000 yards as a receiver, and finding the zone a total of 19 times, he is easily one of the best running backs of 2020, if not the best.
Christian McCaffrey has become the very model of a running back from modern era. Besides considering as one of the most versatile and durable running back, he is also the highest paid one.
The running back position is arguably the most impressive position to watch in NFL. They create dynamic play, shows tremendous agility and speed the moment they touch the ball.