Still no controversial headlines about Aaron and Jordan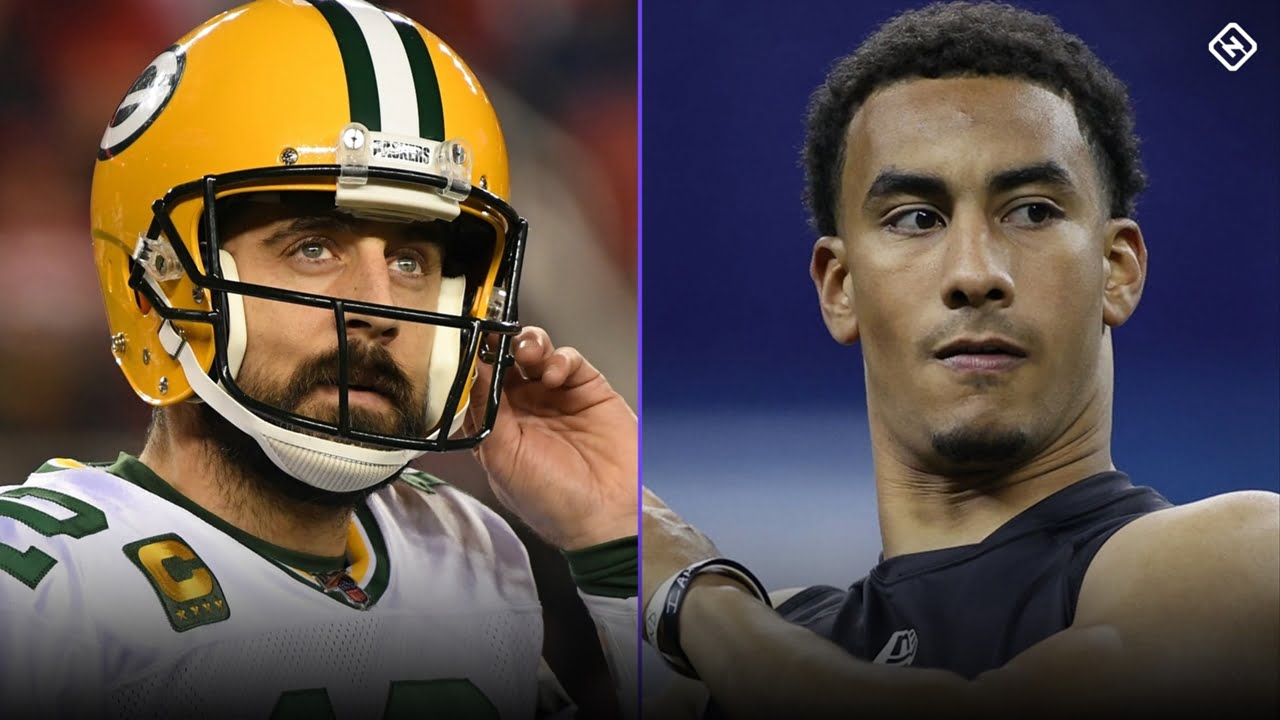 The Green Bay Packers players are back at training camp for a few days after a long shutdown due to COVID-19. The practice sessions and pre-games were halted as the virus was raging in the US. But since the players are back, the reporters are roaming around to capture a crispy conflict of Aaron Rodgers And Jordan Love but no controversial headlines about Aaron and Jordan.
However, so far Aaron Rodgers and Jordan Love have not given any scope of this by a shouting match or single physical altercation. The longtime star and rookie appear to be playing in sync together, both literally and metaphorically. 
The Packers ditched Rodgers thrice by drafting Love and yet he's celebrating his successes. Don't you all find it fishy?
As the initial shock of the Green Bay Packers selecting a quarterback in the first round of the 2020 NFL draft has worn off, the talk of Jordan Love taking over the offense from Aaron Rodgers has also calmed down. Previously there was a bad-buzz between these two about the draft and the media got a lot of controversies but how come no controversial headlines about Aaron and Jordan!?
Aaron Rodgers came aboard recently of Kyle Brandt's new podcast for The Ringer, "10 Questions with Kyle Brandt," and discussed the Packers' decision to draft Jordan Love. He was also asked how he thought he'd look in a Bears uniform.
Aaron Rodgers expands on the Jordan Love pick on @kylebrandt's new @spotify/@ringer pod. Check it out: pic.twitter.com/84hTnIX2YA

— Kevin Clark (@bykevinclark) July 28, 2020
The reply was, "Oh man, that's a tough thought right there, man" 
On the other hand, John said he's not thinking about the club's long-term plans at the position, either.
"I mean I haven't looked too much into it. Obviously, I hear my friends talk about it all the time and all that, but I don't look into it. It is what it is."- Jordan said to Fox 11.
Aside from not being able to meet and practice with his teammates because of the pandemic, Love has been spending his offseason the way most rookies do: studying the playbook as much as he can, lifting weights and attending virtual meetings.
Still, we are hopeful of grabbing some agitating news. We will keep monitoring this situation for the slightest sign that there is tension. If not, then very bad news for us!