Former UFC interim lightweight champion Dustin Poirier has once again clarified why his planned 2018 fight against Nate Diaz fell through. "The Diamond" thinks and believes wholeheartedly that Nate Diaz is not going to resign, taking on the MMA hour Monday night.
He was sure that it had always been Diaz's fault. However, Diaz has subsequently pushed the idea that Poirier chose to get surgery, which resulted in the cancellation of the UFC 230 fight. Diaz's statement was believed to be genuine at the time, since initial reports cited Poirier's ailment as the reason for the fight's cancellation.
Poirier explained his version of the story appearing on a recent episode of The MMA Hour, the two-time lightweight title challenger takes on the show airing his grievances against Diaz and the UFC.
According to Dustin Poirier, "What I feel in my heart is the guy is not going to resign right now. What I felt like they would've been going at this for a while. It seems and I know he wants to fight."
When asked by the host Ariel Helwani that if he is a little bit jerked around to fight Diaz?
Poirier said, "No, I'm not." "well they jerked me around with the 2018 thing. I'm gonna get my hip taken care of." He added.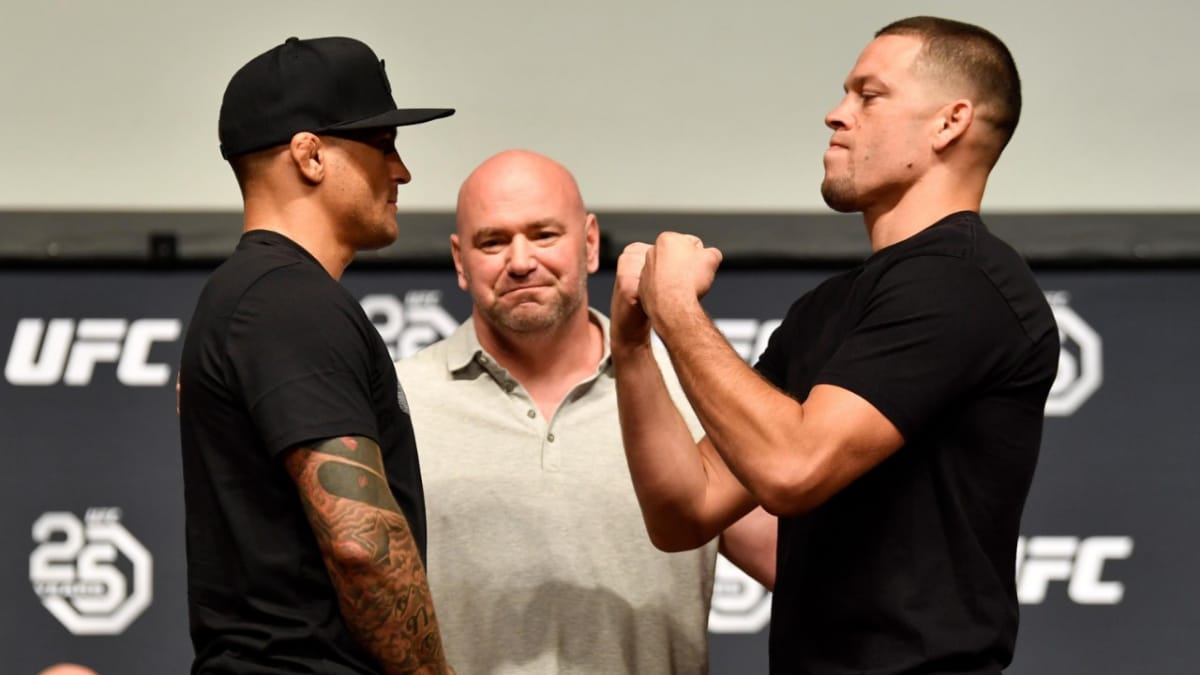 Poirier has been out of action since December 2021, a loss to Charles Oliveira. Following the defeat, he was quickly linked to a fight with fellow star Nate Diaz. Both men agreed to the fight multiple times on Twitter
Despite those agreements, the fight was never made. However, it's not due to an issue on Poirier's side of things. On The MMA Hour with Ariel Helwani, the 33 year old confirmed that he's signed to fight the Stockton Slugger three times. Two of those occasions came this year as well. He said:
"I said yes to them twice this year and I say yes to them now."