Shannon Sharpe recently criticized the Golden State Warriors for their disappointing performance against the Los Angeles Clippers, despite Stephen Curry scoring 50 points. In an episode of Undisputed, Sharpe pointed out that shooting 56% from the field on the road and still losing by eight points showed the Warriors' inability to get stops.
Sharpe went on to say that the Warriors are pretenders, not contenders. Losing their ninth consecutive road game is not a good sign for a championship team. Without home-court advantage, the Warriors' chances of making it past the first round of the playoffs look bleak if they cannot win on the road.
While Steph Curry and Klay Thompson perform well individually, Shannon Sharpe believes the team lacks defensive intensity like never before. He thinks the replacements brought in for the missing pieces from last year have yet to work out. Consequently, the Warriors are not the same team defensively, so they have struggled this season.
Sharpe's critique of the Warriors is based on their lack of defensive performance, which is not a new observation. The team has struggled with defensive consistency this season, and it has been one of their biggest weaknesses.. The team's inability to prevent opponents from scoring at will is a cause for concern, and the issue needs to be addressed before the playoffs.
The Warriors have a talented roster, but they must improve their defense to become true contenders. They have the potential to make a deep playoff run, but it will require a collective effort from the entire team. The front office may also need to make some strategic moves before the trade deadline to address the team's weaknesses. With the playoffs quickly approaching, the Warriors need to regroup and refocus to win a championship.
The Unmatched Dominance of the Splash Brothers: A Dynamic Duo in the NBA
The "Splash Brothers" is the nickname given to the Golden State Warriors backcourt duo of Stephen Curry and Klay Thompson. They are called so because of their amazing shooting ability from beyond the arc, often resulting in a "splash" sound as the ball goes through the net.
The two have been one of the most dominant and dynamic pairs in the NBA in recent years. They have led the Warriors to multiple NBA championships and have broken numerous records along the way. Their ability to hit shots from anywhere on the court makes them incredibly difficult to defend, and they are known for their clutch performances in high-pressure situations.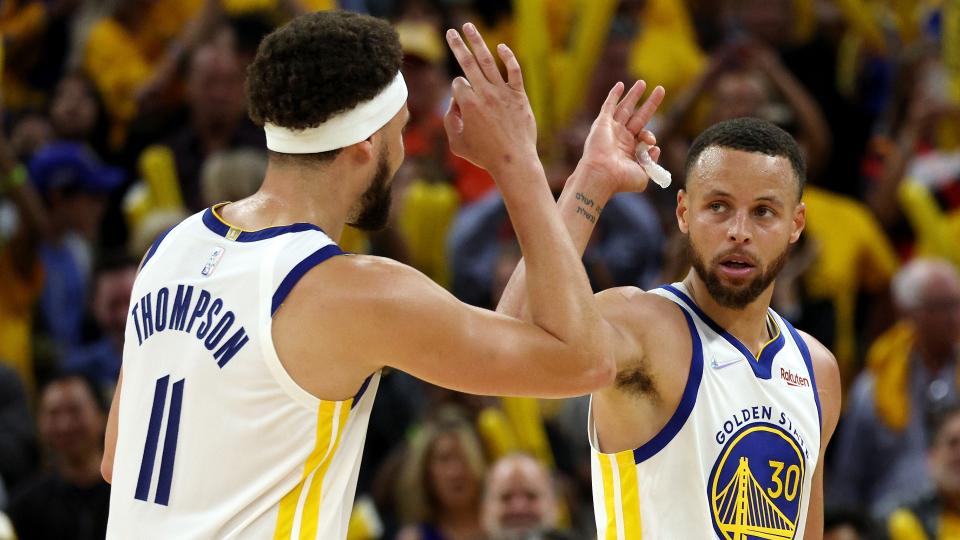 Despite both players suffering injuries in recent seasons, they remain one of the most dangerous duos in the league. With Curry's unmatched ball-handling skills, shooting range, and Thompson's quick release and tenacious defense, they form a formidable backcourt that can take over games. The Splash Brothers have become a fan favorite, and their presence on the court always guarantees excitement and entertainment.