After being released from AEW, speculations began circulating about CM Punk possibly returning to WWE. His close friends and family have confirmed that CM Punk attempted to return to WWE around the Royal Rumble last year, suggesting a battle with Kevin Owens at WrestleMania 38.
Fans wondered whether CM Punk would return to WWE now that Triple H was in charge of creative direction. Nick Aldis, general manager of SmackDown, was recently interviewed and shared his views on CM Punk's possible comeback. However, after the video went viral, Aldis expressed sorrow that the modified material contributed to misunderstandings.
Nick Aldis talks on CM Punk's WWE return
After the incident with Jack Perry backstage at All In PPV, CM Punk's contract was terminated by AEW. After AEW released CM Punk on September 2 due to the problem at AEW All In at Wembley Stadium, rumors of his return began circulating. Fans believe WWE is dropping hints about a Punk comeback as WWE has featured CM Punk prominently in recent months. USA Network also participated, providing a few clues of their own.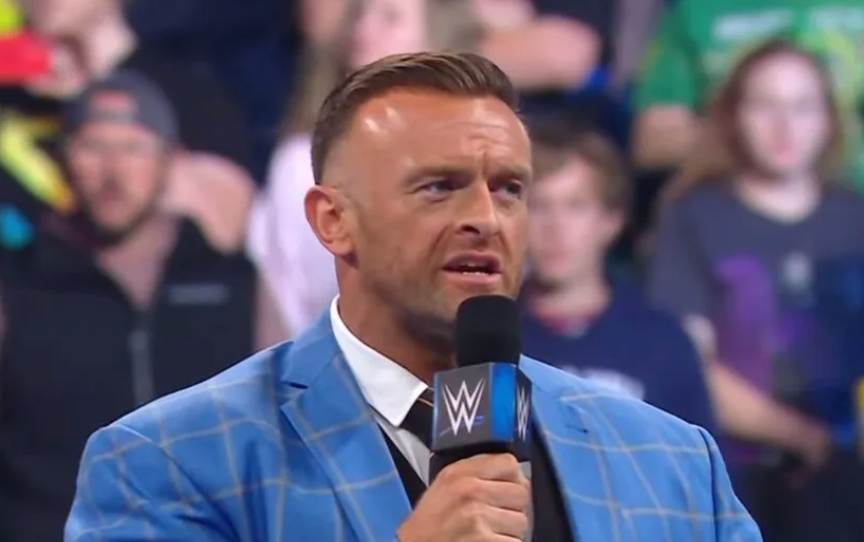 In an interview with Rob Butler from BBC Norfolk, Nick Aldis discussed the former AEW Champion. Aldis believes the 45-year-old's star power will help him return to WWE. While Aldis has a lot of respect for Punk, he doesn't always agree with his choices. He thinks it would be for everyone's benefit if Punk joined WWE.
Nick said, "There is a way. There is a way for him to compete in the WWE and I think that if it can be done it can be really good business for everybody. I will wait with bated breath like everyone else to see if it happens. If it does, I will be excited to be involved with it."
CM Punk teased WWE return on IG
Fans of wrestling have been paying attention to Punk since he left Tony Khan's group. A lot of people think he will show up at this year's WWE Survivor Series. There have been signs that CM Punk might come back after nine years. WWE has talked about him in promos and comments to make fans think he might do so. Punk is also teasing his fans and having fun with them.
On Twitter, WWE UK shared a picture of Sheamus dressed in a "punk" way. Punk added to the excitement a few days ago by sharing an Instagram workout video with the theme song from "Survivor Series" playing in the background. Fans of CM Punk were already looking forward to his return to WWE after his Instagram hint, and now WWE has added to the excitement.
Hints about CM Punk's return have been going around for a long time. Now, only WWE knows if he will come back or not. Share your opinion in the comments.