Miles Bridges, the Charlotte Hornets forward entered the NBA in 2018 when he was selected as the 12th overall pick by the Los Angeles Clippers. However, he was traded to the Hornets on draft night. Miles proved how good he really was in the year 2021.
However, he was sidelined when the Hornets received Gordan Hayward. Bridges improved his shooting efficiency and also demonstrated career highs in rebounds, assists, steals and blocks. Things were looking good for Bridges but now he is facing certain allegations that might ruin his career.
Miles Bridges believes fans perspectives will change with time
Miles Bridges' 30-day suspension for the accusations of domestic abuse he faces has already been served. In a statement released today, the Charlotte management has already stated where it stands on the issue.
The statement said, "We are comfortable with Miles returning to play based on our current understanding of the facts of the recent allegations and remain in contact with the NBA as that matter proceeds through the court process."
Some of Miles' teammates like PJ Washington and LaMelo Ball supported him saying that they are glad to have Miles back. The player admitted feeling anxious about his return to the court. "I feel a little bit of everything. Anxious, I would say anxious. Basketball is supposed to be my sanctuary. For me to be away from it for a year, it's been hard for me."
He also acknowledged that different people have different opinions about him and said he expected it to take some time for him to win back their trust "So I'm just gonna go out there and play. If I get us some more wins, people's perspective will change," he declared. Until then Bridges said that he will focus on what happens on the court. 
Details on Miles Bridges domestic violence case
Miles Bridges was taken into custody at the end of June 2022 on allegations of domestic abuse against Mychelle Johnson, his partner and the mother of his two children. Bridges choked Johnson, resulting in concussion, nasal bone fracture, rib contusions, multiple bruises, and strained neck muscle, per the medical report.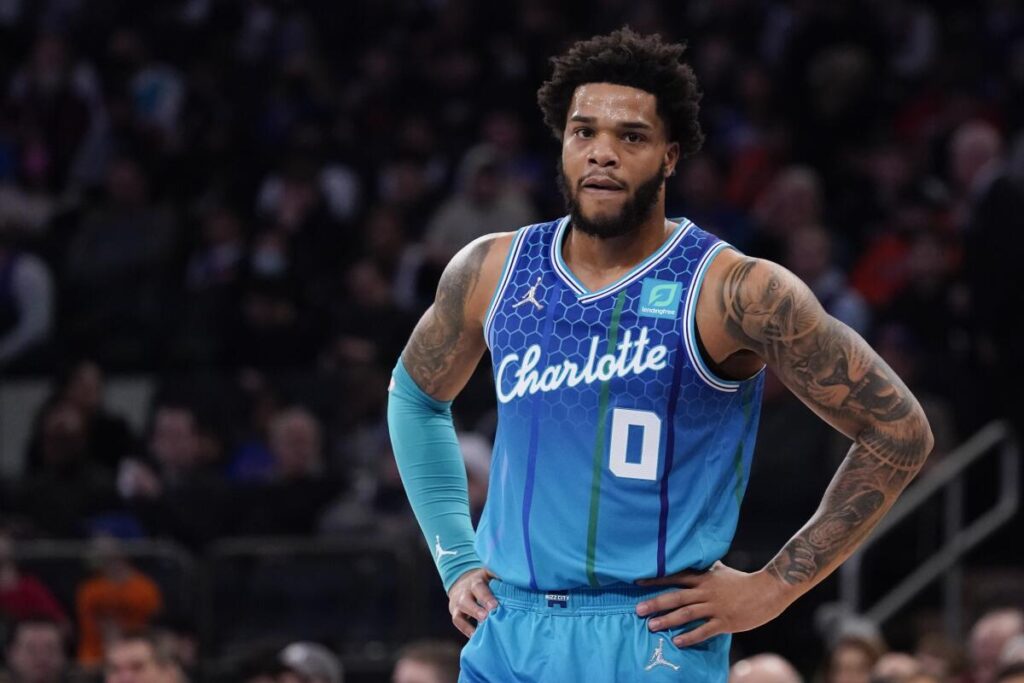 The athlete faced two counts of child abuse and one felony count of harming a child's parent in mid-July. Bridges entered a not guilty plea to each of the three charges. Due to the domestic abuse charge, he was placed on probation for three years.
The other two charges were dismissed. In October 2023, Bridges was charged with breaking both his probation and a restraining order after allegedly throwing billiard balls at Johnson's car, shattering the windshield earlier in the month. On October 13, the athlete turned himself in and was released on $1,000 bail.
What are your thoughts on Miles Bridges' domestic violence allegations? Feel free to share with us in the comments below.