Top 10 Greatest Center-Backs of all-time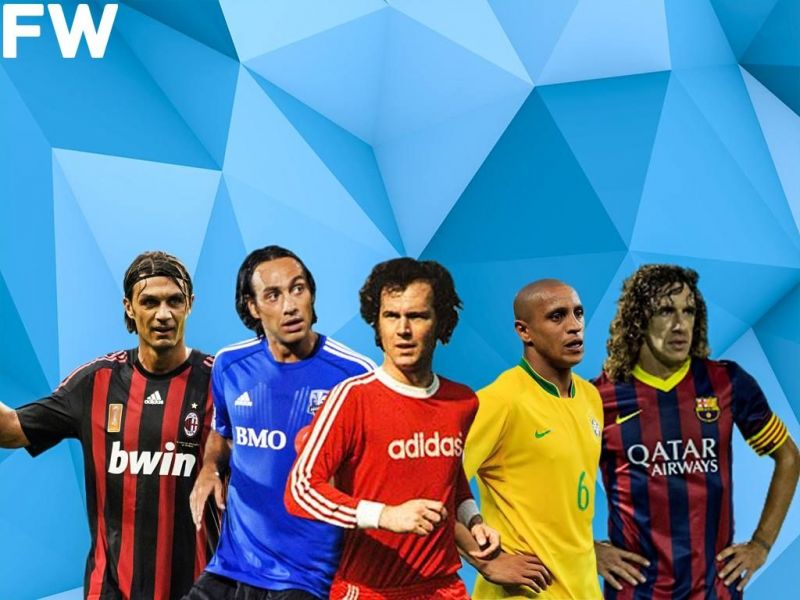 Just like Attackers and Midfielders, Center-Backs of all-time that have graced the field have played a very important role in shaping the game. We are looking at the Virgil Van Dijks or the Leonardo Bonuccis of times past, who have given our attackers and goalkeepers the needed cover and contributed their quotas to the other side of the pitch, notching up one or two goals or assists to help their team's cause.
Though that defense includes a lot of positions: full-backs, wing-backs, semi-side backs, center-backs, stoppers, sweepers, and a host of other roles. This piece is going to be looking exclusively at those who played in the center-back position and rose to stardom right from there. Here's a look at the Top 10 Greatest Center-Backs of all-time:
---
1. Franz Beckenbauer – The Best Among The Center-Backs of all-time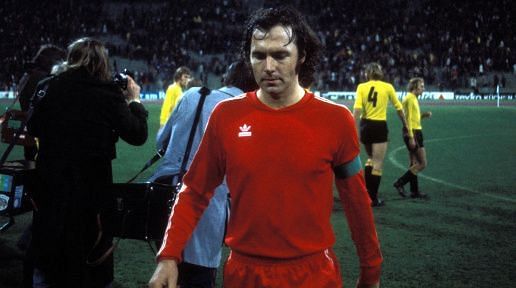 He is one of the most formidable players and probably the best among the Center-Backs of all time in the history of football and a living legend in the football world. He started his football career with Bayern in the Regionalliga Sud (the second level in Germany) on 6 June 1964. They won promotion to the newly formed Bundesliga in the 1964/65 season and won their first top-tier trophies of the German Cup and the Cup Winners' Cup in the 1966/67 season
In the 1968/69 season, under Beckenbauer's captaincy, the team won its first league title. They went on to win the league three times in a row from 1972 to 1974 and the European Cup Winners' Cup also three times in a row from 1974-76.
He joined York Cosmos and had a successful career with them too, winning the Soccer Bowl thrice (1977, 78, and 80). After his spell with Cosmos, he returned to Germany with Hamburger SV in 1980 and stayed there till 1982, winning the Bundesliga in 1982. He returned to Cosmos, where he retired in 1983.
During his career, he appeared 587 times in the club games and 103 times for the national team, scoring 83 goals at club level and 14 goals internationally. He also won 19 honors for club and country, including the world cup with Germany in 1990. His awards include two Ballon D'Ors, 4-time German Footballer of the year, Golden foot in 2010, FIFA Presidential Award, UEFA President's award, amongst others.
2. Paolo Maldini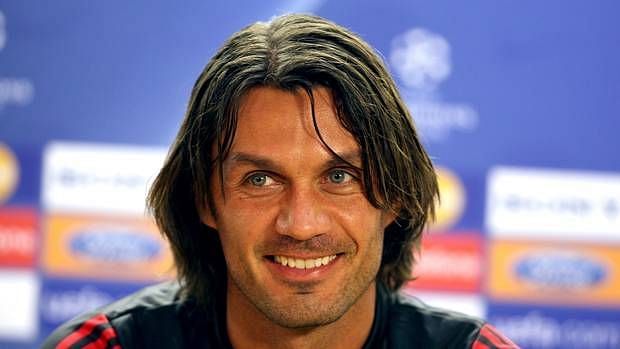 Nicknamed "Il Capitano", Maldini was considered one of the greatest players of all time. He holds the record for the most appearances in Serie A with 647 appearances. That was matched recently by Gianluigi Buffon, though.
Maldini as one of the most successful Center-Backs of all-time spent his entire football career, spanning 25 years at AC Milan in the Serie A. He won 25 trophies with Milan, which include 5 UEFA Champions League trophies, 7 Serie A titles, one Copa Italia, 5 Supercoppa Italiana, 5 European Super Cups, two Intercontinental Cups, and one FIFA Club World Cup.
He currently holds the record for the most appearances in all competition for AC Milan, with 902 appearances to his name. Also, the record holder for the Most European competition appearances with 168, and the fastest goal scored in a UEFA Champions League/European Cup final history in 2005.
3. Bobby Moore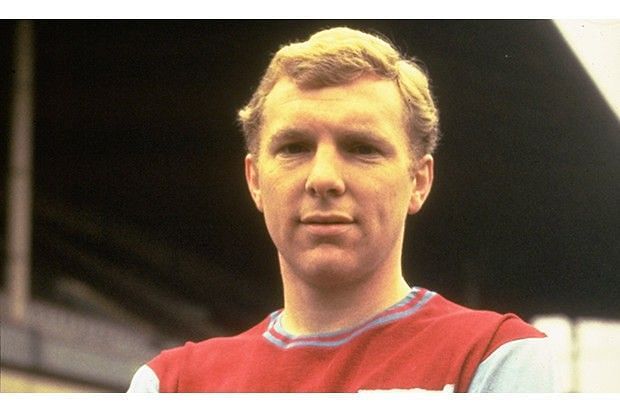 He was an English professional football player and one of the best Center-Backs of all-time. He captained England to the 1966 FIFA World Cup and Pele, the greatest footballer ever said that Moore was the greatest defender he ever played against.
Moore is West Ham's greatest footballer ever, playing over 600 games for the club and staying there for 16 seasons. He was made the captain of England in 1964, and he lifted the World Cup trophy with the national team in 1966. He was previously England's most appearance record holder with 108 caps before David Beckham broke the record in 2009.
He was the first footballer to win the BBC Personality of the year award and was the only one until after 24 years. He died on 24 February 1993, after a prolonged fight with different types of cancer. In August 2008, West Ham United officially retired his number 6 shirt, 15 years after his death.
4. Franco Baresi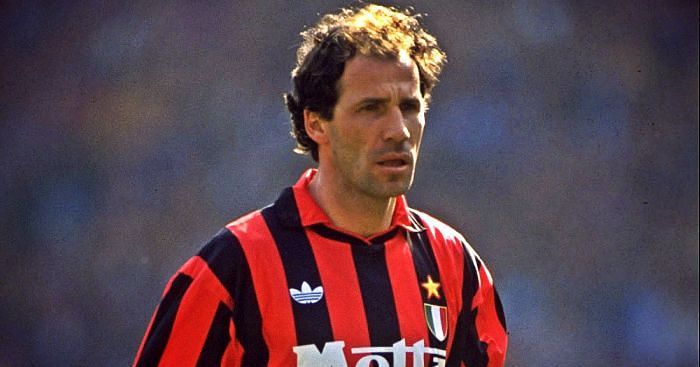 He made his AC Milan debut on 23 April 1978 and he went on to spend his entire career at San Siro. He is known as one of the greatest defenders of all time and ranked 19th on the 100 greatest players of the 20th century.
He played a total of 719 matches with Milan and scored 33 goals. He won 17 trophies with Milan, which includes three UEFA Champions League trophies, six Serie A titles, four Supercoppa Italiana, two European Super Cups, and two Intercontinental Cups.
He was previously nicknamed "Piscinin", Milanese for "little one", but with time, considering his skills and success, the nickname was changed to "Kaiser Franz", about Franz Beckenbauer. In 1999, he was voted as Milan's Player of the Century. Following his retirement in 1997, his number 6 shirt was retired by Milan.
5. Daniel Passarella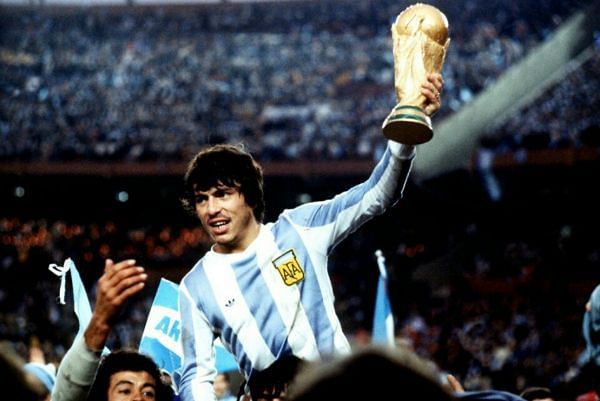 Considered one of the greatest defenders of all time, Passarella was also known to have a strange eye for goals. His 182 goals in 556 matches was a record highest for a defender before being broken by Ronald Koeman.
He began his sojourn on the football pitch at Sarmiento of Junin, Buenos Aires province. From there, he joined River Plate, where he became one of the best Argentinian defenders of his time, which earned him a call – up to the national team.
In 1982, he joined Fiorentina in Italy, where he scored a goal record for a defender (11). This record was broken by Marco Materazzi in 2001. In 1986, he joined Internazionale, where he ended his Italian football career before returning to River Plate, where he stayed till his retirement.
He has a lot of nicknames, which include "El Gran Capitan", which means the great captain "El Kaiser", about in reference to Franz Beckenbauer, and "El Caudillo", which means the chief. He was a member of the Argentina team the won the World Cup in 1978 and 1986, and he won the Argentina Footballer of the year award in 1976.
6. Gaetano Scirea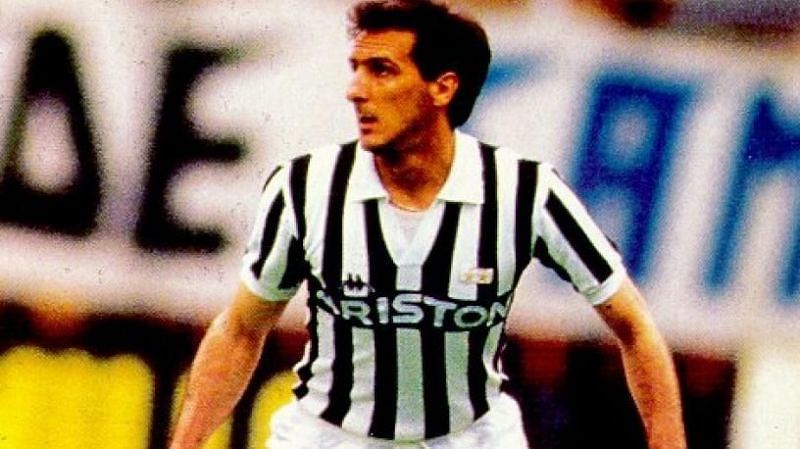 ​
Scirea is one of five players to have won all international trophies recognized by UEFA and FIFA in European football history. The other four being Antonio Cabrini, Sergio Brio, Stefano Tacconi, and Danny Blind. He was also one of nine players to win all the three major UEFA football competitions.
Scirea made his Serie A debut with Atalanta on September 24, 1972, where he played for two seasons before moving to Juventus. He achieved the feat of winning all UEFA club and domestic competitions with Juventus.
He made 397 appearances in Serie A and scored 24 goals. He won 14 trophies, which included 7 Serie A titles, 2 Italian Cups, 1 UEFA Cup, 1 Cup Winners' Cup, 1 European Cup, 1 UEFA Super Cup, and 1 Intercontinental Cup.
7. Fabio Cannavaro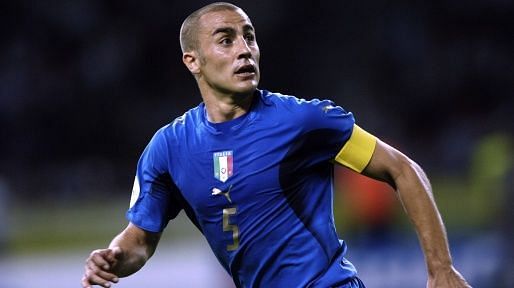 Cannavaro,one of the best Center-Backs of all-time, began his playing sojourn at the age of 11 for the Junior team of SSC Napoli. He began his life in football as a ball – boy, before being called up into the team, where he played as a midfielder before the team's youth coach switched him over to the role of center – back.
He got his Serie A debut on March 7, 1993. He played for two years in Napoli before financial crisis forced them to sell him to Parma AC. At Parma, he won two Italian Cups, the Union of European Football Association Cup, and the Italian Super Cup. He was made club captain in Parma in 2001.
In 2002, he joined Inter Milan. He spent two seasons there before going on to join Juventus. After Juve was relegated in 2006 following a match-fixing scandal, Cannavaro decided to join Real Madrid where he won back – to back La Liga titles in 2006/07 and 07/08. He was also named the 2006 FIFA World Player of the year, also winning the 2006 Ballon d'Or.
In 2009, he returned to Juve on a one – year contract. At the end of the contract in 2010, he joined Al – Ahli in Dubai, UAE, where he retired from professional football in 2011.
8. Elias Figueroa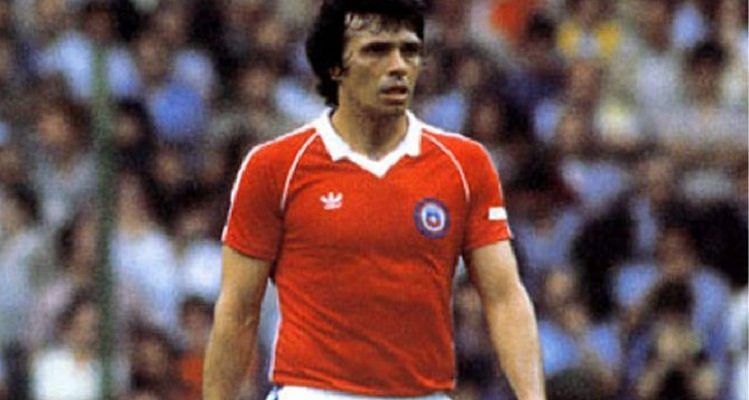 Figueroa,one of the best Centre-Backs of all-time, began his professional football career in 1963, playing for Santiago Wanderers in the Chilean Professional Football League. Due to his strong performances, he was bought by Penarol in the Uruguayan League. He won the Uruguayan Championship with Penarol in 1967, 68 and 69.
In 1972, he moved to Internacionale de Porto Alegre in the Brazilian League. He won the Brazilian championship in 1975 and 76, and five Campeonato Gaucho Championships. He also won the Brazilian league-best central defender in 1973, 74, 75 and 76, and also the Brazilian league player of the year in 1975 and 76.
After his successful stint in Brazil, he returned to Chile with Palestino in 1977, where he won the Chilean National Championship in 1977 and 78. In 1981, he transferred to Fort Lauderdale Strikers in the North American Soccer League. Later in the year, he returned to Chile, this time, with Colo-Colo in Santiago, where he ended his career as one of the Center-Backs of all-time.
9. Jose Santamaria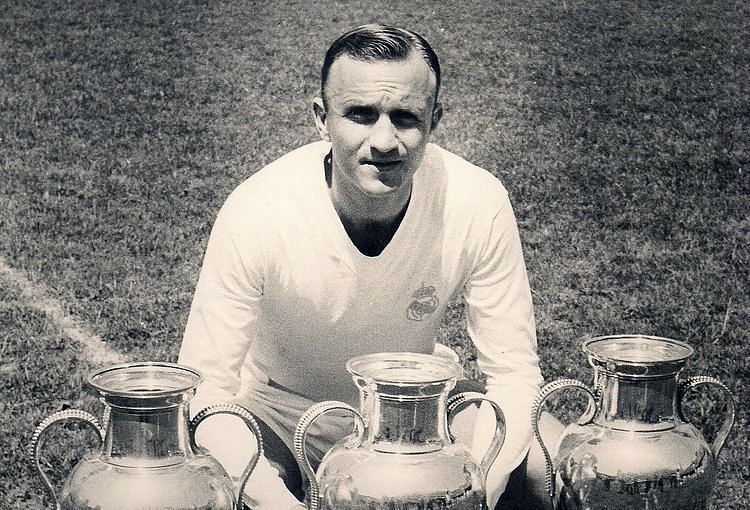 One of the greatest defenders to ever step on the soccer pitch, the list continues with the mentioning of this man. Santamaria began his football career with Club Nacional de Football in Uruguay, winning five Uruguayan national championships.
He moved to Real Madrid in 1957, at the age of 28, where he stayed until his retirement in 1966. He won 12 trophies with Madrid, which include six La Liga titles, four European Cups (with three back – to – back cups from 1958 to 1960), 1 Copa Del Rey, and 1 Intercontinental Cup.
He is one of a very few players to play for two national teams – as he played early on in his career for Uruguay before later playing for Spain. He was able to attain legendary status with both national teams and also had a very decorated club career.
10. Ronald Koeman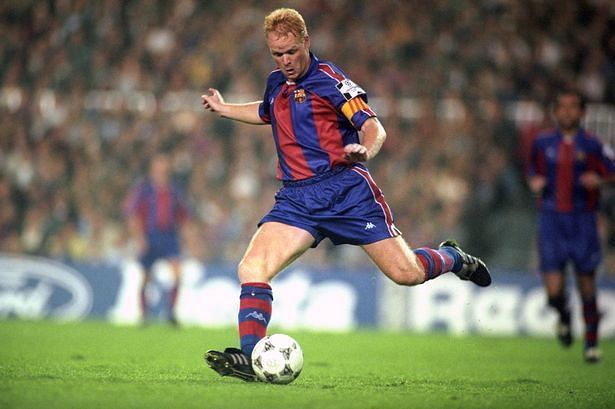 It is not often that a defender is known for his goal-scoring exploits, but it is not the same with Koeman. His 193 goals in 533 matches is a record goal scored by a defender and can put a lot of strikers to shame even in the current era.
He started his football career with FC Groningen in the Netherlands National League in 1980. His strong defensive duties with Groningen saw him transferred to Ajax, the most successful team in the Netherlands, where he won the Eredivisie title in 1985.
After three years at Ajax, he went on to join their fierce rival PSV, where he won three consecutive Eredivisie titles from 1987 to 1989. He also won the European Cup in 1988. In 1989, Koeman moved to Barcelona, where he won the La Liga title in four consecutive years from 1991 to 1994, and the European Cup in 1992.
After six years in Barcelona, he returned to the Netherlands with Feyenoord in 1995, where he ended his career after two seasons. He tops our list of the greatest Center-Backs of all-time.