UFC 278: Kamaru Usman vs Leon Edwards 2 Purse, Payouts, Salaries: How Much Will the Fighters Make?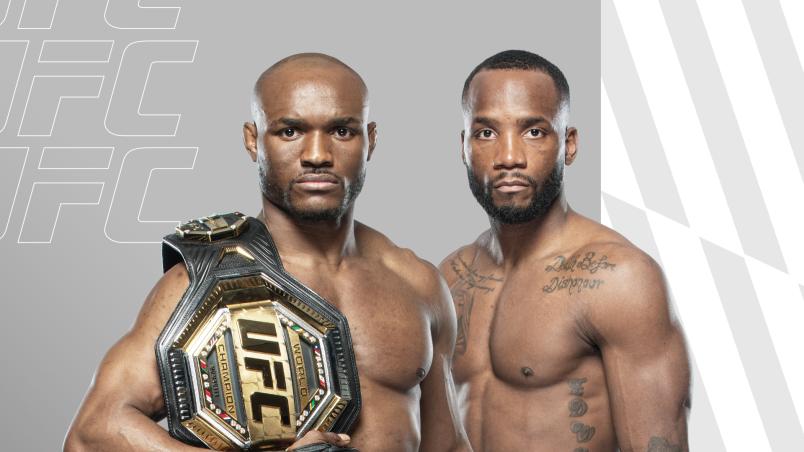 The MMA officials have already scheduled another PPV event with UFC 278 planned to take place on August 20 in Salt Lake City, Utah. Fans still can't get over the amazing feeling of UFC 275. This will be the ninth PPV event of 2022. The main event of the UFC 278 Fight Card will feature Welterweight Champion Kamaru Usman vs. Leon Edwards, with the title on the line.
These two competitors will square off in the octagon for the second time. Edwards has been requesting this matchup for a while, and he will soon get his wish as he seeks to exact justice and win UFC gold for the first time. But it won't be simple by any means. Usman, who is presently ranked first in the pound-for-pound rankings, has yet to lose a fight inside the UFC octagon.
2015 saw the two combatants' initial encounter. Usman defeated the Brit by decision, and he has since amassed one of the longest winning streaks in UFC history. He finally won the Welterweight title, which he has since successfully defended five times.
Since that loss, Edwards has been on an excellent run personally. He has nine victories under his belt, and his standout efforts have at long last earned him the desired opportunity for success.
Kamaru Usman vs Leon Edwards 2 Purse, Payouts, Salaries
Although the UFC maintains tight privacy on athlete salaries, we can still estimate each fighter's earnings based on their prior matches, our UFC insider data, numerous news outlets, authors, and Nevada State Athletic Commission data. Without further ado, let's deep dive into the fight purse, payouts of Kamaru Usman and Leon Edwards.
How much will Kamaru Usman make at UFC 278?
Kamaru Usman, the dominant force in the UFC, went on to mark his MMA Debut back in 2012 and did not take much time to snatch the lime light as he made his UFC debut back in 2015. Kamaru has this mentality of being the best of the bests, so he fights passionately and the reward is instant. He captured a role in the upcoming movie of Mavel Studios, Black Panther: Wakanda Forever. Seems like his popularity and riches sored high above already.
Kamaru made his UFC Debut on UFC on Fox: dos Anjos vs Cerrone 2 event where he surprisingly was up against the same opponent he is going to face at UFC 278. The Nigerian-American professional made a total of $26,500. Considering it was his first match at UFC octagon officially it was rather impressive. Kamaru had to never look back again and started earning a lot. Last year, at UFC 268 he squared off Colby Covington making a jaw dropping total of $1,892,000. This time the highly anticipated UFC Welterweight Title Bout will definitely bless the Nigerian Nightmare, Kamaru Usman, with an opportunity to amass a whooping $2m at UFC 278
How much will Leon Edwards make at UFC 278?
Leon Edwards started his UFC debut with a loss to Claudio Silva back in 2014, a year earlier to Kamaru Usman on UFC Fight Night: Shogun vs Saint Preux, where he made a total of $18,000. In his last few fights, he started earning quite a handsome amount turning his earning figure up to more than 6 digits. His last fight with Nate Diaz incured a total of $231,000.
It is a big match coming up for Leon and it is safe to say that this time the earnings will go up more than at least $500,000 at UFC 278. This might appear unbelievable but consider this is the biggest fight for both of them. UFC 278 is branded as UFC 278: Usman vs. Edwards 2 which leaves no space for the critics to debate on the importance of the fight. This fight will surely achieve a lot of traction from the UFC fans all across the globe resulting incredible earning opportunities for both the fighters.
Though UFC never reveals it's fighters earning information and maintains tight secrecy but, it is still easy for our highly trained team of experts to find out what's going on inside.