UFC 290 is set to feature an intriguing matchup between Dricus du Plessis and Robert Whittaker, a former middleweight champion. Israel Adesanya, the current champion, and lightweight fighter Dan Hooker recently engaged in a discussion regarding the 185lb division.
Sharing their analyses and predictions for the upcoming contest. Notably, "The Last Stylebender" made a bold prediction regarding the outcome of the middleweight fight.
The next contender for Adesanya's title hinges on the result of the du Plessis versus Robert bout. The Nigerian-born Kiwi fighter seems to be closely monitoring the outcome as UFC 290 approaches.
In the eyes of "The Last Stylebender," Whittaker is expected to be favored by the majority of people heading into the fight. This sentiment is largely due to Robert's past championship victories, which have solidified his reputation as a formidable fighter.
Israel Adesanya justifies backing Dricus DuPlessis
Israel expressed his belief that Dricus employs questionable tactics in his fights. But acknowledges that they have been effective thus far, as du Plessis remains undefeated in the UFC. Adesanya expressed his hope for Dricus to emerge victorious at UFC 290 in some manner.
"Dricus Fights ugly, but he always finds a way to win… I really pray that he gets it done against Rob because I think it's one for the history books," he said.
In a surprising turn of events, Adesanya expressed his unexpected support for the South African fighter known as "Stillknocks" during the weekend. Adesanya's decision likely stemmed from a previous dispute between the two regarding the definition of a "real African."
Adesanya made it clear that he intends to address and confront "Stillknocks" for his controversial remarks, holding him accountable for his statements.
Who will fight Adesanya next?
By mid-April, Israel had emerged victorious against pretty much all the fighters ranked within the top five of the middleweight division, as well as several others in the top 15.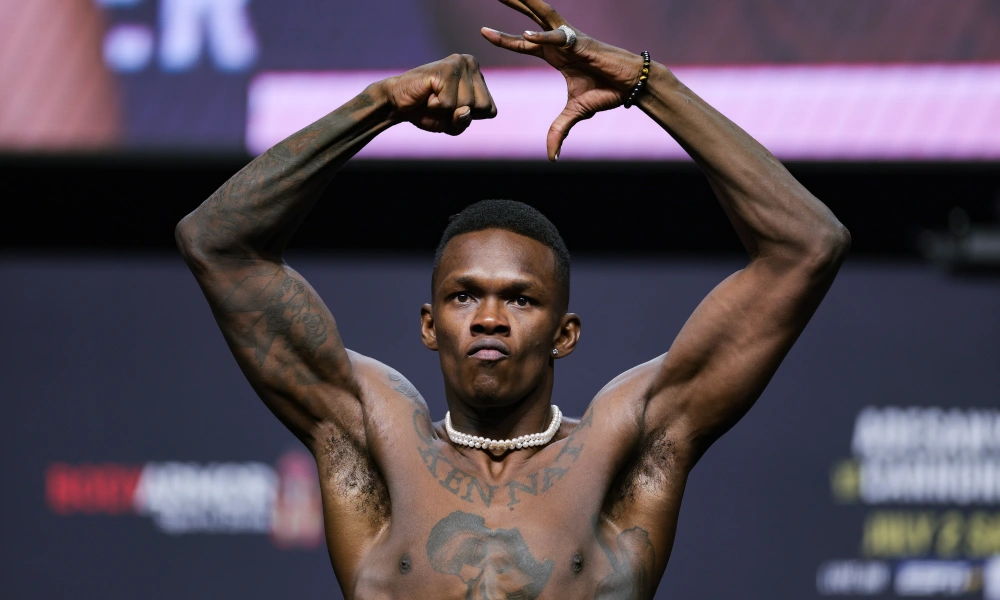 Speculation suggests that Dricus, ranked sixth, is a strong contender for Adesanya's next fight. However, it appears that du Plessis will probably need to secure at least one more victory before earning the opportunity to face 'The Last Stylerbender'.
Meanwhile, Khamzat Chimaev, a highly regarded fighter from Chechnya, has made the move up to the middleweight division. He is expected to take on the former champion Kamaru Usman.
If Chimaev delivers a dominant performance and secures a high-profile win in this division. It could potentially grant him a shot at the title. There is considerable hype surrounding Chimaev and his abilities.
Given Khamzat's dominance as a grappler, he might be considered a slight favorite against Adesanya. Styles often play a crucial role in fights, and Chimaev possesses the skills that could potentially lead him to victory and the championship belt.
However, the timing may prove to be awkward for Israel if he intends to fight during the summer or early fall. Neither Chimaev nor du Plessis would probably be ready for a title shot until late 2023 or early 2024, delaying Adesanya's potential matchups with these contenders.
What are your thoughts regarding the current state of the middleweight division? Let us know in the comment section below.