Joe Rogan has been one of the main UFC commentators since 1997 even before it was bought by Dana White. From his looks one might mistake Joe for a fat UFC commentator who sits all day on his couch.
On the contrary, Joe is a master is Brazilian jiu-jitsu and Taekwondo, and has blackbelts in both the combat sports. Recently he was forced to display his skills against stand-up comedian Shane Gillis of Saturday night live.
Joe Rogan and Shane Gillis get into a brawl
On the yesterday's episode of Andrew Schulz's podcast "Flagrant," Gillis revealed that, last week, he challenged Rogan to a drunken brawl, introducing the story with a telling, "Whoops!"
"He ripped my shoulder off, I was hammered, so I was like, You can't tap me dude. Jiu Jitsu's gay. I kept f*cking with him." Gillis said to Rogan.
Gillis revealed that he was hammered and kept on taunting Joe Rogan that he cannot tap Gillis. Gillis continued to tease Joe by saying jiu-jitsu is gay.
What followed was Joe making Gillis tap out eight times within eight minutes which is a normal reaction considering the determination and respect Joe Rogan holds for his beloved sport. The height difference between Joe Rogan and Shane Gillis is relatively large. Rogan is 5 feet 7 inches tall whereas Gillis is 6 feet 2 inches. This height difference shouldn't make it easy for Rogan to make Gillis tap out, but Joe Rogan is built different.
Gillis, regretting his decision said, "He tapped me like eight times, dude. He just kept going." Gillis's situation was worsened by the presence of another comedian in the room Ari Shaffir. He is the one who taunted Joe Rogan to fight Shane by asking Shane Gillis to stand up. Shaffir claimed that Shane was much stronger than Joe Rogan to which Rogan replied "No, he isn't."
Joe Rogan's fighting accolades
Joe Rogan may seem like a person with no fighting skills or that the UFC commentator doesn't lift weights but looks can be deceiving.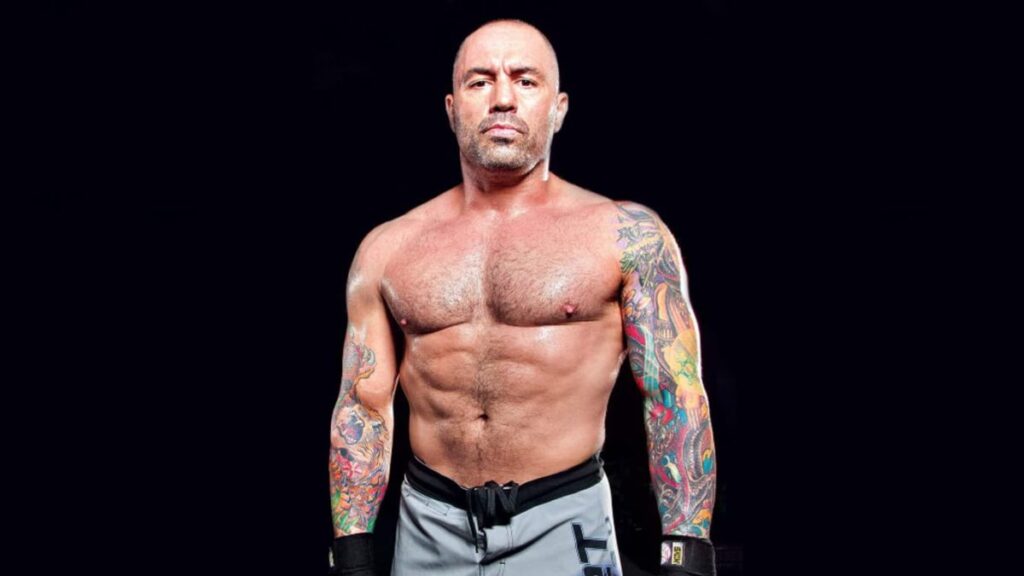 Joe Rogan's MMA record is 0-0 as the UFC commentator and podcast host has never officially fought in Mixed Martial arts. However, he was a full contact 4-time Taekwondo state champion, and also competed in kickboxing with a 2-1 amateur record.
Rogan retired from kickboxing at the age of 21 after he started suffering frequent headaches and injuries from practicing the combat sport. Rogan also has a black belt in Brazilian jiu-jitsu and has trained in the martial art since 1996.
Joe Rogan may have retired from kickboxing, but he follows the sport as well as Brazilian jiu jitsu till date.
What do you think of Joe Rogan's fighting career? Share with us in the comments.