Dana White, the American business tycoon, is currently serving as president of the Ultimate Fighting Championship (UFC). He is considered one of the finest negotiators in combat sports. Recently, in a conversation with UFC fighter Paddy Pimblett, Dana White revealed who he considered the top 3 scariest fighters at the UFC.
#1. Derrick Lewis
Derrick Lewis, the former UFC heavyweight champion, is White's first choice. Lewis has the most knockouts in the UFC.
"Always when you're fucking around with the heavyweights, like Derrick Lewis. When Derrick Lewis comes to a stare down, the only thing that makes him even a little bit not scary is that he actually has a sense of humor. He's funny sometimes. But God forbid you get in there with Derrick Lewis, and he doesn't like the other fighter. I was in between him and another guy one time at the faceoff, and I started trying to stop him. I might as well not fucking be there"
#2. Jon Jones
Jon Jones has a stellar UFC run of 26 wins and has been a dominant fighter, but he has been out of the Octagon since February 2020 and is expected to return in the first quarter of 2023. He is the second pick for Dana White.
"Jon Jones is one of those guys too. Jon Jones is a freak of nature."
#3. Alex Pereira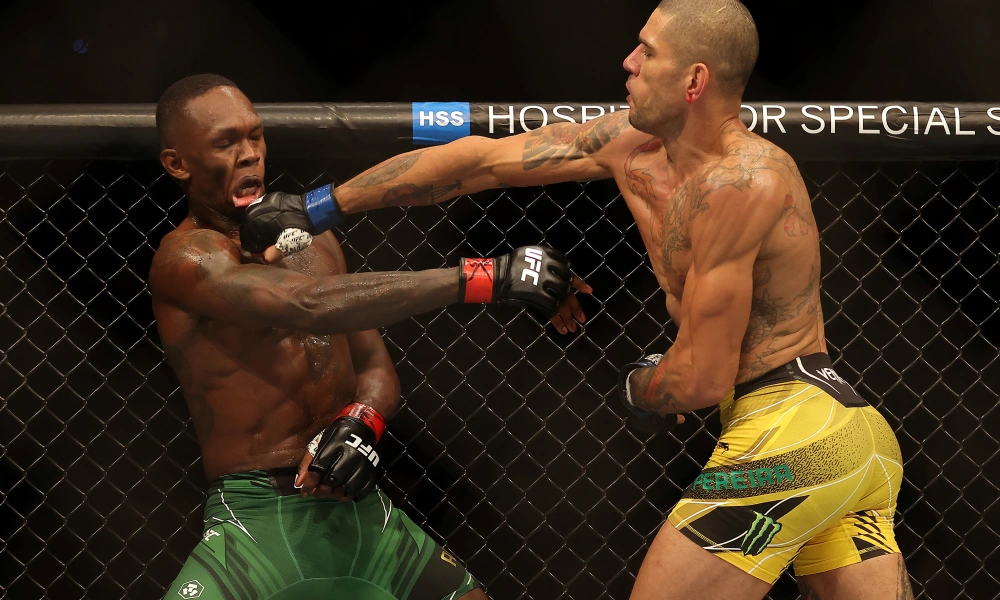 Coming off a victory against Israel Adesanya that earned him the UFC middleweight title, Alex Pereira is currently in beast mode. Though he has participated in only eight professional MMA events, he has had a huge impact on the game. This Brazilian is considered the scariest fighter right now in the UFC by Dana White.
"One of the scariest guys and intimidating dudes right now is [Alex] Pereira. When you look at the guy, he looks like a stone-cold fucking killer. Off the top of my head, those are the three that come to mind."