Paddy Pimblett insults Rodrigo Vargas, names his best opponent inside the octagon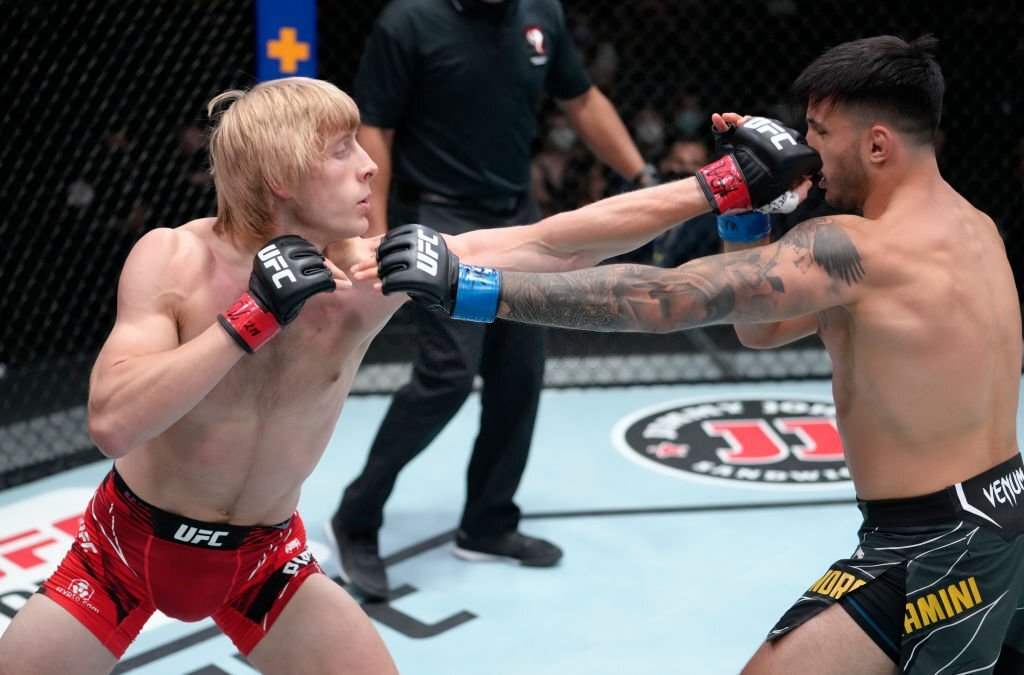 Paddy Pimblett is an English professional MMA artist who currently competes in the lightweight division at the UFC. Since becoming a professional in 2012, this 27-year-old has appeared in 22 MMA events, out of which he has secured 19 victories.
But it appears Pimblett is not happy with the UFC, as he believes the association is not taking him seriously. Baddy is pissed off about these issues with the UFC, although he has been fighting for them for more than a year now.
"They're [UFC] not [taking me seriously]. It's cheeky. People still aren't taking me for real. No one respects me, and it does piss me off. But I've just got to get on with that. People just don't respect the come up."
However, Pimblett is set for his UFC PPV event debut against Jared Gordon at the co-main event of UFC 282 on December 10, 2022, at the T-Mobile Arena in Paradise, Nevada. But this time, he wants to win convincingly to prove his worth to the UFC.
"This is going to be my breakout performance. People are going to see the improvements that I've made over the last 15 months since I signed with the UFC. You're going to see."
All respect heading into Saturday!

Paddy the Baddy vs @JFlashGordonMMA in our #UFC282 co-main!

10pmET / 7pmPT on @ESPNPlus PPV 📺📱 pic.twitter.com/NzIBapnYtT

— UFC (@ufc) December 9, 2022
In the media day event of UFC 282, the English fighter named Luigi Vendramini as his toughest opponent to date while saying that he added Rodrigo Vargas wasn't the best opponent for him.
"Every one of my past opponents, people will be like, 'He's not good, he's not good. I personally think my best opponent was my debut, Luigi Vendramini. He gets a bad rap. The only fights that he lost; he lost a majority decision to Fares Ziam. He lost his debut at welterweight, and then I beat him, but that's me. People say because he got cut. Yeah, [Rodrigo] Vargas wasn't the best, he wasn't."
Pimblett is currently in really good shape, and with 5 fights winning streak, he is considered the favorite for the fight at UFC 282.