Dr. Pimple Popper, a popular TLC reality show, premiered its ninth season on April 5, 2023. The show follows dermatologist Dr. Sandra Lee as she tackles intricate skin conditions and provides viewers with information on how to resolve them. The latest episode of the show is available on various streaming platforms, including DirecTV Stream, Philo, fuboTV, Discovery+, Sling, Vidgo, Hulu + Live TV, and YouTube TV. With the premiere of th­e new season, advertisements for the show have been popping up everywhere, from TV screens to billboards, game shows and even in NBA Playoffs.
NBA Playoffs Viewers Divided Over Dr. Pimple Popper Advertisement
On Sunday the Hawks lost to Celtics by 112-99 and the New York Knicks beat Cleveland by 101-97. The kings handed an unexpected defeat to the warriors by beating them 126-123. Along with those matches, during TNT's playoff game late on Sunday night the Sacramento Kings played the Golden State Warriors, a new advertisement for the show aired, featuring Dr. Sandra Lee popping large pimples on camera. This surprised and annoyed many fans, who took to social media to share their reactions.
every time TNT runs a Dr. Pimple Popper ad pic.twitter.com/pzJDnoFMyl

— sean yoo (@SeanYoo) April 17, 2023
Some viewers found the commercial entertaining, while others were disgusted by the graphic content. Many took to Twitter to share their thoughts, with one user calling the ad "immensely entertaining."
.@television Hey… fucking stop it with the Dr. Pimple Popper commercials. Fucking stop it.

— ian karmel (@IanKarmel) April 17, 2023
"I will sue you for showing that Dr. Pimple Popper commercial while I was eating!" tweeted one fan, while another added, "Can we stop showing the "Dr Pimple Popper" commercial please. I'm going to throw up."
Every time that Dr Pimple Popper commercial is played during the NBA playoffs pic.twitter.com/8k7gRTZety

— Justin Spears (@JustinESports) April 17, 2023
"The unified rage against Dr. Pimple Popper is immensely entertaining," tweeted one viewer, while another joked, "It's wild that Dr. Pimple Popper got more playing time than Thomas Bryant tonight."
Dr. Pimple Popper commercials when I'm just trying to watch some basketball pic.twitter.com/TWItZ7knJE

— Kam (@KThaKid) April 17, 2023
Despite the mixed reactions, the commercial has generated buzz for the show, and it remains a hit with fans of the genre. With its unique premise and informative approach to dermatological issues, Dr. Pimple Popper has become a fan favorite, and its latest season promises to deliver more of the same.
In conclusion, the recent Dr. Pimple Popper advertisement that aired during the NBA playoffs has sparked a range of reactions from viewers. While some found it entertaining, others were disgusted by the graphic content. Regardless, the show remains popular among fans, and its latest season is sure to be a hit.
Unveiling the Truth Behind TLC's Dr. Pimple Popper: A Reality Series Featuring Dermatologist Sandra Lee
TLC has been advertising its upcoming episode of Dr. Pimple Popper, which follows dermatologist Sandra Lee as she removes large cysts and growths from patients. The show has been airing on TLC since 2018, and aims to help patients "reclaim their lives."
Although the show may seem lighthearted with episode titles such as "Holy Cyst?!" and "Cyst Over Troubled Water," the growths that Lee removes can be life-altering for patients.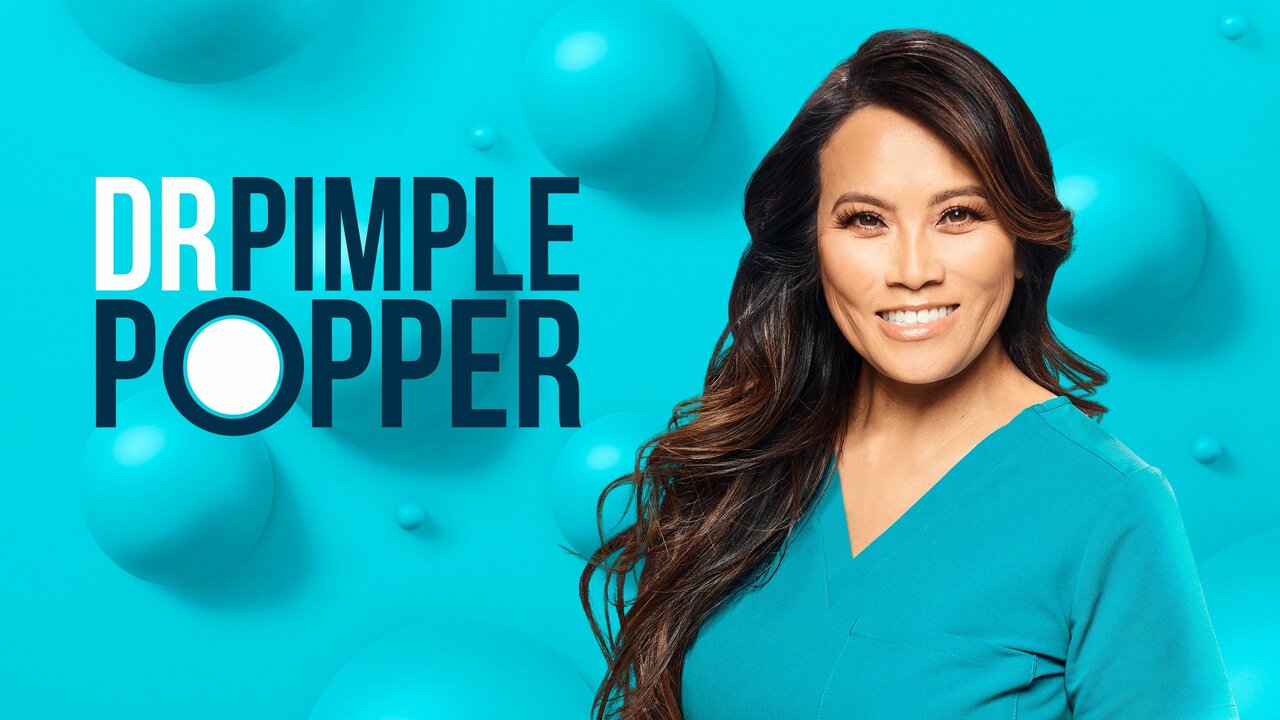 Sandra Lee, known as Dr. Pimple Popper, is a real doctor with all the credentials one would expect from a dermatologist. She graduated from the Drexel University College of Medicine in 1998 and finished her dermatology residency at Southern Illinois University. Lee began practicing dermatology in San Diego and is a member of the American Academy of Dermatology.
Patients who appear on the show do not receive payment, but their travel and treatment costs are covered by the show's production company. This provides patients with life-changing treatment while also giving them exposure on television. It is unclear whether TLC will continue to air advertisements for Dr. Pimple Popper after the upcoming episode or if the show will continue to air.
Despite the graphic content, the show remains popular with fans who appreciate its informative approach to dermatological issues. It remains to be seen whether TLC will continue to air advertisements on NBA playoffs for the show in the future.