Ligue 1 champions PSG face off against the Belgian winners Club Brugge in Matchday 1 of this season's Champions League. Here we discuss all the details of this fiery fixture as both teams look to start the campaign on a winning note.
Arguably the most formidable team in European football, PSG would look to start their Champions League crusade in quite some style when they come up against a relatively smaller club in Club Brugge. The Belgians on the other hand, would have to play extremely well in order to force an upset.
Over the summer, PSG have made some signings that would put FIFA Career mode to shame. In one transfer window, they managed to the captains of both Real Madrid and Barcelona, how many times have you heard that before? With the arrival of players like Messi, Ramos, Donnarumma, and Hakimi, they have become this irresistible force of technical brilliance and have been taking every opposition to the cleaners.
Club Brugge on the other hand, have a relatively thinner squad of players and lack depth on the bench, However, the players who are in the squad are very well synced with one other, something that might not be the case with PSG. Anyhow, they would have produce an absolute masterclass under the tutelage of Philippe Clement to even think of containing the likes of Messi, Neymar and Mbappe (sounds surreal, doesn't it?)
Kick-off timings
Date: 16th September 2021
Time: 3 PM ET, 9 PM CET
Venue: Jan Breydel Stadium, Bruges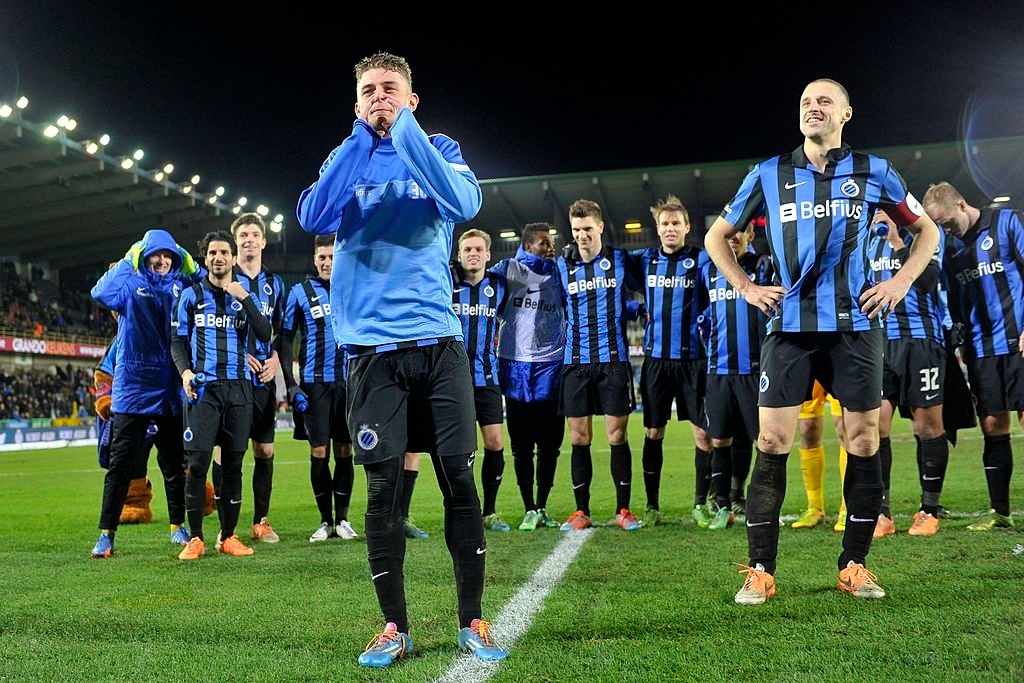 How To Watch Club Brugge vs PSG Live Stream Free Online?
You may find many ways to watch online, but most of them may ask for paid subscription after a few moments, or some may show advertisements ridiculously. That is why we searched for the best free streaming for UEFA Champions League. The following websites will get you uninterrupted, free online streaming:
footybite.tv

footybite.cc

soccerstreams.net

socceronline.me

totalsportek.com

liveonscore.tv

ronaldo7.net

viprow.me
How to Watch
Champions

League Club Brugge vs PSG Live Soccer Streams on Smart TV, 4K in HD?

The free streaming sites will not telecast in 4K HD. Hence you will need a premium subscription to watch UCL in 4K HD on your smart TV. However, you will get many paid options to watch the Champions League matches, but you may also face difficulties finding the cheap one. We have sorted out the cheapest TV channels from different countries. Find them out below:

USA: Fans from the United States can tune into TUDN.com, Paramount+, TUDNxtra and TUDN App.

UK: Fans from the United Kingdom can tune into BT Sport 2, BTSport.com and BT Sport App.
Predictions
This game promises to be a goal-blessed affair due to the sheer quality on the pitch. However, the scoreline might turn out to be very lopsided. Mauricio Pochettino's PSG will have Neymar and Lionel Messi at their disposal after they both returned from international duties. This means that we could be in for a treat, filled with technical brilliance and stupendous goals.
Equally, Club Brugge has shown that it is the epitome of grit and spirtand would not go down without a fight. Last season, they were able to walk away with a 2-0 victory over the mighty Real Madrid at the Bernabeu. Therefore, PSG won't be talking them any lightly. The slightest lapse of concentration on their behalf, and we could be in for one of the biggest upsets of the season.
My prediction is that this game would give us a glut of goals from PSG, unless there is a herculean defensive effort from Club Brugge.
Odds and Picks
Club Brugge: 27/2
Draw: 6/1
PSG: 2/9
Teams news
PSG
One thing is for certain, Nasser al-Khelaifi is the happiest man on earth after this summer transfer window. The kinds of signings his club has made over this summer is unprecedented and many are speculating that this may not happen ever again. However, with these signings, there comes a great amount of pressure to win some silverware, and just the Ligue 1 trophy would not suffice. PSG is going for the champions league title this season, and it all starts from this game.
Injuries: Marco Verrati, Sergio Ramos (Doubtful)
Suspensions: None
Club Brugge
The team that goes against PSG on Thursday has to focus on one thing and one thing only… Defense. Without a proper defensive effort, stopping PSg would be next to impossible. Philippe Clement has to focus on that aspect of his team and probably go with a back 5, just to quell the threat of overlapping wingback like Hakimi and Bernat. Other than that, Brugge are quite string in attack and can hit back with ferocious speeds. The attackers will be on the prowl for the slightest hint of complacency from the a young Paris backline.
Injuries: Jose Izquierdo
Suspensions: None
Head to Head record
Club Brugge: 1
Draw: 0
PSG: 2
Players to watch out for
Club Brugge
Daniel Perez: This youngster can run at the speed of light and has good finishing capabilities as well. However, he doesn't get much of a supply because of a strained Club Brugge midfield. Even in the game against PSG, Perez will have to drop deep and hope that he cam make something out of nothing in the counter attacks.
Paris Saint-Germain
Lionel Messi: One of the greatest players on the planet. Need I say more? If Messi is on song, he can rip apart defenses in the block of an eye and set up teammates with relative ease as well. However, he hasn't found his rhythm yet with his new side and would look to get some playing time here. Mauricio Pochettino will be hoping that he shines above the rest andprovides some fireworks to the spectacle that is PSG.
Kylian Mbappe: Fastest player in the world by a country mile, deadly finisher, attacking sense out of this world. He is arguably one of the best young talents. Almost nabbed by Real Madrid in the summer transfer window, Kylian Mbappe would be looking forward to making a mark in what could be his last season with the Parisians.