Watch Israel Adesanya and Alexander Volkanovski Spar Together Ahead of UFC 276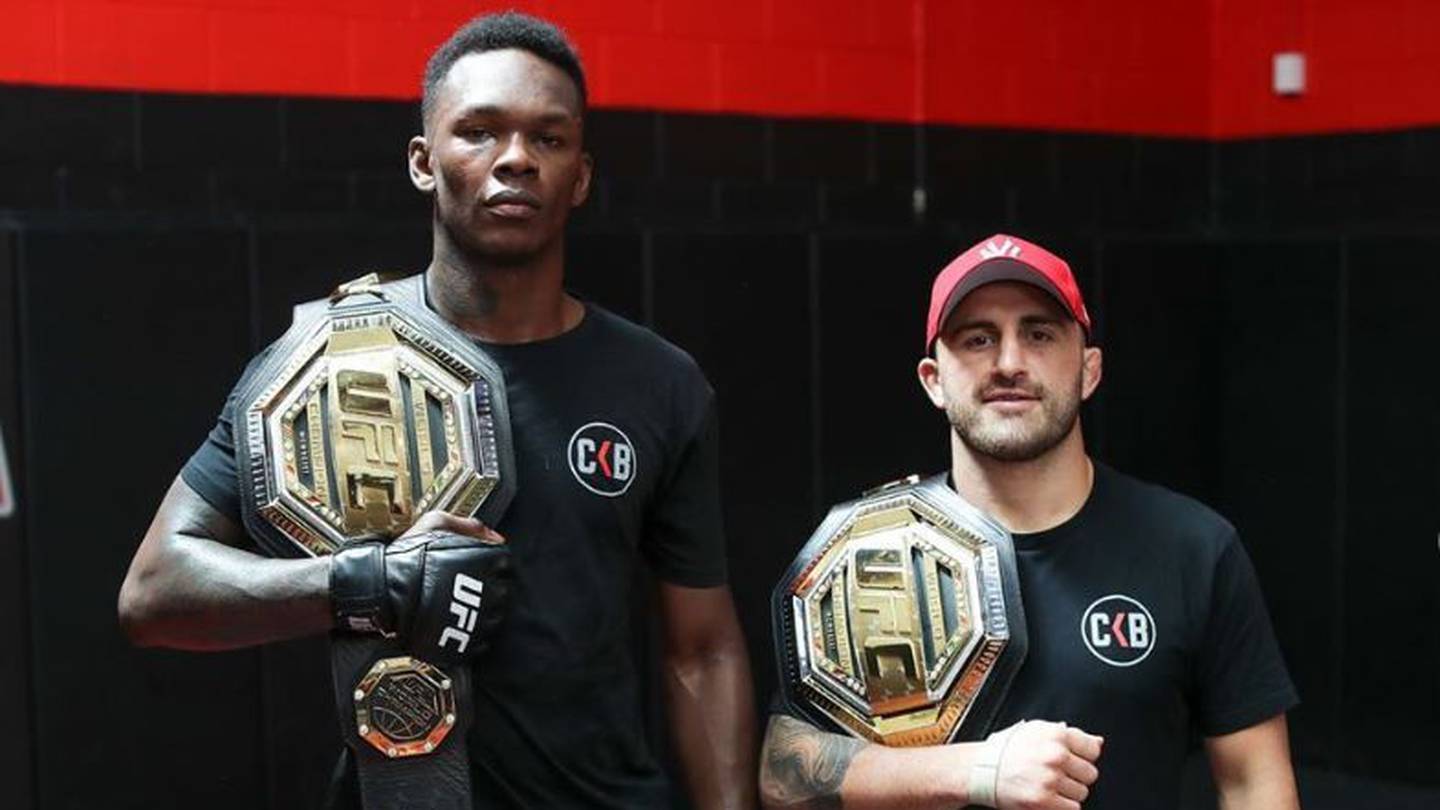 UFC fighters Israel Adesanya and Alexander Volkanovski were spotted sparring together ahead of UFC 276. Adesanya will face Jared "The Killa Gorilla" Cannonier while Volk will defend his title against rival Max "Blessed" Holloway in July of 2022!
The middlweight and the featherweight champions might have two whole weight divisions between them, but that did not stop them from having a light sparring session with each other ahead of title defenses in the same fight card. Volkanovski will be fighting as the co-main attraction as Adesanya is in the heavier weightclass (heavier classes are usually put higher up in the card).
Watch the footage of their sparring session here:
There is undoubtedly a massive gap between the fighters in weight, reach and height. But that did not discourage Volkanovski who despite being the smaller fighter was closing in the distance between himself and Adesanya very effectively!
Being a master of the striking game, the stylebender gained the upper hand very quickly with a simulated headkick which did not make any contact. The sparring session was very respecteful and soft in approach as the champs held back their best shots and tried to out think their opponent in technical striking!
This is not the first time Israel Adesanya and Alexander Volkanovski were spotted sparring together. An undated footage of the pair once circled the internet where Volk was seen taking Izzy down while eating shots from the middlweight champ.
Here the old sparring video between the UFC elites: