Dana and Ariel shared a healthy professional relationship in the past as the UFC president had appeared in many interviews and spent a quality time together with the MMA Hour host. However, the equation couldn't follow a straight path for long and the duo ended up not liking each other much.
So, it is time to have a look at behind the scenes of their long-standing beef.
What happened between Dana White and Ariel Helwani?
Can somebody even call himself a combat sports fan if he doesn't know Dana White? He is probably the main man behind the grandeur of the UFC. He is the current president of the biggest MMA organization which is promoting martial arts in the global platforms. Dana always had a sharp eye for business and investment and on a very early period, became a part of UFC.
On the other hand, Ariel Helwani is a professional sports journalist who covers MMA and is very prominent in his field bagging MMA Journalist of the Year several times till now.
The beef between Dana and Areil was initiated in 2016 during UFC 199. As we all know, speculations and anticipations regarding any upcoming UFC fight always stay on top and the authority tries their best to add spices to make it more appealing. But the journalist let the cat out of the bag by revealing a top secret regarding the UFC 200 promotion before the official announcement.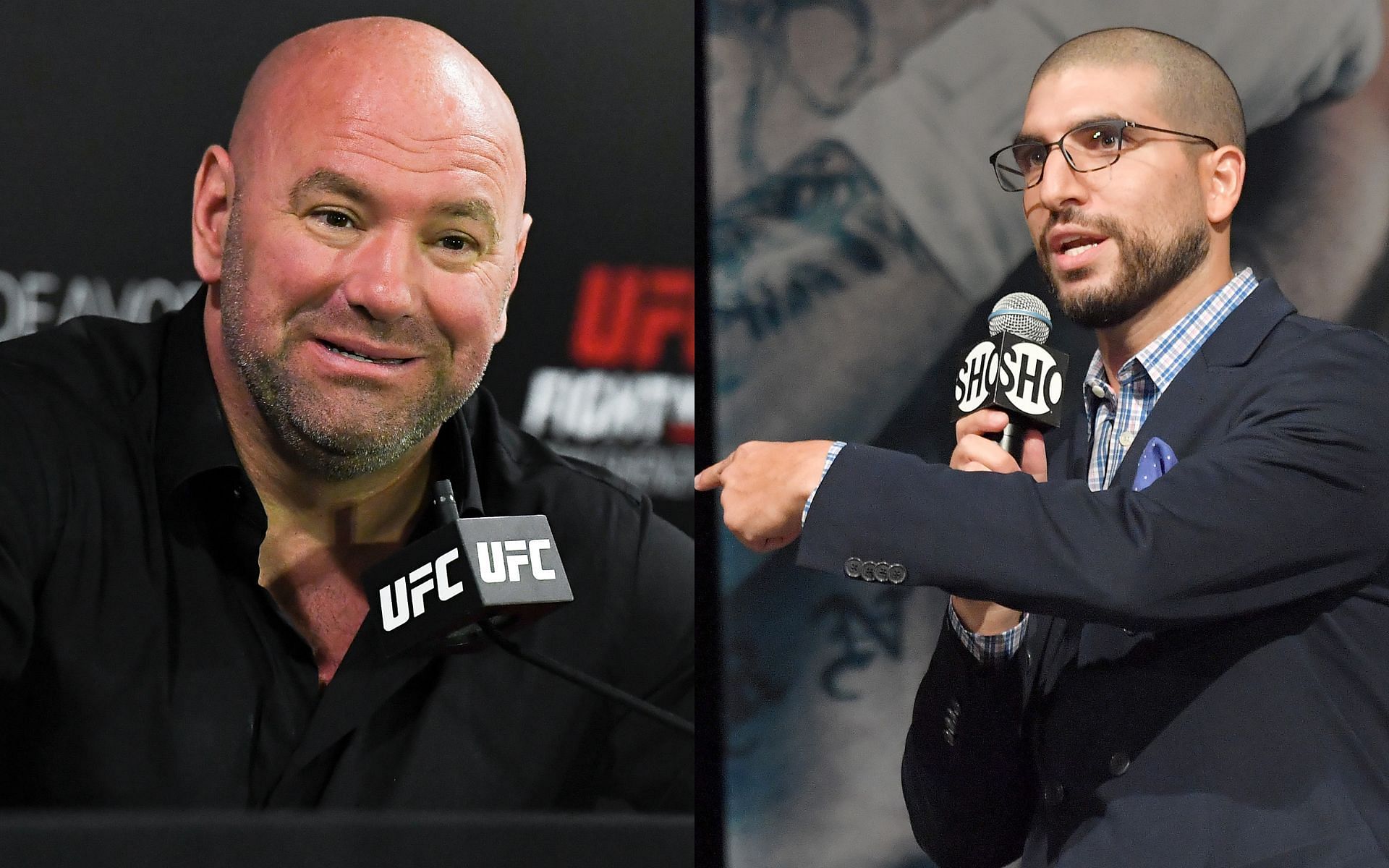 Helwani disclosed that former UFC pro Brock Lesnar will make a special appearance in the UFC 200 promotional campaign which was supposed to be a surprise until the official airing of the event. And this incident triggered resentment in Dana's heart against the journalist.
As a consequence of the act, Ariel was banned from reporting on the sports which still seems to persist today. And things between them got even more sour since then.
The rift between these two personalities from two different work areas is rather strange. However, it's not too late for the former friends to shake hands again and put a full stop to their long-standing beef. Let us know your thoughts on the matter in the comment section below.