Angel Reese and the LSU women's team recently won the NCAA championship game against Iowa by a score of 102-85. As is customary for championship-winning teams, they received an invitation to visit the White House and meet with the President.
However, First Lady Jill Biden suggested that Iowa should also be invited, despite the fact that no runner-up has ever been invited before. This decision has caused controversy, and Angel Reese expressed her displeasure with the situation on Twitter, though the tweet has since been deleted.
It's understandable why Angel Reese and the LSU women's team are upset about this development. Winning a championship and earning a trip to the White House is a significant accomplishment, and it is something that they worked hard for all season. By inviting Iowa, a team they beat, it cheapens their achievement and diminishes the reward they earned. Furthermore, no runner-up team has ever been invited before, so it's unclear why Iowa should be an exception.
this is just racist bro 💀💀💀

— !!! (@Hiimdaisy3) April 5, 2023
The controversy is compounded by the events of the championship game itself. During LSU's victory, Reese taunted Iowa star Caitlin Clark, which received criticism on social media. Some NBA players spoke out in her defense, while others called attention to the broader implications of her actions. With these events in mind, inviting both teams to the White House may make the situation even more uncomfortable.
Ok, this is out of pocket. She's being extra now.

— Kaleb Earls (@K_Earls32) April 5, 2023
It's important to recognize that Iowa had a fantastic season, but they were unable to win the championship. As a result, they should not receive the same invitation as the championship-winning LSU team. If Iowa is invited, other runner-up teams may also demand an invitation, creating an awkward and potentially unmanageable situation.
this is just racist bro 💀💀💀

— !!! (@Hiimdaisy3) April 5, 2023
If President Joe Biden extends an invitation to Iowa, it will be interesting to see how LSU responds. They may choose to decline the invitation if they have to share the stage with the team they beat. It's essential to honor the accomplishments of championship-winning teams and recognize their hard work, dedication, and success. Angel Reese and the LSU women's team deserve to be treated with respect and given the recognition they deserve for their championship win.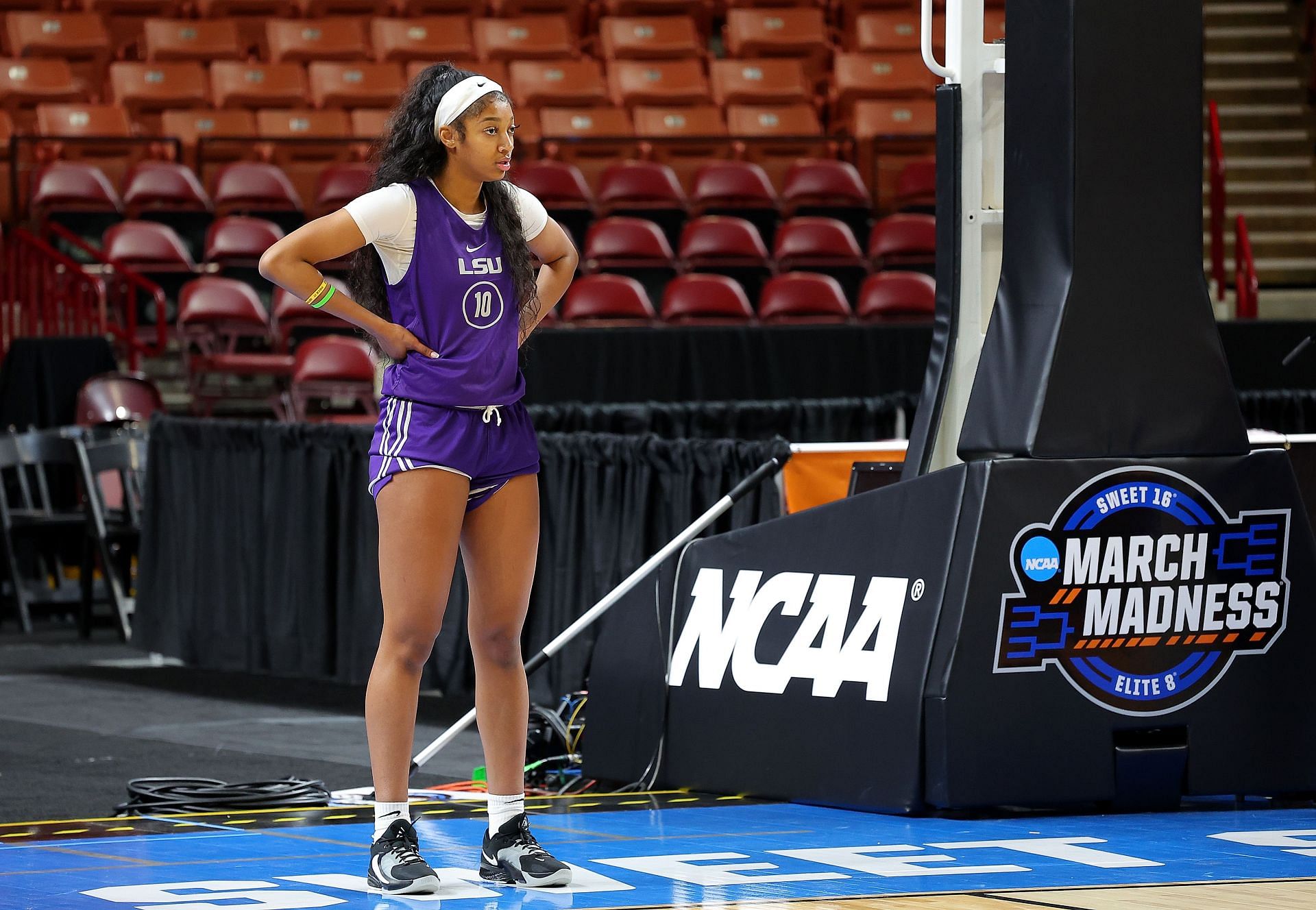 Angel Reese sparks controversy with response to Jill Biden's suggestion for White House visit
First Lady Jill Biden's suggestion that the LSU women's basketball team share their White House visit with the second-place team, Iowa, has caused controversy. Angel Reese, LSU star player, and Final Four's Most Outstanding Player, called the proposed change in tradition "a joke" on Twitter.
While Biden's press secretary later clarified that the First Lady's comments were meant to applaud the historic game and all women athletes, President Biden tweeted that he looks forward to welcoming the women's NCAA champions to the White House without mentioning Iowa. The invitation controversy has sparked a broader conversation about the double standards and racial biases that Black women often face in sports.
Reese's unapologetic victory gestures towards Iowa's Caitlin Clark also drew criticism and support on social media, with some calling it trash talk and others condemning it as lacking grace in victory. Iowa coach Lisa Bluder and Clark both said that Iowa did not earn a trip to the White House, and Bluder instead issued an open invitation for Jill Biden to visit the Hawkeyes' program.