Roman Reigns has surpassed Brock Lesnar, Goldberg, and the Undertaker to become WWE's most potent and recognizable superstar. The Big Dog, holding three titles simultaneously, stands as the only major figure in bloodline history who has never been easily defeated by an elite wrestler.
Two-time WWE champion Drew McIntyre, for instance, still can't figure out how to beat The Tribal Chief. McIntyre has wrestled The Big Dog many times in the last six years, losing each match. Recently, to illustrate how vulnerable he felt around Roman, he used the analogy of Superman's kryptonite.
Drew McIntyre opens up about Roman Reigns
Drew McIntyre, a WWE red brand superstar, would like another opportunity to face Roman Reigns so that he can finally secure a victory over him. Since 2022, McIntyre hasn't had a chance to compete against Reigns, but he fully intends to do so in the future. In an interview, he emphasized how challenging Reigns has been as an opponent. Currently, they are both part of different brands.
One only has to look back at the epic SummerSlam match between the Big Dog and The Conqueror to witness the strength of the Florida-born wrestler. Drew asserts that Roman is his greatest rival and mentions that he has been waiting six years for a chance to defeat him.
The Scottish wrestling superstar fondly recalled the heated competition between him and Roman in 2022. If they were to start working for the same company, Drew might consider giving him another shot, now that he is the greatest star in WWE. For now, all he can do is hold out hope.
"Can't imagine Roman anytime soon just because I'm on the RAW roster right now. But if the opportunity presents itself, I'm always gonna go for Roman. He's been like my Kryptonite since I returned to WWE. I have never got that victory over him in the past six years," Drew McIntyre said.
Who won between Roman Reigns and Drew McIntyre at WrestleMania?
Roman Reigns won the Universal Title from Drew McIntyre in 2019 and continued his championship dominance at WrestleMania 35. Despite McIntyre's valiant effort, Reigns defeated him with a Superman Punch and a Spear.
Following that victory, McIntyre relentlessly pursued Reigns, claiming he was no longer the same wrestler, launching repeated attacks on Reigns, leaving him bloodied, and casting doubt on their WrestleMania matchup.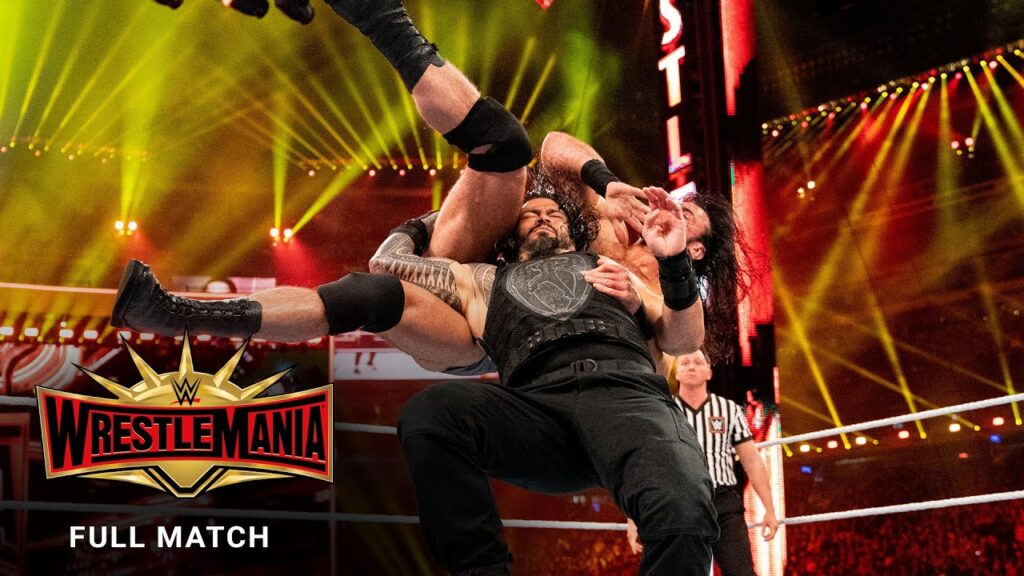 Roman Reigns has been a highly effective champion for WWE, with his heel-turn rejuvenating his image and propelling him to the top of the organization. Share your opinions in the comment section.