Football is a game that is full of unpredictability. There are a lot of things done in a football match or season that leave us in awe. We'd be like, "No, that was amazing…no one else can do that!" but truly there are some impressive displays that are truly amazing and are very difficult if at all, possible to replicate.
These types of impressive displays give birth to what we refer to as "records". Some of these records are so amazing that it will be a very long time to beat them if at all they can be beaten. We have seen a lot of records been created over the years, and then years later, another player, or set of players, break them.
Some records have even been standing for years and are not even close to being broken. Meanwhile, some are being broken that remain as amazing as when they were just created. Here is a list of top 10 incredible records in the beautiful game, some created in a while, and others, most recently, which appears like they can't be broken.
But let's keep our fingers crossed… we'll never say never when it comes to records created in world football. These fantastic records are as follows:
#10. Most Goals By A Single Player In a World Cup Tournament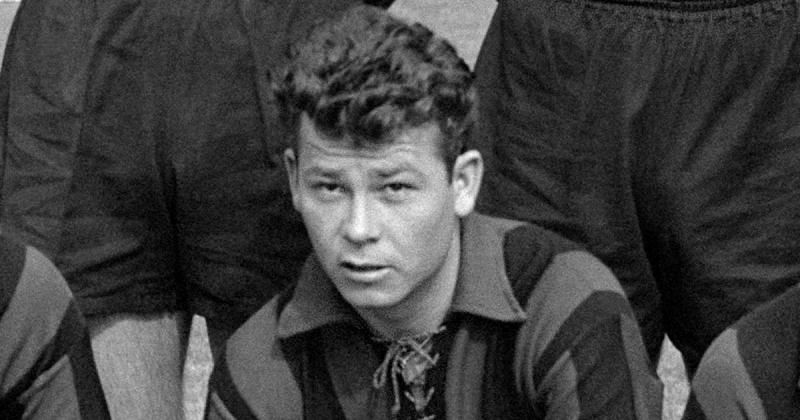 In the recently concluded World Cup Tournament, England Skipper, Harry Kane, took the golden boot award for being the highest goal-scorer in the tournament for the six goals he scored in the competition. That's very impressive.
But believe it that he's not even close to the record holder for the highest goal-scorer in the competition. Step forward, Just Fontaine, French striker to the 1958 FIFA World Cup, who scored 13 goals in the country's run to third place in the tournament.
Fontaine scored three goals in the opening game, two more against Yugoslavia, and one against Scotland in the group stage. In the quarter-final match against Northern Ireland, he bagged a brace to take his tally to eight. In the loss to Brazil in the semis, he scored a goal, only to score four against Sweden in the third-place match to set the amazing record.
#9. Five Consecutive European Cups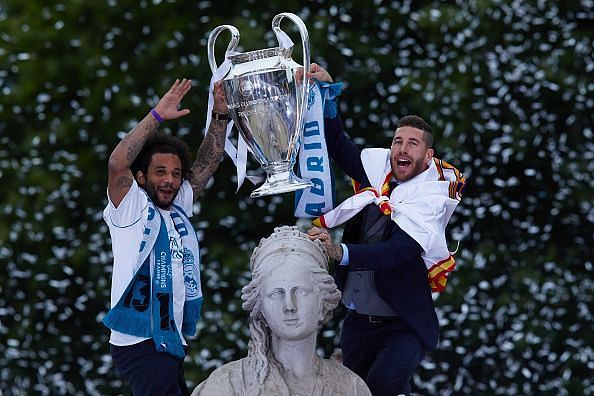 You think Real Madrid winning three consecutive UEFA Champions League trophies is amazing, right? Well, it was truly impressive, but what if you were told that they've been even more formidable in the tournament in time past? It is truly a very hard-fought tournament, and winning the competition requires that you remain top of your game throughout the season.
Well, Real Madrid did just that in the 1955/56 season to land the European Cup then, at the behest of rivals like AC Milan and Fiorentina. They went on to do this continuously for the next four seasons, winning the competition till the 1959/60 season. Very impressive!
To put this in perspective, the modern equivalent of the European Cup, the UEFA Champions League, have not been defended by any other team, except your sincerely, Real Madrid, in the 2015/16, then 2016/17, before crowning it with the 2017/18 season, making it three in a row.
8. Most goals in a European Season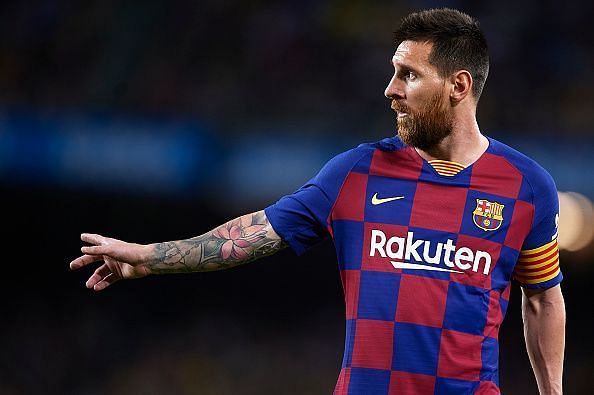 This one is a no-brainer. When Germany and Bayern Munich great, Gerd Muller scored 67 goals in the 1972/73 season, it appeared unbreakable and an unreachable feat to many in the football world until the little Argentine magician came onto the scene.
Argentina's little wizard, Messi came up with his 73 goal-haul in the 2012/13 season, and football faithful everywhere cannot help but drool at the sheer brilliance of this number. He was quite unstoppable that season, punishing opposition teams and scoring almost at will.
To add a little extra incentive to this, he went on to create another record of 91 goals in a calendar year, with the closest to that number being the same Gerd Muller, who scored 85 goals in 1972. What a fantastic goalscoring record from the Barca legend!
7. Highest Goalscorer In Champions League History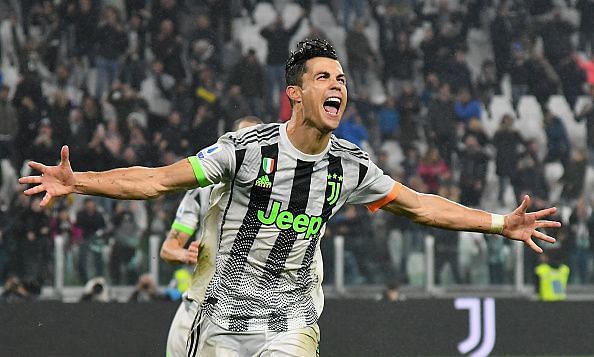 A lot of records were set in the UEFA Champions League and many were being broken years later, which brought us to this one – highest goal scorer in Champions League history. Well, this belongs to someone everyone knows and expects to find on this list.
It is a very well known fact that where there is Messi, there is bound to be Ronaldo lurking in the corner, and vice versa-They are always trying to outdo each other in every way possible. Cristiano Ronaldo, during his Real Madrid days, won three consecutive titles, and became the first player with the most Champions League trophies, with five.
Now, with this number, Ronaldo created another amazing record along the way, scoring the most goals in the competition with 127 goals. The amazing thing about this figure is that aside Messi, no other player in the history of the competition has hit double figures-the closest to these two amazing rivals is Raul Gonzalez, and his tally stands at 71. It will be a while before this record is broken.
6. Fastest Goal In World Cup History
When Hakan Sukur, a Turkish striker at the 2002 FIFA World Cup said after the third-place 3-2 win over South Korea that the goal was late in coming, you would have thought that the team struggled to beat their opponents. Maybe they were only able to get the goals later in the game, but it is not so.
Ironically, Hakan's strike in the match was very early – in fact, very early that it would take a while before we see an earlier goal than the one he recorded in that match to open the scoring for his national side. Hakan Sukur got his name on the score sheet in just 10.89 seconds!
The previous holder of the record was Czechoslovakian, Vaclav Masek, who scored in 15 seconds in a 3-1 loss to Mexico at the 1962 edition of the competition.  Considering the distance the ball travels before leaving the center of the pitch to reach the goal, this record will surely stand for a long time.
5. Most Goals By A Goalkeeper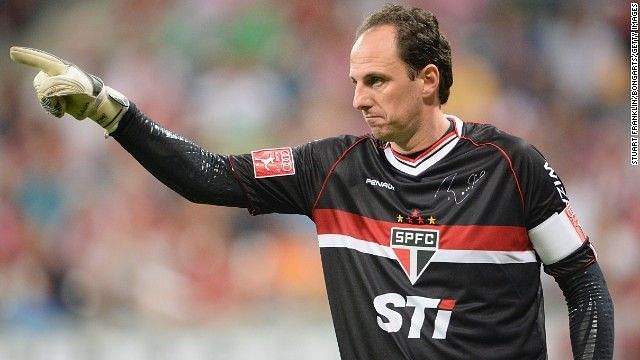 When Sao Paulo goalkeeper, Rogerio Ceni, scored a free-kick in a match, and the commentator said, "He hasn't scored since August", you would have assumed they were referring to a prolific striker, but nay, it was just Ceni. The man racked up an impressive goal-scoring tally that will put a lot of strikers to shame.
Ceni, who played most of his entire career at Sao Paulo, found the back of the net a record 131 times, the most for a goalkeeper. To further add to the impressiveness of this tally, the closest to him in terms of goal by a goalkeeper is Jose Luis Chilavert, who scored 67 goals in his career.
Although he scored only one goal from open play, he scored 69 goals from the penalty spot, and 61 goals from amazing free kicks. It is without doubts, a record that should be adored by the football world in years to come.
4. Longest Time Without Conceding A Goal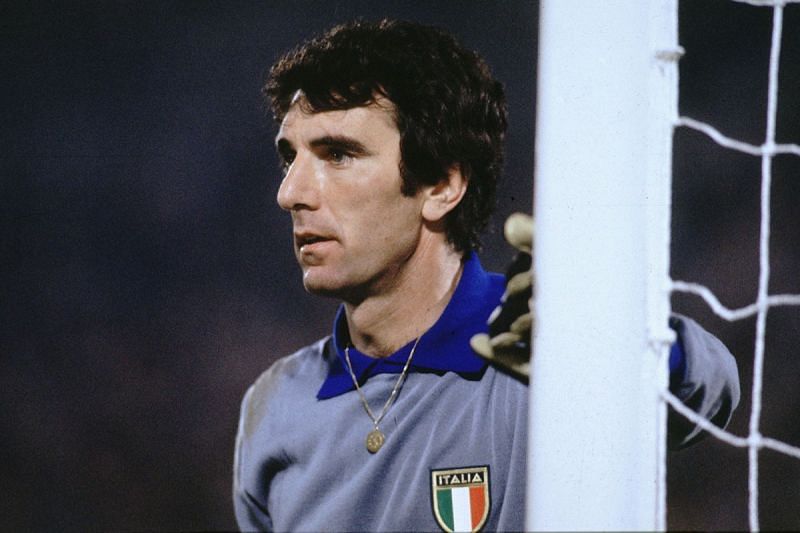 As followers of the sport, we all know that when two teams get on the field to play, there is a very high possibility that both of them would find the back of the net, and at most times, this is always the case in the beautiful game of soccer.
But in the situation where you find yourself coming up against Italy during the days of Dino Zoff, there is a higher chance that you won't get a goal, as the keeper was known to be very stingy. After having his record for the most clean-sheets in consecutive Serie A games broken by Gianluigi Buffon, he checked his other record and found it intact.
The record of the most times at International games without conceding a goal – which he set between 1972 and 1972. He went 1142 minutes without conceding a goal! What a brilliant record! Ceni's inclusion on this list is truly a well-deserved one.
3. Four Goals Per Game In 4 Consecutive Matches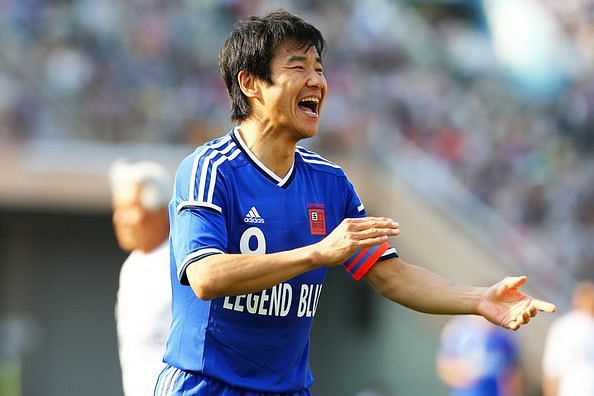 There are many football records that are not very popular with football fans due to the players who set them not having much fame or because they play in one of the lower-rated leagues in the world. A good example is this one set by Masashi Nakayama in Japan.
This record is one for the Guinness Books. We all hear about Luis Suarez scoring 10 goals in 3 consecutive matches – 4 goals each in two consecutive matches and adding a brace in the third for Barcelona during the 2015/2016 La Liga campaign, but this one is more astounding.
Masashi Nakayama holds the record for scoring 16 goals in 4 consecutive games. He achieved this feat from his time with Jubilo Iwata in the Japanese J1 League. He set the record by scoring four goals in each of four consecutive J1 League matches between 15 to 21 April 1998.
2. Most Goals scored In The First Division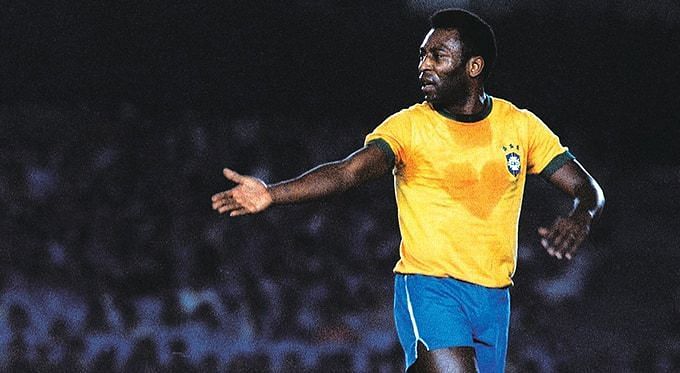 Cometh the hour, cometh the man, here comes the great Pele, who is rated by many as the greatest footballer ever. We've had this one coming. A record statistic that did not include the famous footballer who achieved this feat is most definitely incomplete.
Edson Arantes Do Nascimento, popularly known as Pele, the Brazilian legend scored an amazing 650 goals in 694 league matches. He scored an amazing total goal of 1,281 goals in 1,363 games, including unofficial games.
Perhaps Messi or Ronaldo may be able to get near this tally, but the figure has stood the test of time, as strikers have tried and failed to match this amazing feat. The duo have scored over 600 goals each in official games both at the club and international levels.
1. Most Titles In a Calendar Year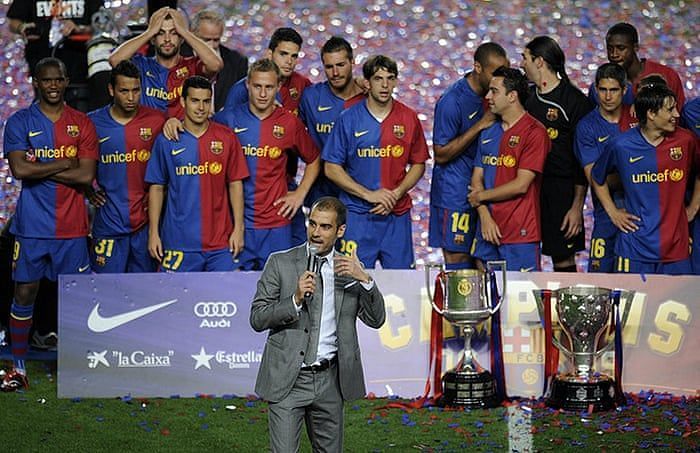 The Pep Guardiola era at the helms of affairs at Barcelona is known to be the most successful era in the history of the club. Even though the legendary manager did not spend much time at the Catalan club – only four years, and was known to be very successful during these four seasons, he was best remembered for his first two seasons with the club.
Having won the La Liga, the Copa del Rey, and the UEFA Champions League titles in the 2008/09 season, he was eligible for the Supercopa de Espana and the European Super Cups in 2009, which he won easily.
He also qualified for the FIFA Club World Cup, which he was about to lose the final against Argentinian outfit, Estudiantes, but by sheer hard work and a stroke of luck, The Blaugrana got two late goals, which sealed the trophy win for them, making them achieve the amazing record of winning six trophies in a single season, which will be a while before such feat can be repeated.