The football world has moved from being an affair between just the players and the managers alone. There are a lot of factors that come into play when we are talking about the success or failure of a football club.
When we talk about football agents, people laugh them off saying they don't have that much say in a team's affairs. But just pray that your favorite team doesn't fall into the entrapment of a famous football agent, especially when you need to get your hands on one of his more famous and talented players, then you'll know how important these football bigwigs are.
It is a known fact that when we are looking at how powerful a football agent is, we won't look only at how large his clientele is, but by how large his clients' deals are, or how much talented and famous football players he has on his client list.
Although this list is looking at how powerful the agent is in respect to how hard they can tie clubs' hands when they need to get their clients bumper deals, it will also look at the kind of footballers that is under contracts with them.
Here are the top powerful football agents that could really pull the strings of football clubs when their clients are on the club's radar.
10. Lian Sports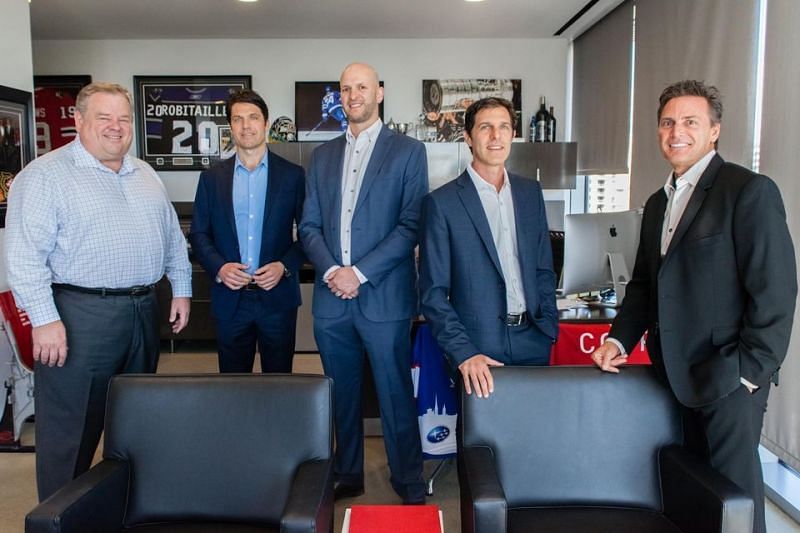 We get started with one of the few agents that some may want to write off – albeit at their own peril. If you think Lian Sports is not very powerful in the football world, calm down and look at their client list before you decide.
With a clientele that includes Kalidou Coulibaly, Miralem Pjanic, Luka Jovic, Ante Rebic, Filip Kostic, Cengiz Under, Marcos Alonso, and a host of other top players, they have as much influence in the football world as any other agent.
Although, they have a specialty for the Serie A, with some of the Italian league top names like Juve's Miralem Pjanic and Napoli's Kalidou Coulibaly on their list. Yet, they have an astounding list of talents and more rising stars are being added to their list every year.
Commission worth – $78 million
Total clients – 68
Notable Clients – Kalidou Koulibaly, Miralem Pjanic, Luka Jovic, Ante Rebic, Marcos Alonso, etc.
9. Jonathan Barnett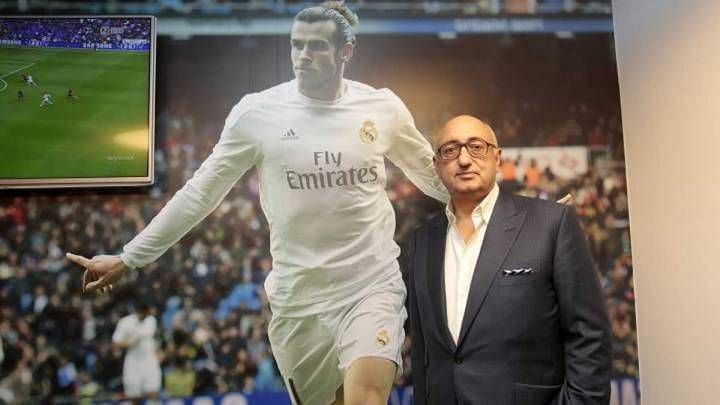 Jonathan Barnett comes next on our list of the top 10 most powerful agents in the world. His client list includes Gareth Bale, Saul Niguez, Ruben Loftus – Cheek, and Jordan Pickford. He was behind the then record-breaking transfer of Bale to Real Madrid from Tottenham in 2013.
His agency is the fourth biggest sports management agency in the world, as he had also masterminded big moves for other big-name players like Luke Shaw, Gylfi Sigurdsson, and Adam Lallana. It is also said that players like Joe Hart and Grzegorz Krychowiak are also his clients.
That tells us that Jonathan has a wide mixture of talents from different parts of the world. With the way he is growing, no one can decide how far he can go within the next few years. He could end up having most of the top players with him.
Commission worth $128 million
Total clients – 213
Notable clients – Gareth Bale, Saul Niguez, Maxi Gomez, Jordan Pickford, etc
8. Unique Sports Management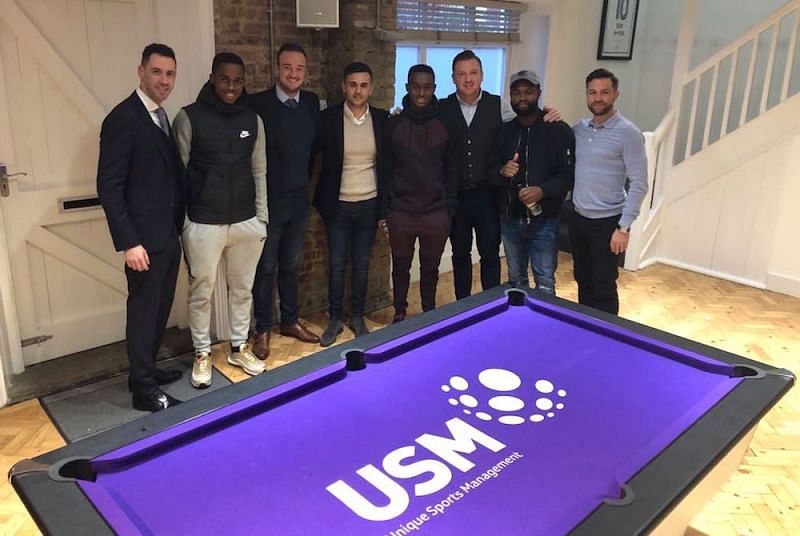 This is another football giant agency that has a good mixture of talents in their books. Indeed, they did not have that much famous football players in their ranks with the likes of Harry Kane, Wilfried Zaha and Aaron Wan – Bissaka their most famous players.
Yet, with players like Ryan Sessegnon, Callum Wilson, Jamaal Lascelles, Tom Cairney, Andros Townsend and a host of other players as their clients, they can have as much influence as other top agents in the next few years.
What is more? Their clients are young and upcoming, meaning they are bound to rake the football world by storm very soon. They appeared to have a specialty for England though, as most, if not all, of the players in their client list are spread all around English teams.
Commission worth – $52.4 million
Total clients – 165
Notable clients – Harry Kane, Aaron Wan-Bissaka, Ryan Sessegnon, etc.
7. Volker Struth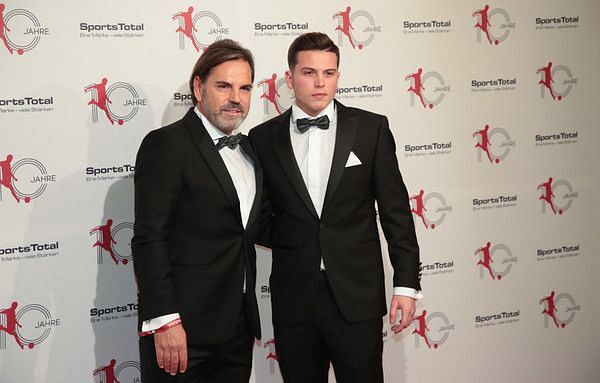 Volker is the next in line. Not many will realize why this man ranks high among the top agents at the moment but they should after reading this article. He is another big name in the football world due to his clients being big names in the game.
With the likes of Toni Kroos, Marco Reus, Dayot Upamecano, Amadou Haidara, Niklas Stark, and a whole lot of top names in the football world among his client list, football clubs and managers are at his beck and call, and should a club finds themselves at his mercy, especially after having a rift with him, they are bound to end up burned.
He is also known to dig up young talents before anyone else and eventually making him into a very hot property which was seen when he brought up Mario Gotze. Before they parted ways, he had already made him one of the most expensive German players in the world then.
Commission worth – $43.7  million
Total clients – 89
Notable clients – Toni Kroos, Marco Reus, Dayot Upamecano, Amadou Haidara, etc
6. Giuliano Bertolucci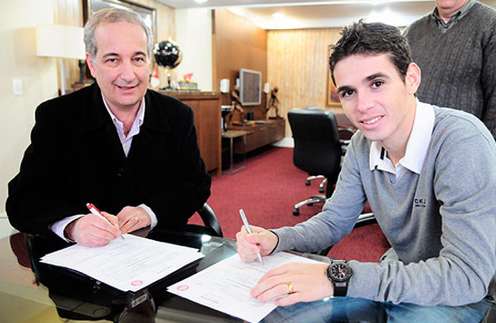 This is another super-agent (He's not yet a super agent yet though) that is bound to hold football clubs by the scruff of their neck in a few years. With a host of football big names spread across top football clubs across Europe, top football clubs are bound to start knocking on his door soon.
With top players such as Marquinhos, David Neres, Felipe Anderson, Oscar, Felipe, David Luis some of the players on his client list, he is going to rake in some cool cash soon. He looks like having a knack for young Brazilian talents and making them into the biggest names in the football world.
He was also known to have a very good relationship with Chelsea FC over the years as he had helped them sign some of their top players like Ramires, Oscar, David Luis, and Willian. He is well-placed to bag even more bigger deals with the club moving forward.
Commission worth – $37 million
Total clients – 62
Notable clients – Marquinhos, David Neres, Felipe Anderson, Oscar, Felipe, David Luis
5. Sports Entertainment Group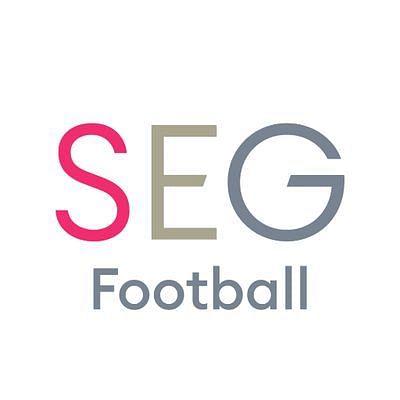 With over 400+ clients on their books, this agency is bound to hold the football world sway when the time comes when the services of their players are needed. And how will their services not be needed soon, when they have the likes of Internazionale center – back, Stefan de Vrij on their client list?
That is not all, they have a lot of top players on their list like Olympique Lyon left-winger, Memphis Depay, Marten de Roon, Daley Blind, Jasper Cillessen, Kasper Dolberg, Quincy Promes, Santiago Arias, Kevin Strootman, and a whole lot of football talents.
It is also a known fact that they have a long list of young talents in their books that are going to become top-shelf hot properties very soon. They've already had over 200 clients under their management at the moment.
Commission worth – $57.2 million
Total clients – 260
Notable clients – Stefan de Vrij, Memphis Depay, Marten de Roon, etc
4. Pere Guardiola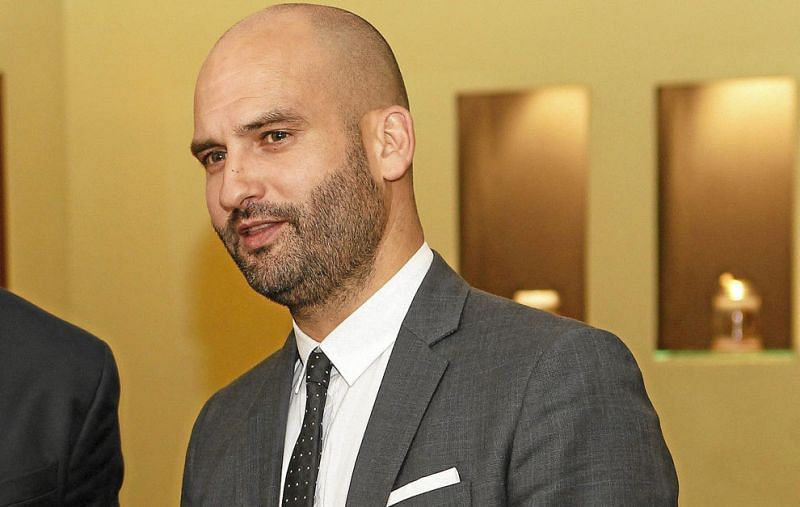 Although, Pep might be the first name that comes to mind when the Guardiola name is called, behind him is another Guardiola that is doing his thing under the radar, but will not stay under the radar for long because of the top talents he has on his hands.
Being the agent of his brother, Pep is not his only card here though, he has a lot of football talents on his books which include William Carvalho, Junior Firpo, Yuri Berchiche, Brahim Diaz, Diego Costa and some other players on his ranks.
Representing the most sought – after football manager is in itself a tough – nut job, but with the number of talents on his books, Pere is bound to jump to the fore in the football world very soon. It definitely won't take long.
Commission worth – $58 million
Total clients – 231
Notable clients – Luis Suárez, Thiago Alcántara, Andrés Iniesta, Yuri Berchiche, Brahim Diaz, etc.
3. Jose Otin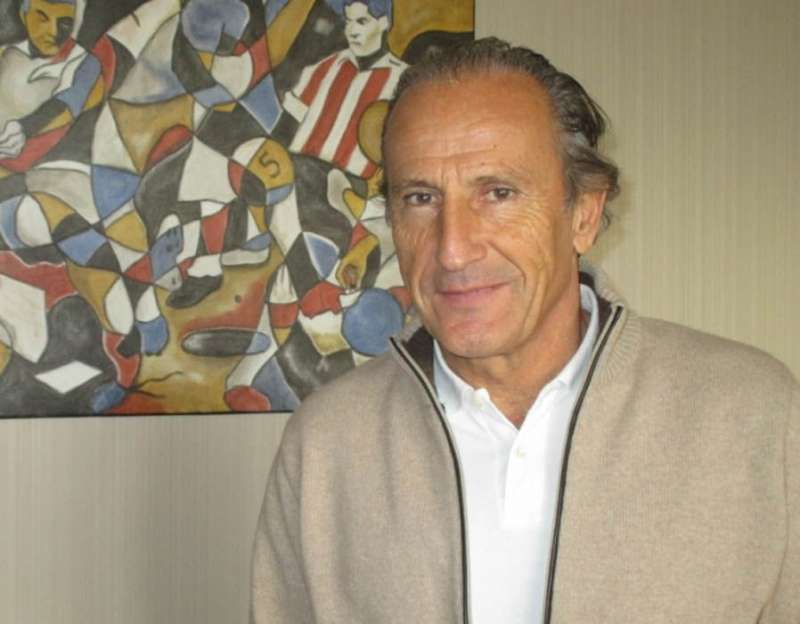 The man behind Kepa Arrizabalaga's record transfer fee of £75 million to Chelsea is sure to be a top-notch agent. Well, we are about to burst your bubble because he also has a lot of other talented players currently in his book.
The likes of Arsenal's Dani Ceballos, Bayern Munich's Javi Martinez, Chelsea's Pedro, Atletico Madrid's Vitolo are all on his client list. He also has Nacho Monreal, Mikel Merino, Victor Laguardia, Asier Illarramendi, Fernando Pacheco too on his books.
His experiences as a footballer and pundit always come to play in his agency works, as he is well respected in his homeland. He always takes upcoming Spanish football players under his wings, watches them grow, and when the time comes, make a big-money move for them that will hold the football world down.
Commission worth – $30.3 million
Total clients – 102
Notable clients – Pedro, Vitolo, Javi Martinez, Kepa, Nacho Monreal, Mikel Merino, etc
2. Mino Raiola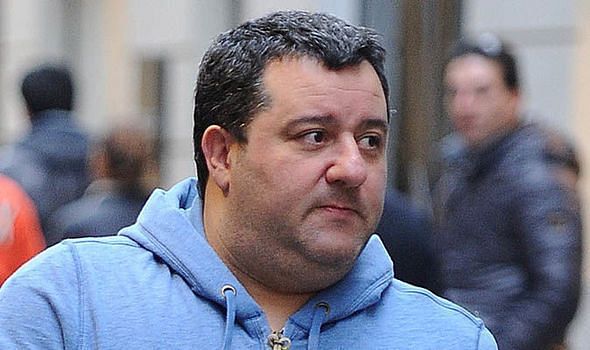 Who doesn't know him? The ma who brokered the biggest transfer in 2016, the transfer of Paul Pogba from Juventus to Manchester United for a club record of £100m. Raiola made a reported €25m from that deal alone.
Aside Pogba, Raiola also represent a lot of big profile players all across top European clubs like PSG's Marco Verratti, Napoli's Lorenzo Insigne, AC Milan's goalkeeper, Gianluigi Donnarumma, Napoli's Konstantinos Manolas, Everton's Moise Kean, Milan's Alessio Romagnoli, Roma's Henrikh Mkhitaryan among other big-name football players.
Aside these, he also has Blaise Matuidi, Mario Balotelli, Alphonse Areola, Marcus Thuram, Kenny Tete, Zlatan Ibrahimovic, Sergio Romero, Giacomo Bonaventura in his books
He is known to do everything in his powers to broker the best deals for his players, even stepping on toes along the way, what is more? He doesn't give a hoot about the toes he steps on.
Commission worth – $70.3 million
Total clients – 72
Notable clients – Paul Pogba, Marco Verratti, Lorenzo Insigne, Gianluigi Donnarumma, etc.
1. Jorge Mendes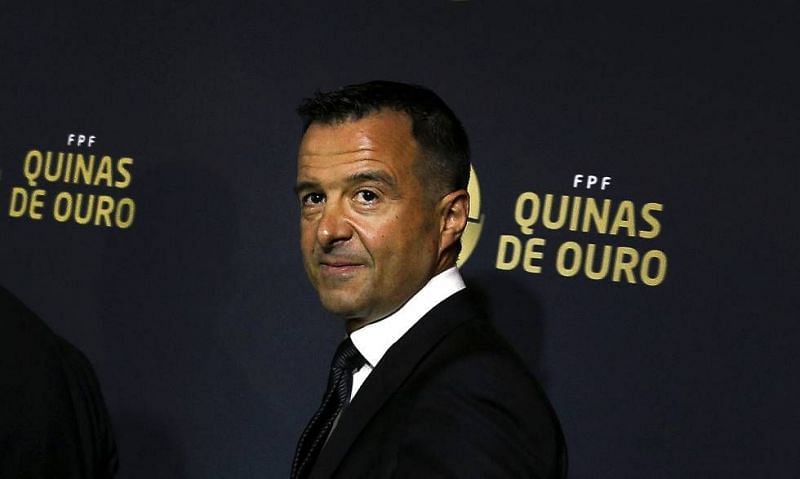 Even if you don't know Jorge Mendes, you must have heard about a certain Portuguese star who holds the football world by the collar for ten consecutive seasons with a certain tiny Argentine.
Well, your guess is as good as ours, yes, that same Portuguese! Well, Jorge is the man behind him. He brokered all his moves across Europe top teams – from his move from Manchester United to Real Madrid, and then from Madrid to his current stomping ground, Juventus – all big-money moves.
Mendes has been named the Best Agent of the Year six consecutive times at the Globe Soccer Awards from 2010 to 2015.
With talented football players on his books, including Manchester City trio of Bernardo Silva, Ederson, and Joao Cancelo, Real Madrid's James Rodriguez, Wolves' Ruben Neves, Liverpool's Fabinho, Paris Saint Germaine's Angel Di Maria. He sure has the football world at his feet.
He also controls the contracts of Barcelona's Nelson Semedo, Sevilla's Goncalo Guedes, Wolves' Diogo Jota, Leicester City's Ricardo Pereira, Everton's Andre Gomes, Atletico Madrid's Diego Costa and a whole lot of football stars.
​Commission worth – $118 million
Total clients – 122
Notable clients – Cristiano Ronaldo, Bernardo Silva, Ederson, Joao Cancelo, James Rodriguez, etc.