Many people believe football is all about technical skills – the ability to treat the ball with so much intelligence and efficiency that creates a perfect balance. While that is an important aspect of the game, there is also a vital aspect that often gets overlooked when we analyze the beautiful game – strength.
Over the years, we've witnessed a number of players who have used their tremendous power as an advantage in their journey to the top. These players helped their teams to win matches, claim trophies and wrote their names in the history books.
In the current era, there are also many superstars who are greatly blessed with strength and have been using it to help their respective teams. In this article, we provide you a list of the top 10 most powerful players in the world at the moment. Take a cup of coffee while we take you through:
#10. Christopher Samba
On our top 10 most powerful footballers in the world list comes Congolese defender Christopher Samba. The African superstar came to the spotlight during his time with Queens Park Rangers as he displayed individual brilliance both inside his opponents' penalty area and his own.
The defender has unbelievable strength. The icing on the cake he is that he also very fit! Christopher Samba is one of the few players out there who never easily get disposed of the ball during 50-50 duels on the playing pitch.
The Congolese international didn't earn a lot of fame during his time playing in the Premier League but one thing he will always be remembered for is that he belongs among the most powerful footballers that plied their trades in the English top-flight during his era.
#9. Ngolo Kante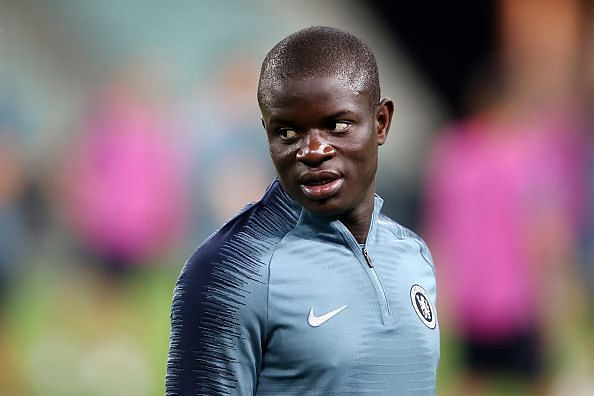 Premier League fans will not oppose the claim that Chelsea midfielder Ngolo Kante is one of the most powerful players in the football world at the moment. The Frenchman continues to show us what he's got with regard to his ability to use his strength to humiliate even some of the finest attackers on the planet.
Thanks to his tremendous power, the defensive midfielder has remained an influential figure for club and country since he stepped into the spotlight at Leicester City a few seasons ago. He played an influential role in the center of the pitch as the Foxes made history by claiming their maiden Premier League title recently.
At Chelsea, he continues to use his strength to make name for himself. He's won the Carling Cup, the Premier League, and Europa League since he switched to Stamford Bridge – having a lot of credit to his name from all the achievements.
#8. Giorgio Chiellini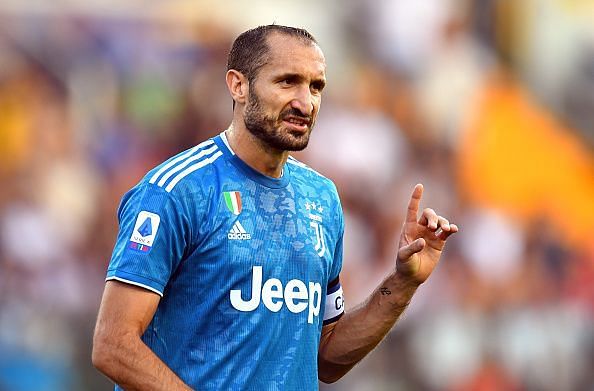 Despite being in the latter phase of his football career, Italian legend Giorgio Chiellini remains, without doubts, one of the most powerful players on the planet who are actively playing the beautiful game at the moment.
If they were to recreate the famous film, Gladiator using footballers as characters, the Juventus captain would be a perfect fit for the title role, such is his delight in hand-to-hand combat. As a matter of fact, it is suspected that the Italy international could've been willing to try his hand at the real game had it continued to this day.
Chiellini leads by example and willingly puts his body on the line for his team. He might be foolhardy and definitely brave, but his physique is ideally suited to his preferred defensive style. There aren't many players who can boast of such strength.
#7. Wes Morgan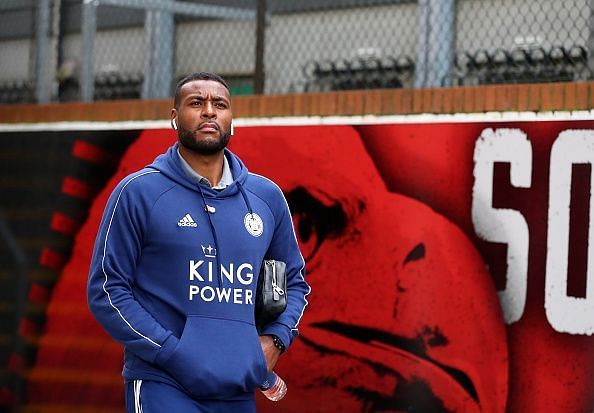 Leicester City defender Wes Morgan is a well-known name in the Premier League. Being one of the best out there in his position in the English top-flight, Morgan has earned a lot of praise in recent years. Apart from his ability to defend, another thing that attracts him admirers is the way he makes use of his sheer strength to help his team on the pitch.
The Leicester City title-winning captain spent a number of years in the second tier of English football before he became the heart of the Foxes' incredible success story a few seasons ago, where he forged an impenetrable defensive partnership with Robert Huth at the heart of the backline as the club ran riot on their way to making history by winning the division's top prize.
The Jamaican superstar is not the most famous center back around at the moment but try going in for a challenge with him and you'll learn exactly the reason why he is a modern-day Spartan. Morgan has been a vital cog in Leicester's team as they continue with their impressive start to the new Premier League campaign.
#6. Romelu Lukaku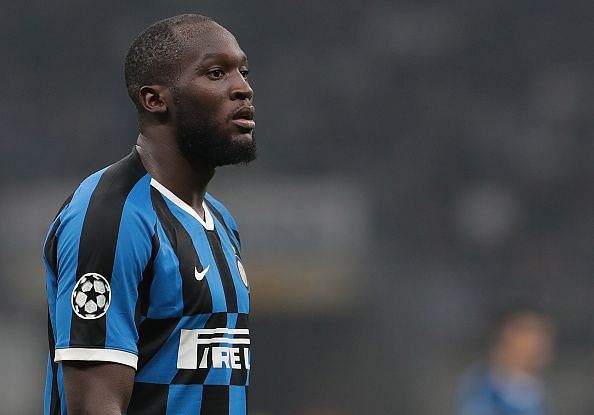 Romelu Lukaku is one of those footballers who aren't just big but also know how to make the best use of it. He has been one of the finest strikers in Europe for the past few years, with many of his clubs and nation taking advantage of his tremendous power.
On countless occasions, he has bullied opposition defenders with his sheer strength. The fact that it requires more than one player to counter the Belgian's power has resulted in his teammates finding more space to exploit during games.
His ability to jump higher than most defenders has been utilized quite effectively too. He continues to impress both at the club and international levels and remains a nightmare even to the most impressive defenders on the continent. He can't be ignored on this list.
5. George Elokobi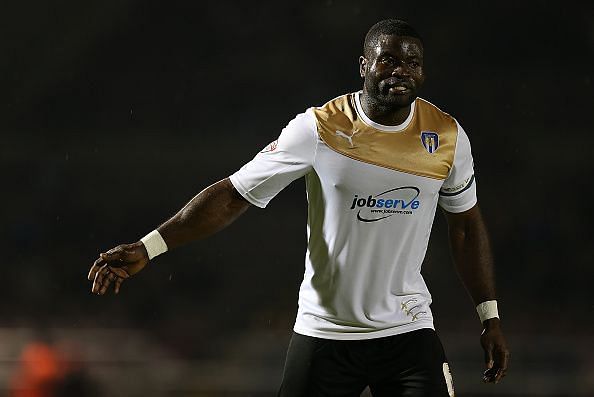 It is true that there are a lot of strong footballers in the football world right now but not many can compare with the enormous and unbelievable power that the human beast we are talking about in this section of this piece possesses.
Quite unknown to many people outside of England – and even to many viewers of the Premier League – Colchester United defender George Elokobi is highly rated when it comes to ranking the most powerful football players in the world at the moment.
The full-back-old spent about three seasons in the English top-flight with Wolverhampton Wanderers, with most wingers staying away from him due to his brute force and terrifying physique. He was a huge bully to opposition players and even the finest of them would prefer to play safe against his dominant force whenever they clash against one another during matches.
#4. Victor Wanyama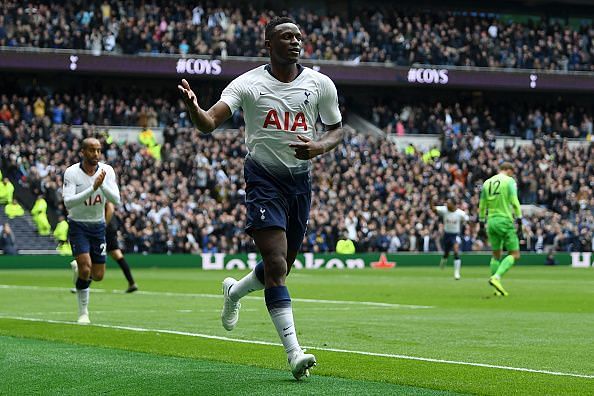 The Tottenham Hotspur midfielder is a well-known strongman. Standing 6 feet tall, Victor Wanyama made his name as a no-nonsense defensive midfielder at Southampton before eventually moving to London. He linked up with his first Southampton tactician, Mauricio Pochettino, at Spurs, who brought out the best in him.
Wanyama is very strong and due to that, he wins almost every battle in the midfield, regardless of who he is up against. It is also very difficult to win the ball from the Kenyan whenever he has at his feet due to his tremendous size.
He has been an imposing figure in the Premier League for the past few years. On his day, most opposing players will prefer not to go head-to-head with him in duels. The midfielder is already closing in on his thirties but he is still going strong as he continues to bamboozle opposition players in the Premier League with his incredible strength.
#3. Hulk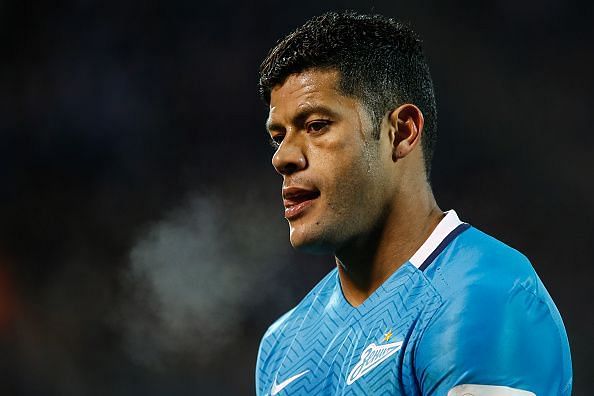 Brazilian footballers are well-known for their incredible dribbling skills, flair and ability to steal the show with their unbelievable goalscoring knack. But if you are looking for a Brazilian player who has all these qualities but adds an extra ability in the form of strength to his skill-set, you must talk about this fantastic player.
He was so strong that they named him Hulk – a name that draws him comparisons with a Marvel famous character. With the actual name, Givanildo Vieira de Sousa, the Brazilian is well-known for his hammer of a left foot, which can raise the roof of the net with ease. Hulk has scored a lot of long-range efforts for Porto and Zenit and is also very skillful on the ball.
Featuring as an inverted winger, Hulk mesmerizes us with his footballing ability simply as much as he does with his strength. He has recorded 47 appearances for Brazil, and that is a number you can't get anywhere close to if you're not strong.
#2. Zlatan Ibrahimovic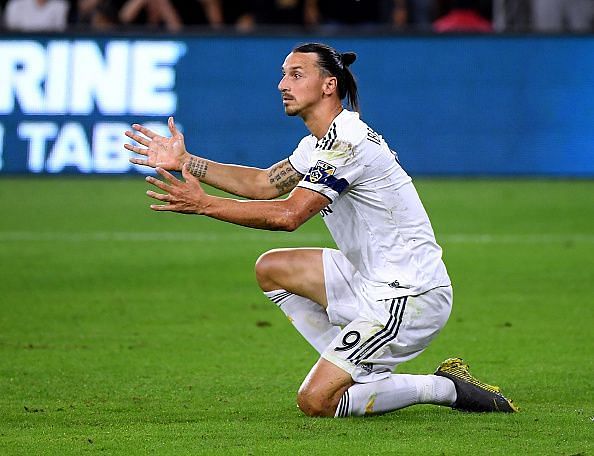 On this list of the top 10 most powerful footballers in the world is former Barcelona, Inter Milan, AC Milan, Paris Saint Germain, and Manchester United striker Zlatan Ibrahimovic. The Swede, who currently plays in the Major League Soccer division in the USA, has been an influential figure throughout his career.
Almost every team he has represented enjoyed a lot of success and most of this glamour has been credited to the strength of the Swedish striker whose strength and technical skills were responsible for breaking down opposition teams and scoring important goals.
Ibrah is not just very strong, he is acrobatic as well. As a result, it is very difficult to stop him whenever he approaches the opposition box with the ball at his feet to wreak havoc. He's enjoyed several years at the top both at the club and international levels.
1. Adebayo Akinfenwa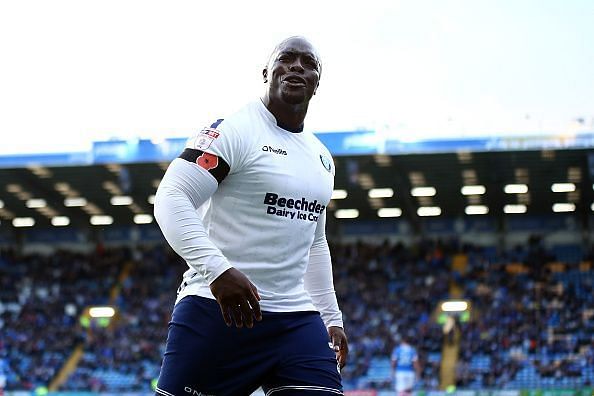 Adebayo Akinfenwa takes the first place and is well received by many to be the strongest footballer in the world. The attacker is nicknamed 'The Beast' and currently plays for AFC Wimbledon in the English League One division.
So much is his strength that he is the highest-rated player in FIFA 20 in terms of power. He is a striker with decent qualities who continues changing perceptions as most people tend to think that only defenders possess much strength in the beautiful game.
Akinfenwa is almost 6 feet tall and weighs more than 100 kilograms. His size has forced many to claim he is more of a body-builder than a footballer. To be sincere, he has been a pretty good player for all the clubs he's played for: Swansea City, Northampton Town, and most recently – Wycombe Wanderers. He already has over 200 goals in his career and he is still going strong despite being on the other side of 30.